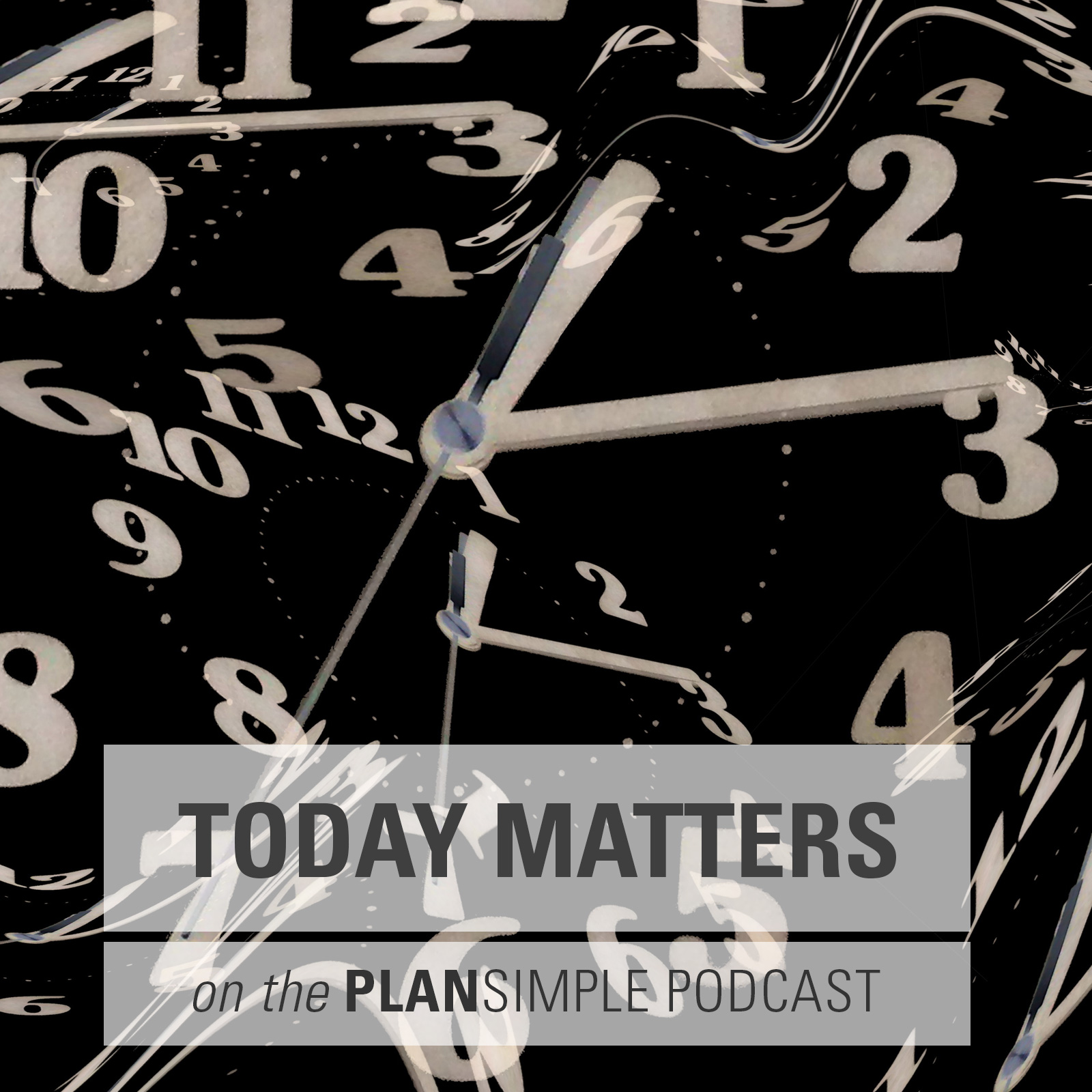 "I can map almost every milestone in my life back to a day dream (or aha) followed by writing that dream down — either in my journal, in my calendar, or on a scrap piece of paper."
- Mia Moran
The Gift of Today with Mia
This is the third of three episodes about rethinking time.
I'm exploring my own ideas about time and sharing exercises that resonate with me and my FLOW365 group as we head out of the pandemic and into the fall. 
If you missed the first two episodes…
In this, the third episode about time, we focus in on today. We've identified our big 5–10 year dream. We've looked at the remaining five months of the year. And now we're carrying those dreams into the current day. 
I talk about: 
How looking closely had time helps us loosen our grip on time and finding middle ground between being a prisoner to our schedule and detaching from time

Getting what we really want folded into our day

The why behind the Today sheet, how recycling your Today sheets as a way of letting go of the day, and how to simplify this process even more

Starting with "What is going to move me forward today?" 

Being conscious and aware of how you spend your time

Keep coming back to Today if you get off track.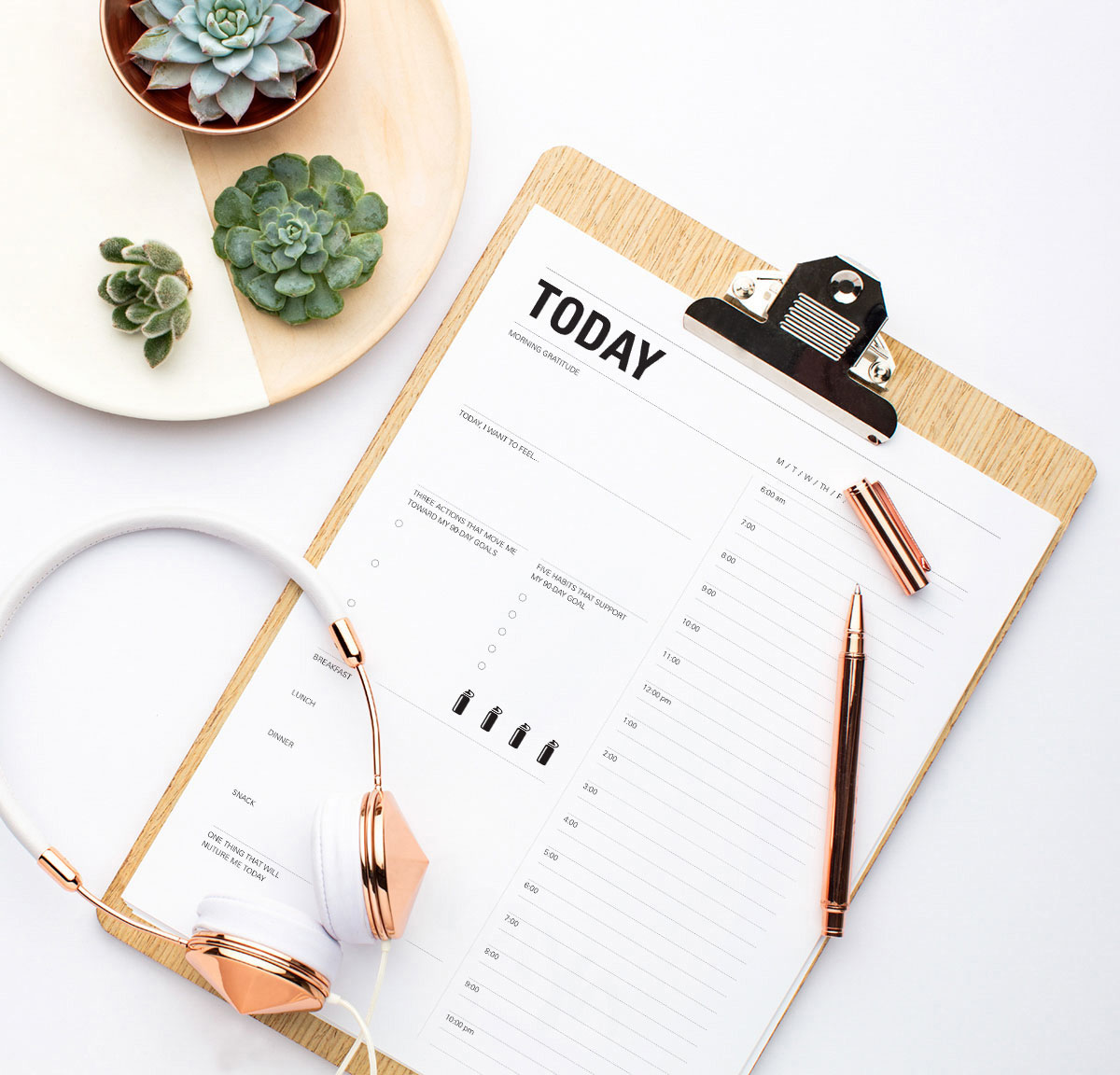 EXERCISE
FOCUS ON TODAY. For this exercise you need the Today Sheet. This sheet, from the FLOW planner is a daily practice of acknowledging both the creative lists piece of planning and how that exists in time. The left side of the sheet is full of questions and lists.
The right side is grounded in time from 6 AM to 11 PM

Set your intention.

List three things that will move you toward that intention. (This is about impact not about how much time it fills up.)

Block out your time.

Time track and take notes about what really happened at the end of the day.

Note gratitude. 
USE A POST IT. A Post-it is a great way to simplify your Today process. Write what you are grateful for, write 3 things you are committed to doing, and what's for dinner (because food nourishes us to accomplish the things that matter—and writing it down takes way a lot of the overthinking).
SHARE. What's on your Today sheet? Share your intention or your three things or your gratitude on Instagram or if you're ready to share, but not with everyone, you can message me there.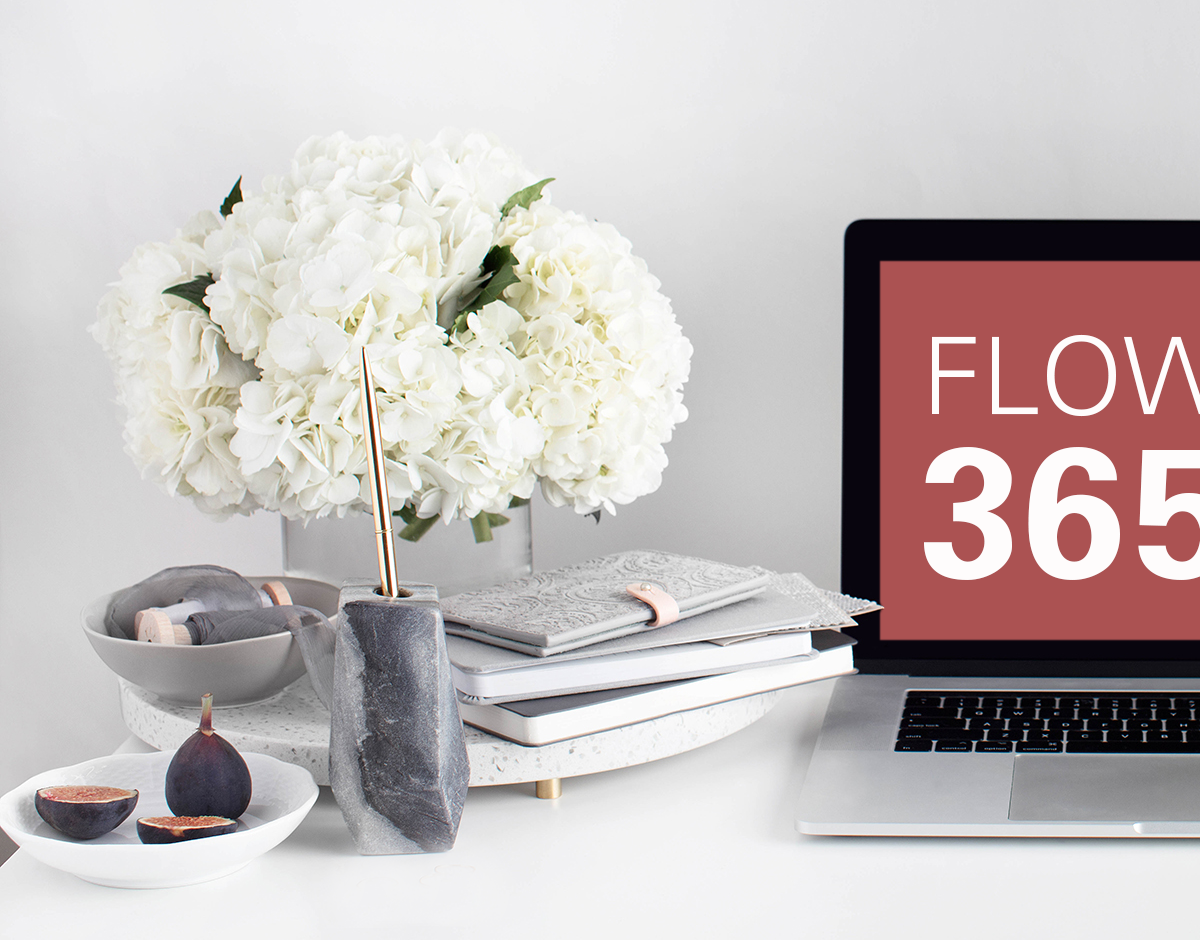 FLOW 365 is a time to lean into your best life, to dream, to plan, to do and find flow.
And you may make big shifts in thinking—like some of the ideas I've been sharing about time—we get really practical. Our plans take into account what's happen in our lives, what we want, and the steps we need to take. 
Here's what a week in FLOW looks like:
Monday calls—Everyone gets a chance to share your three big rocks—the most important things, the things that are moving you toward your 5–10 year vision. They may not be the most time consuming things, but they are the things you need to be intentional about. 
Fridays we have a big group planning call. I lead with a reflection about time or what's been coming up over the week. We get grounded in gratitude. And we plan our week. 
In addition there are learning opportunities, like how to plan a morning or evening routine the move you toward your best life, or digging deeper into meal planning. Sometimes we dive into different categories of goals—food goals, lifestyle goals, work goals, spiritual goals. We choose a 21-day focus to change a habit.
We also have get-it -one sessions where you show up and do the work you need to do. 
And every 90 days we have a retreat where we get grounded in our goals. The next retreat is the last week in August. Sign up now, so you can be part of this community and the life-changing practice
This is the last time I anticipate running a 90-day session of FLOW and the last time I run it at this price.
Are you ready to get in FLOW, ready to move your dream forward, ready for deep support and community? Learn more and sign up here »