You have the power to change your days, but not if you are stressed out and exhausted.
What would happen if you…
Took impeccable care of yourself — without feeling guilty
Used food to nourish your body and goals — without feeling restricted
Mothered in alignment with your beliefs — no matter what your peers do
Made joyful activities a priority — not an afterthought
… all while hitting your career goals?
I know it's possible … because I did this!
I'm Mia. The Founder of PlanSimple. Twelve years ago, I was living the dream — or so I thought. I had aspirations, an amazing husband, three kids under 5, and my dream career. But I was tired, and I wasn't savoring my time with my kids. Everything about home started giving me anxiety — the mess, the food, getting three kids to bed.
That was the day I decided to feel great.
Shortly after deciding to feel great, a mentor suggested some changes — less work hours, a total overhaul of what I was eating, yoga daily, more quality family time, daily journaling to manage my mind.
It was so far from the life I was leading, and I needed a way to get there, and I had no idea how!
That was the day I decided to feel great.
Our systems — like school, work, marriage, religion, calendaring — were made by men for men at a time when women did not have a seat at the table! The systems we navigate were not designed to simultaneously raise a family, grow a career, and nurture ourselves. To change my life, I needed a whole new system.
The FLOW planning method came out of my journey.
The FLOW planning method brings together all parts of life— food and wellness, lifestyle (family, motherhood, and home), Om (time and space just for you), and work. I tested this system to get healthy, to take my kids out of school for a year and go on a book tour across the country, as I transitioned into a new dream career — and today it has been used by thousands of women.
What if life could feel balanced and fulfilling?
Use the Flow Planning Method to shift your life.

We help you imagine what is possible — not what society says is possible, but what your wise, intuitive self knows is your life.

We teach you a planning system that is actually made for women. The one that starts January 1, assumes a day in February is the same as a day in July, or even that one day in February is like another, is not taking into account our hormones or our kids' schedules.

We support you as you practice this new way of showing up to your goals. Our vision is that you feel held as you follow through and step into your best life.
We do this in three ways.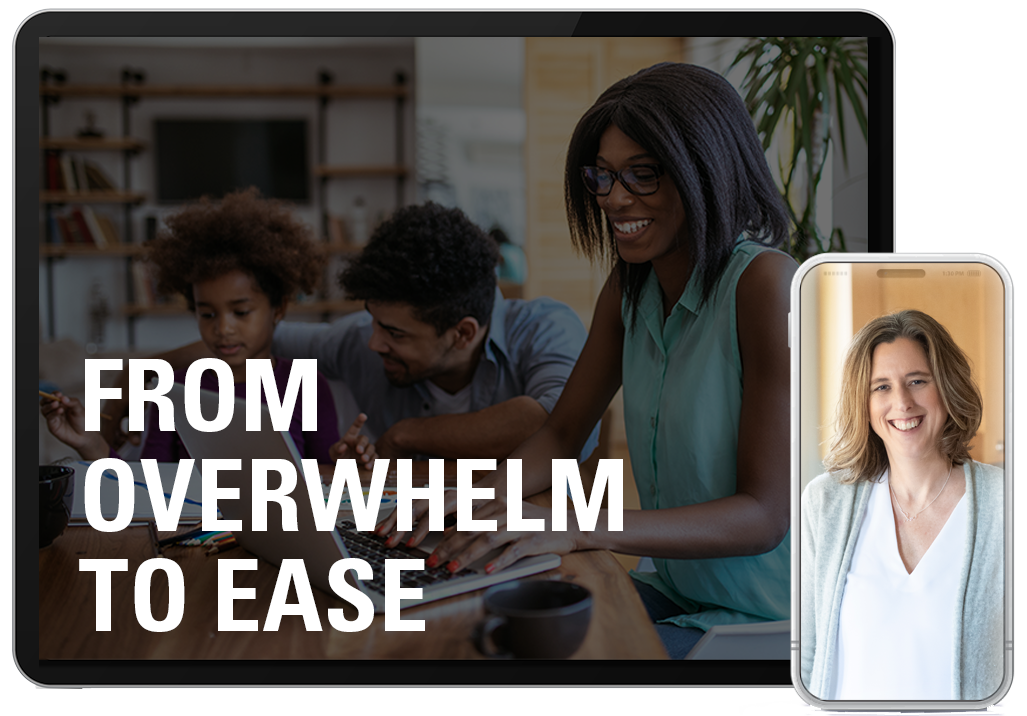 FREE MASTERCLASS
Take our free course — FROM Overwhelmed to Ease — and start feeling more balanced this week.
"A completely different way of looking at putting on your own oxygen mask first. It's amazing what opens up when you get real and honest about what you really want."