I'm Mia Moran.
I envision a world where women don't have to choose between meaningful work, motherhood, and their health. I now know it's possible.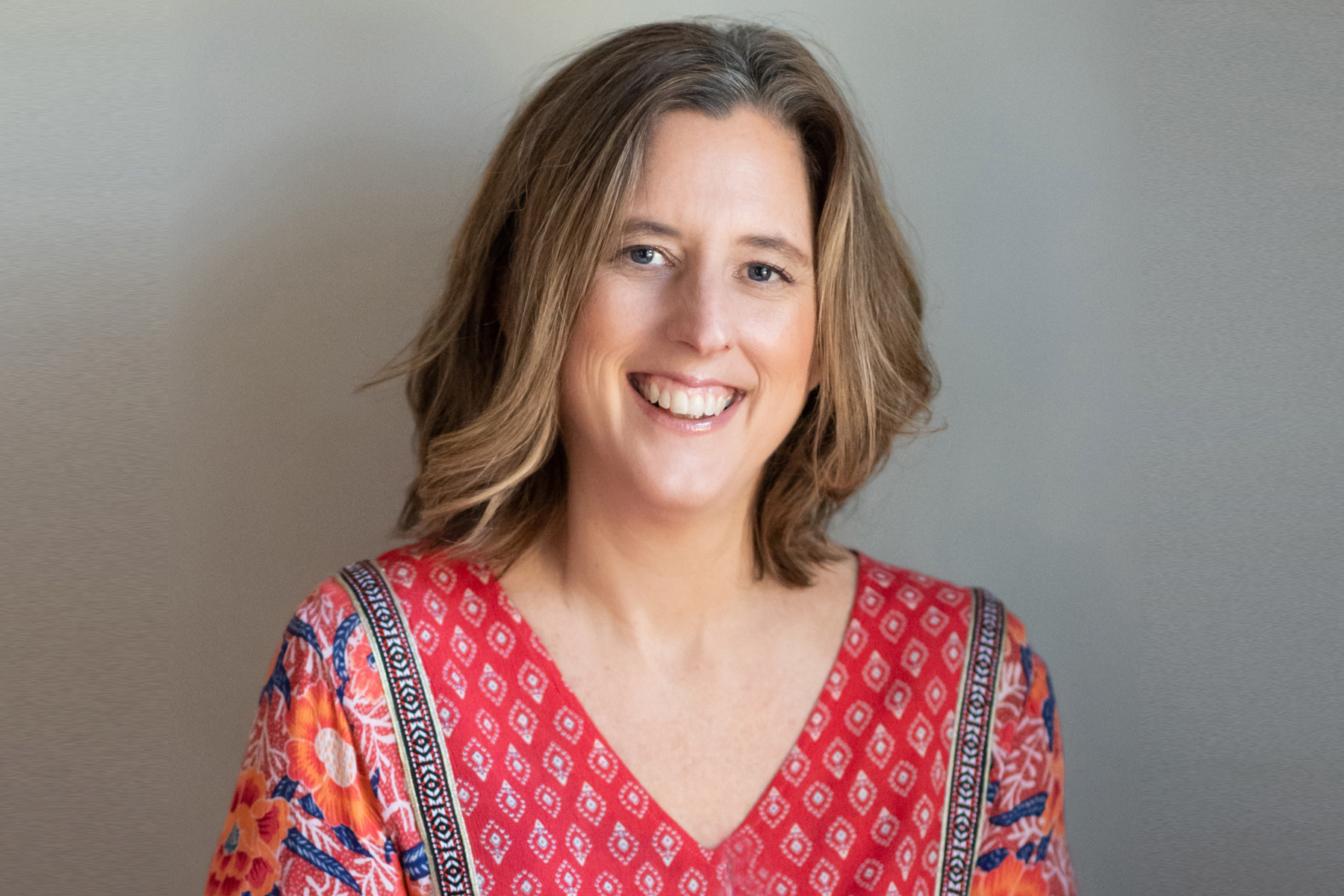 If you want this world too, PlanSimple will give you: INSPIRATION FOR ACTION, TOOLS FOR PLANNING, and SYSTEMS FOR FOLLOW-THROUGH that will help you step into a new way of being  — one that includes your wellness goals, your parenting aspirations, and your impactful work.
Carrie said, "
While in FLOW365 I launched a new company, while having a full time job, and really showing up at home for myself and my family."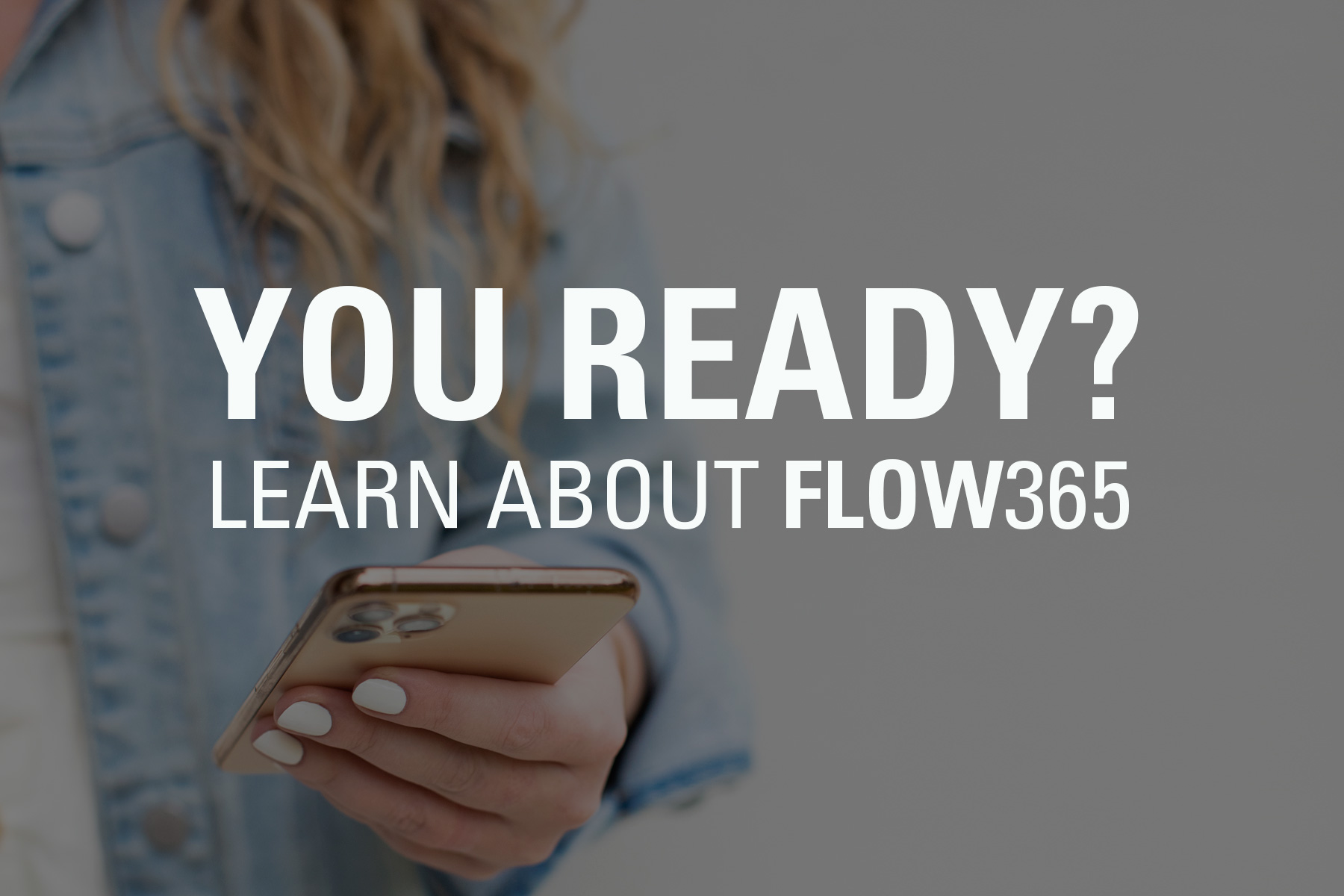 I was stuck in survival mode.
Eleven years ago, I was a working mom and wife with three kids under the age of five. I ran an award-winning graphic design company on a crazy schedule, cursed the extra pounds on my frame, and always had a coffee in hand to get me through the day. I was exhausted. I operated in survival mode most days, always felt short on energy and time, and was at my wits end by the time I was supposed to get dinner on the table.
I felt like I was on a hamster wheel between work and parenting.
One day I noticed  a particularly large stack of coffee cups piled on my desk, I wondered how on earth I had the time to go to Starbucks seven times, drink seven lattes, and still feel so exhausted. That day I drew a line in the sand.
What changed? 
I made the decision to feel great.  I believed it was possible. I found support. I took action one doable change at a time.
With the right guidance, I changed the way I ate to regain my health.  Around the same time, I read Simplicity Parenting by Kim John Payne which opened my mind to a way of parenting and living that felt so much more like me. Having cleared the "food chatter" in my mind and simplified the schedule and "clutter" of my family life with young children, I just realized that there had been too much noise to see what really mattered, never mind to actually do it.
I finally found the balance.
I wanted every woman that I met to know that it doesn't have to be complicated!  We can succeed at parenthood and our careers – it is possible to do both and get a healthy dinner on the table!  I wrote my book Plan Simple Meals to help every woman begin that part of her journey.  Since then, I've developed the Flow Planner and Flow365.
Today, I'm still a working mom and wife with three kids – my job description is a bit different, and my kids a few years older, but I feel healthier and happier each year.  I can honestly say that it gets better and better. I know what having tons of energy feels like! I juggle the roles of mom, wife, writer, teacher, and CEO with a genuine smile.
Stop waiting for permission, and start claiming a more "balanced" lifestyle — one doable change at a time.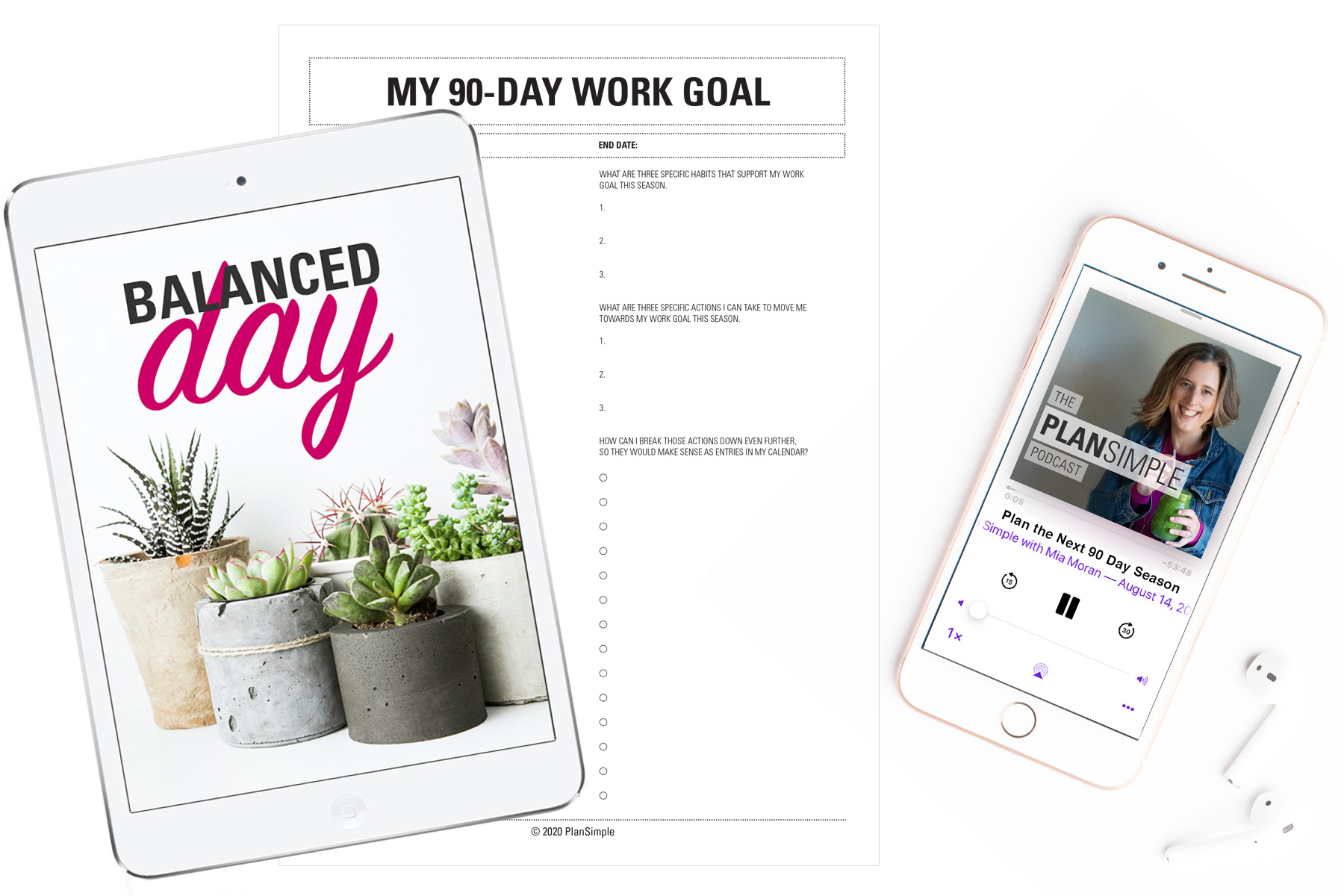 Are you with me?
Are you looking for a better way to:
Prioritize yourself through food, exercise, and sleep
Get more work done without the extra stress
More energy for quality time with the people that matter the most
Healthy dinners that the family will enjoy together
Balancing parenthood, career, home maintenance, and self-care?
Take your goals from DREAM to PLAN to DONE!
We give away so many tools for free through the Podcast and our Free Guides section of the PlanSimple website. I want all women to have access to this system!  The FLOW Planner is available as an entry-level  tool — and a brand new version is available October 2020!
Accountability, support, and celebration of wins are all really important components of reaching goals, so four years ago we created FLOW365.
In the high-touch accountability program Flow365, we'll create a vision and a tactical plan so you can achieve the balance that you crave.  In this program, you'll get:
Weekly coaching to clarify goals for the week
Weekly planning sessions to plan the upcoming weeks
Ritual planning and teaching sessions for specific areas of our lives
Downloadable planning sheets to make planning easier
PlanSimple course library which includes training from over 35 experts
Virtual Retreat  — everyone's favorite part of the program!
And you'll receive our Flow Planner in the mail as our free gift to you.
It's hard to do this work alone, especially as a mom. Otherwise, we would have done it by now!  The good news is that now you can.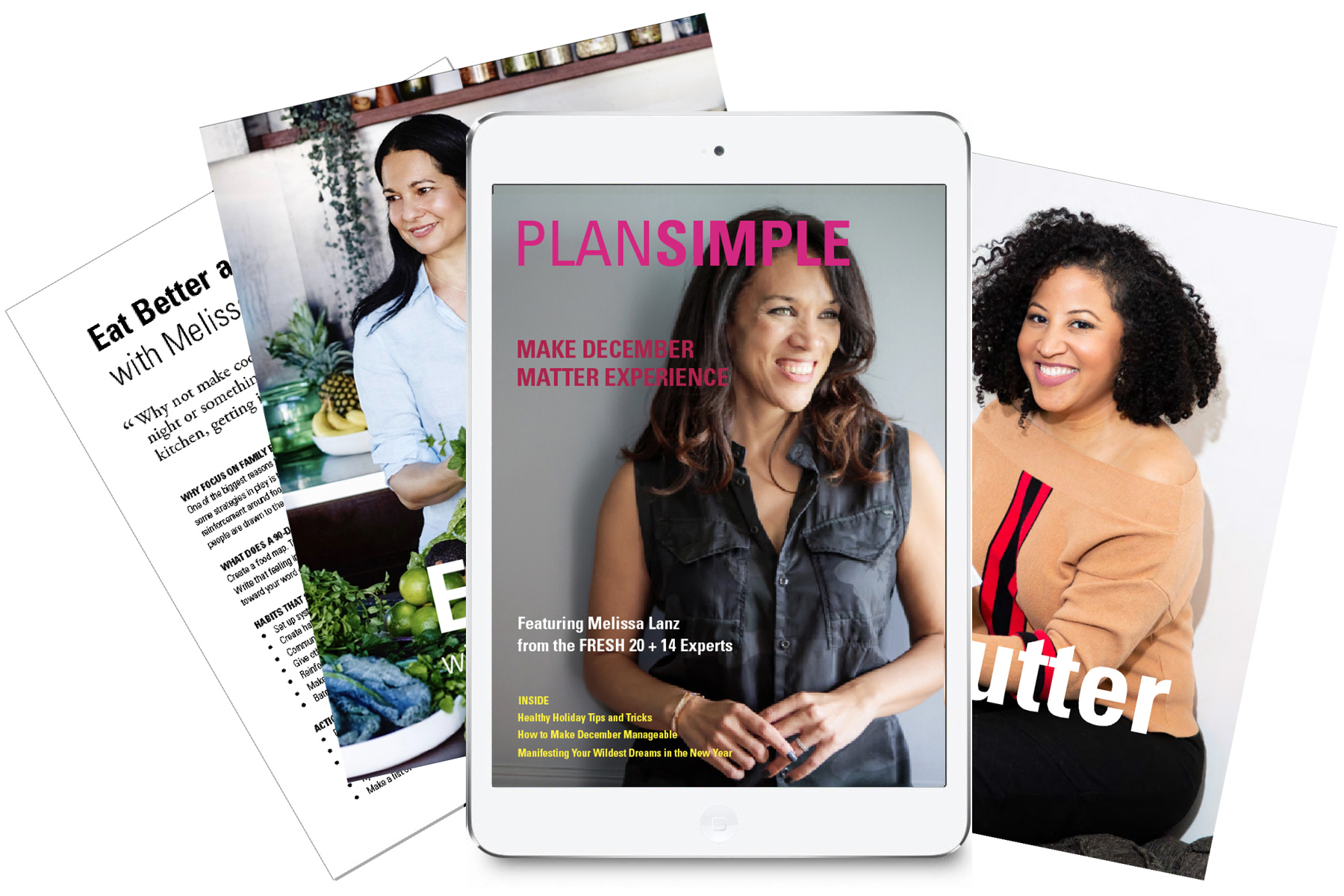 No developmental age (hello teenager!), no season, no moon cycle, no day is quite the same.
With a plan, the things you want can work in any situation, no matter the season.
I've partnered with doctors, health coaches, nutritionists, organizers, relationship experts, family psychologists, and mindfulness gurus to pack in all the information you need to take action on a lifestyle that works for you.
This may be the most important thing we can do for future generations.
Self-care is not selfish! Did anyone ever teach us how to balance our lives with fulfilling work, health, and parenting? That's something we need to learn and model for our children.
Angela said, "Knowing that I had a plan of where I was going, helped me give myself permission to take time off if I needed to to take care of my family or myself."
Finding work, family and health balance took time — which is why I made the FLOW Planning Method to simplify the process.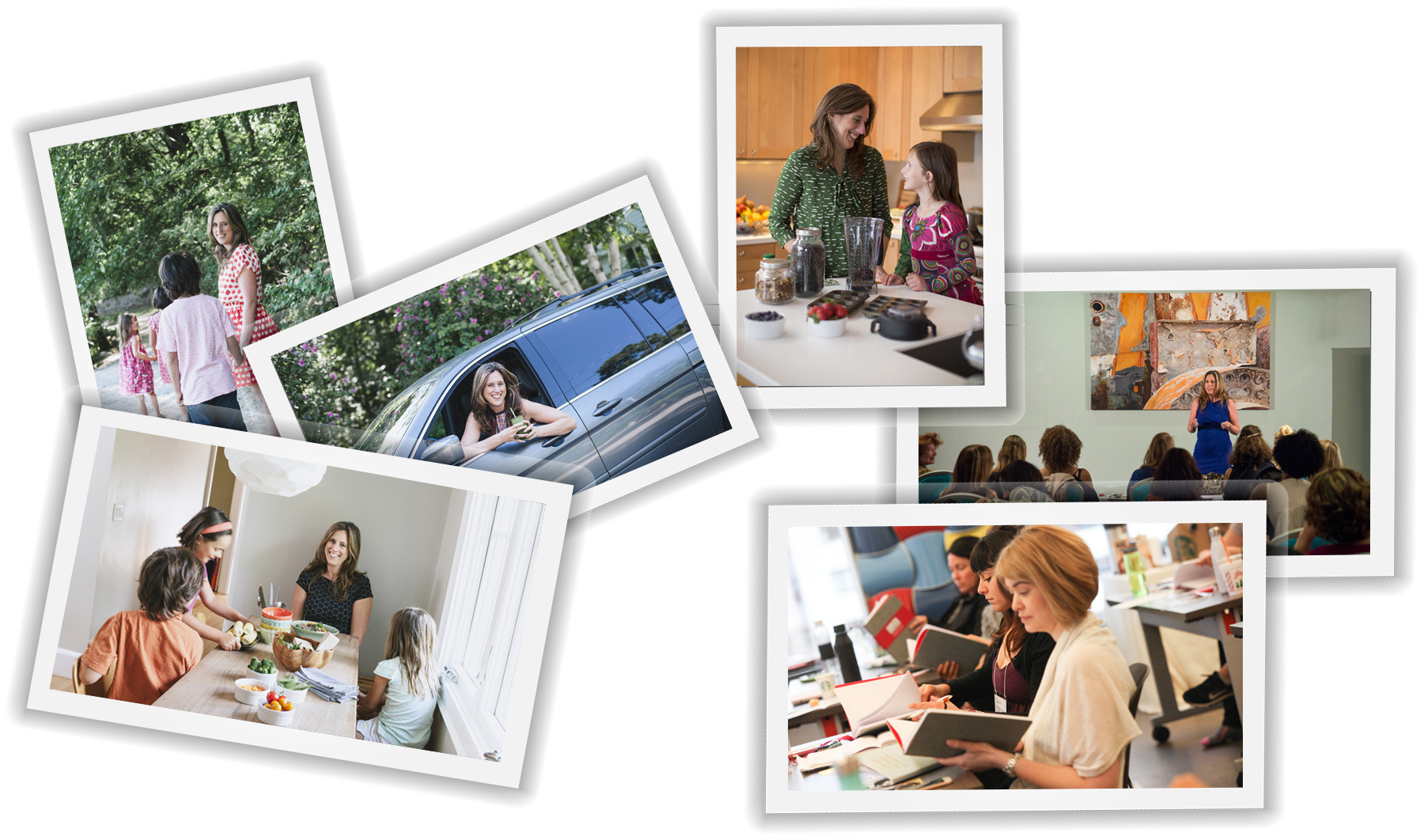 From there to here — a brief overview of the PlanSimple evolution.
Made my first sale at age 8. I decorated a pencil, and sold it to my best friend. The entrepreneurial seed was planted.
Started dieting at 10. This started a bad relationship with both food and my body that took me a lot of time to focus on each day.
Decided to be a Graphic Designer. I studied graphic design in college. Two years and two jobs after I graduated, I started my own design firm.
Married my high school sweetheart.
Went on to have three kids in five years, while running a flourishing business that had employees and office space. Gained over 80 pounds.
Had my big coffee cup AHA at 33, and realized that checking off "all the boxes" had not positively impacted my health or my happiness.
Began a 6 month journey of clean eating. I found a mentor who could help me figure out food. I ditched gluten, dairy, meat, sugar, and all processed foods. I made this possible by creating my ideal food day and repeating it everyday for 6 months, and not worrying about changing the rest of the family – yet.
Started to see food as a health tool instead of a measure of my self worth. I lost  65 pounds, but I also got off three medications, got a period (without meds), rid myself of seasonal allergies, and said goodbye to chronic colds and ear infections.
Fumbled through many business ideas because I was so passionate about passing on what I had learned about food, simplicity, and self care to other moms.
Wrote the book Plan Simple Meals. It became an international best seller.
Took my kids out of school for a year to go on a Book Tour, aka our "fambattical." Met 1000's of mothers who wanted a healthier lifestyle, but didn't have the time to make the changes.
Created Flow Planning Method, after realizing that the system I used to lose the weight, write the book, and pull off a year on the road were the same.

Produced the first Flow Planner. Had a failed launch, and tried again. Second time worked. 

Help women follow through with the Flow365 Program. A mentor told me once that the ideal work is something you get paid for, but would do for free. I found that with FLOW365.

I continue to grow and evolve as an eater, entrepreneur, mom, wife, homemaker, minimalist, anti-racist — oh there are so many hats!
If you want to share my journey, follow me on my personal Instagram @theMiaMoran and don't forget to follow @PlanSimple.co for all the latest inspiration and goodies.