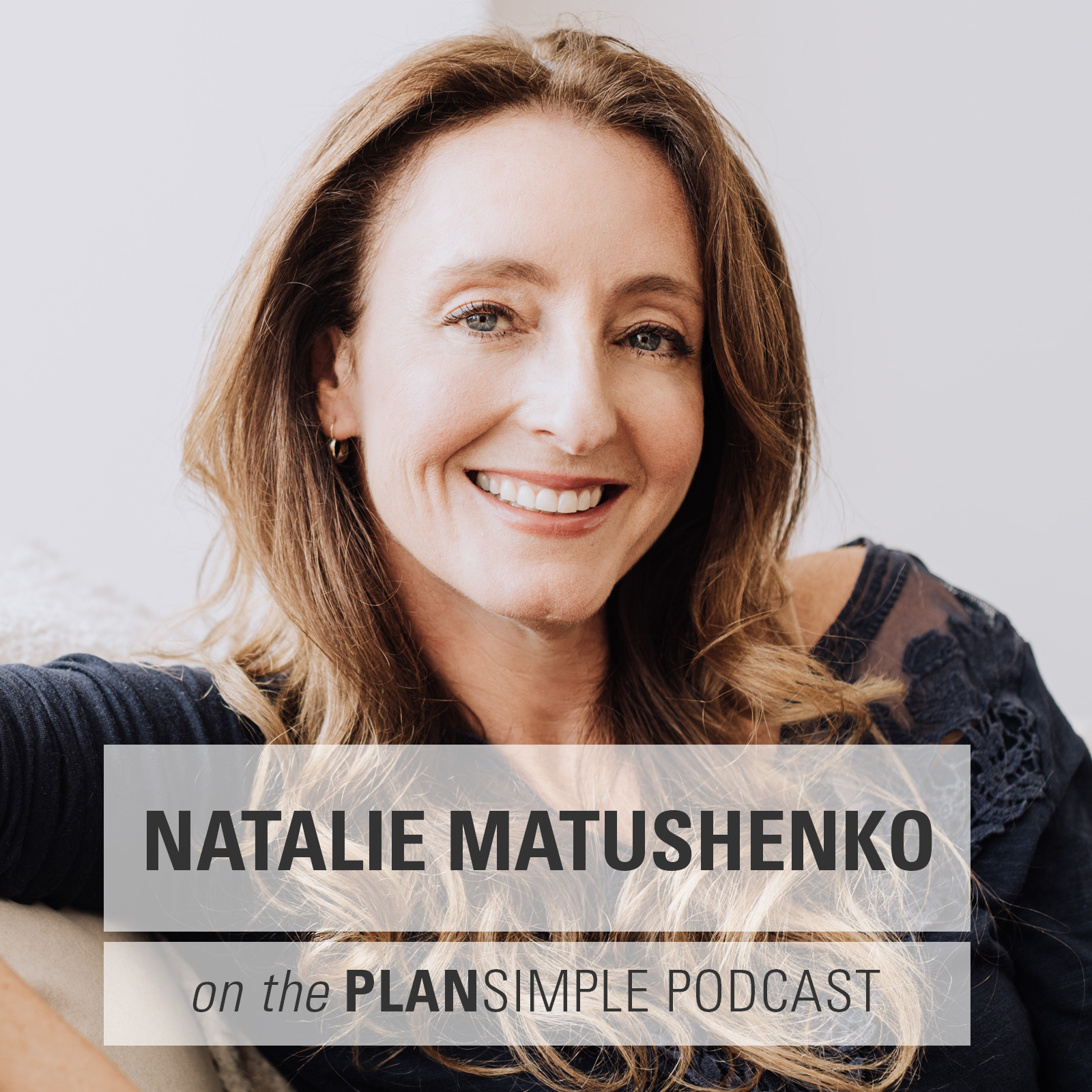 As long as you take care of your health and you really try to live consciously, life just gets better and better.
- Natalie Matushenko
Life After 40 with Natalie Matushenko
On this episode of the Plan Simple Meals Podcast, I'm so excited to have Natalie Matushenko back on the show. Natalie is a leadership coach, teacher, adventurer, and a really good friend. She's dedicated to women living passionately, and so she's hosting a summit on how to lead an extraordinary life when you're over 40. I'm part of the summit and really excited today to talk to her about what she's learned as she gets ready for it!
Natalie talks about her own journey of hormone-related issues, health scares, relationships falling apart, things that seemed OK for years suddenly not being OK … She said, "I've been doing personal growth for 20 years and it still felt like my entire life was turning upside down." So she went looking for answers and talked to a lot of amazing women … and put together a summit for us. 
When we talk about this time of life, being over 40, going through perimenopause, a lot of us think about hormonal fluctuations. This is real! But Natalie also links these physical changes with the soul work of asking what you need to change or let go of and really stepping into our own power. 
We talk about: 
Shame around getting older and why we don't talk about what's happening to us

Ways to balance hormones in addition to hormone therapy, like diet, meditation, and exercise

Sex drive increasing and how to take advantage of that (plus orgasms are good for you!)

How kids leaving home is a transition, but also an amazing time for you

Simple practices for raising our happiness set point, like practicing gratitude, acceptance of what is, and noticing the good things in your life and paying attention to them for 10 seconds.

Abundance, money archetypes, and how little changes in your surroundings can bring huge changes in your life
BIO
Natalie Matushenko helps soulful, ambitious and multi-passionate women uncover their purpose and start passion-driven businesses. She's been on her own journey to explore the changes in life after 40 and brings together an amazing array of women experts in areas ranging from hormones to money to sex to beyond in the Women Living Passionately Summit. She's the also mama to three girls.

LINKS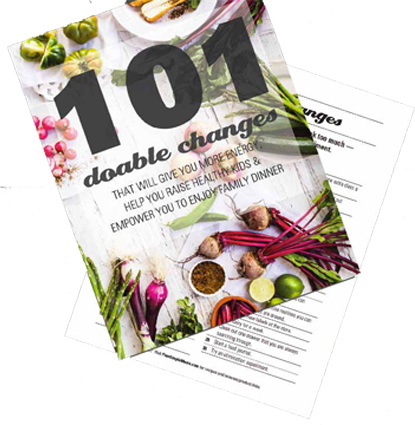 Choose from the changes above or download a list of 101 Doable Changes we made for you.
Doable Changes from this episode:
LEARN MORE.

One of the first steps to making a change is knowing your options and getting information.

Sign up for the Women Living Passionately Summit

. There is so much good information for women over 40. Sign up, then set aside time to watch the interviews.

TAKE MINI STEPS TO HAPPINESS.

Try simple, quick, throughout the day practices: express gratitude, accept what is, notice and take time (10 seconds will do it) to pay attention to the good things in your life. Identify three-five times during the day you will do this or set a reminder on your phone. Take those 10 seconds … then see if you find yourself doing more on your own.

TALK ABOUT IT.

Talking about what is happening in our lives and our bodies helps us learn more and understand that it's not just us. Topics of health and sex and our bodies have been silenced for a long time. Putting this stuff on the podcast and in the summit is important, but you can have important conversations too.