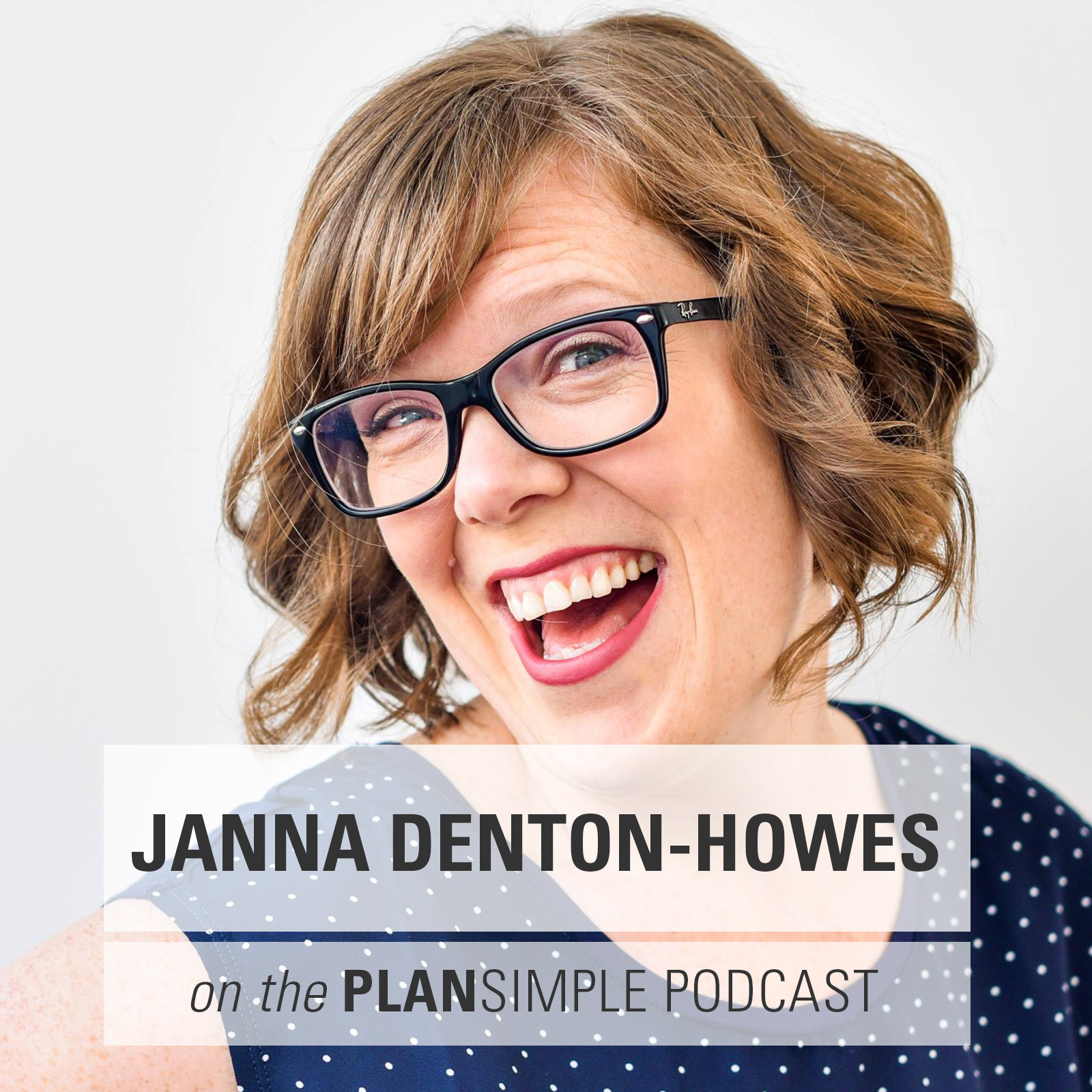 Pleasure is productive... It's not a side thing that you're doing, it's the main event. It helps you do what you want to do in your life.
- Janna Denton Howes
Pleasure is productive with Janna Denton-Howes
On this episode of the Plan Simple Podcast, we're talking about something of a taboo topic—sex. I'm so excited to have Janna Denton-Howes, a marriage coach and expert on sex and the male brain here today. We really dive into it, so put in some earbuds if you're listening in with kids around.
It's funny, we DO talk about sex, and Janna has 4 pillars to share for couples wanting more and better sex, but the first three are outside of the bedroom. We start off talking about why we need more pleasure, and not the sexual kind. Janna gives lots of examples of prioritizing pleasure in our lives, and amazingly, it's not necessarily about making more room in our calendars.  
We do talk about scheduling though. Janna recommends scheduling sex, but not like she did at first. She shares the experience of scheduling sex for Friday night and feeling sick thinking about it every Thursday. Instead she suggests scheduling exploration dates. For two hours or more, you prioritize pleasure, trust what feels good and what does not, and you stay connected with your body in a sexual experience rather than thinking about what he wants, what lights him up.
We talk about:
Sex being good for your mental, emotional, physical, and spiritual wellness, drawing a line of having sex anymore unless

you

want it—and also about how you can learn to want it more

Prioritizing your pleasure in daily life—Janna explains how this isn't the same as self-care

Letting go of "shoulds" and trusting what feels good and what doesn't

Connecting with your body on an emotional and physical level and how you can be compassionate and start a conversation with yourself, even when it feels awkward and triggers childhood or religious shame

Taking charge of the sexual experience and how more pleasure does NOT involve "spicing things up"

Scheduling sex in a way that doesn't feel like more pressure to perform—and how only having scheduled sex can be freeing

Why to separate sex from date night and how to actually have sex when you have kids in the house

Tips for talking with kids about sex
Janna Denton-Howes is a professionally trained Marriage Coach who is known for her popular program, 30 Days To Wanting It More". Affectionately called, "Chief Libido Officer" and "Husband Whisperer" by her participants and coaching clients, Janna not only helps married women take sex off their to-do lists but brings couples back to each other.
LINKS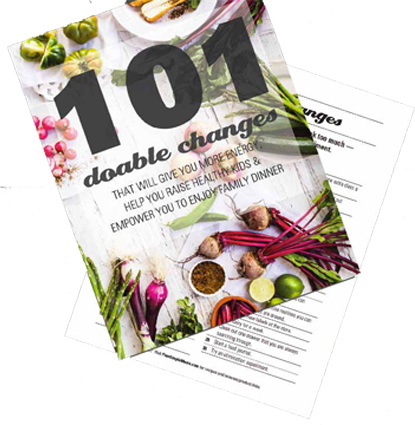 Choose from the changes above or download a list of 101 Doable Changes we made for you.
Doable Changes from this episode:
PRIORITIZE YOUR PLEASURE.

This doesn't have to cost anything and it doesn't have to take a lot of time. Janna gives examples of just enjoying the feel of water on your skin in the shower or taking a walk because you enjoy it (not for exercise) or having a dish soap you enjoy the scent of while you are washing dishes, or enjoy the sunshine streaming through your window. Prioritizing pleasure isn't something you have to make more time for, it's something you can do while doing anything else in your day.

GET TO KNOW YOUR BODY.

I talk a lot about food and how it affects our bodies, but I admit, I didn't really know parts of my body until my first baby was born. I'm not the only one. Get a mirror and get to know your vulva, labia, and clitoris. Maybe your doable change is just saying those words right now. Do that, and then have a look. Explore

SCHEDULE SEX.

Go ahead, block off a couple of hours in your planner. Label it SEX or exploration date. Set up the ground rules around this: prioritize your pleasure, trust what feels good and what does not, and stay connected with your body in a sexual instead of thinking about what your partner wants. This takes some communication. It may feel uncomfortable. But try it. See how it changes the dynamic. See what you like and don't. See what you might want to explore next.