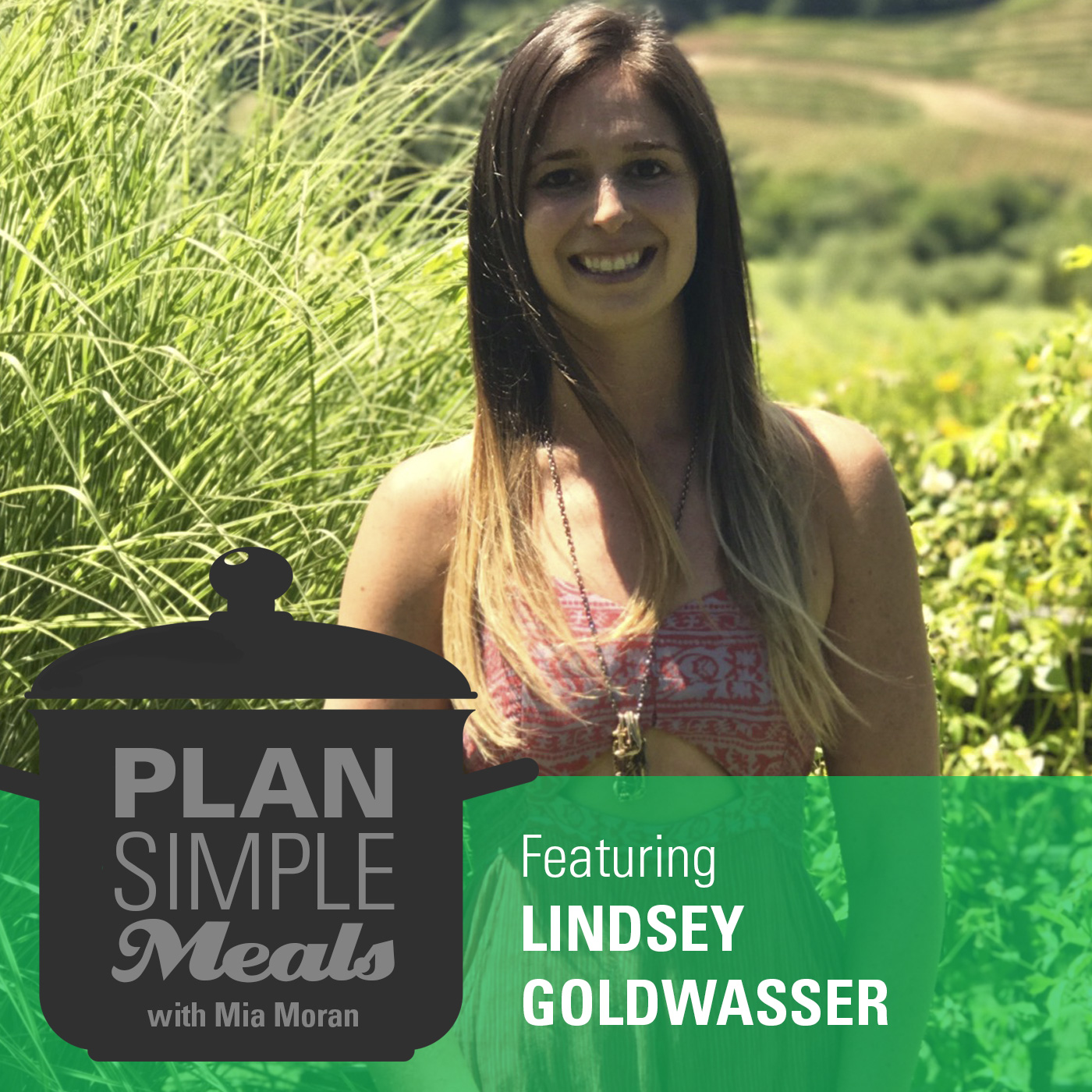 Notice how your world can change if you come to yourself with a place of acceptance instead of judging.
- Lindsey Goldwasser
Emotional Eating with Lindsey Goldwasser
On this episode of the Plan Simple Meals Podcast, I'm so excited to talk with Lindsey Goldwasser, a holistic health advocate, wellness educator, and energy expert (because who doesn't need more energy?).
Lindsey got into health coaching as a result of a combination of serious health issues (turns out she had a parasite) and completing yoga teacher training. She felt more grounded through mindful movement, and that led her to more mindful and clean eating. We talk about moving from emotional eating to mindful eating.
We also get into a topic that fascinates me—essential oils. I've talked with a number of people about essential oils, and Lindsey talks about them specifically related to emotional eating (along with other uses).
We talk about:
BIO
Lindsey Goldwasser is a holistic health coach, wellness educator, and energy expert (in addition to your biggest cheerleader and accountability partner).  She is also a yoga/meditation instructor, and indigo dye business owner in Arlington, VA. Lindsey works with motivated women and men striving for more balance, more energy, and more healthy habits during everyday life struggles, as opposed to surrendering to stress and digestive issues. By coaching others through lifestyle shifts, nutritional values, and self-care tactics, Lindsey empowers her clients to take control of their health and wellness long after their work together!
LINKS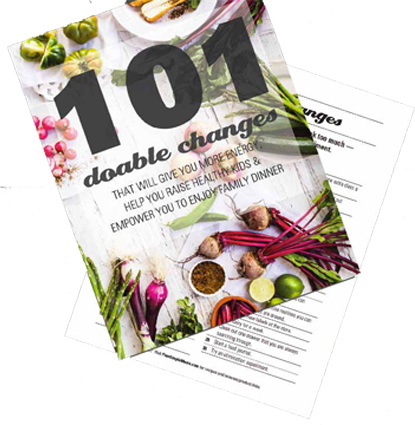 Choose from the changes above or download a list of 101 Doable Changes we made for you.
Doable Changes from this episode:
REALLY getting healthy as a family can be a big lifestyle change. But no matter how insurmountable it may feel, focusing on one doable change at a time can help you take small steps toward your big goal.
A healthy lifestyle is really made of lots of little things that when repeated regularly and added together over time make a huge impact on your life.
Choose one Doable Change every Sunday night — one thing that you are willing to play with for the week. The key is to keep it doable and fun! Write that thing on a sticky note or your phone so you remember it. Then put 3 things on your calendar that support it.
Choose from the changes above or download a list of 101 Doable Changes we made for you.