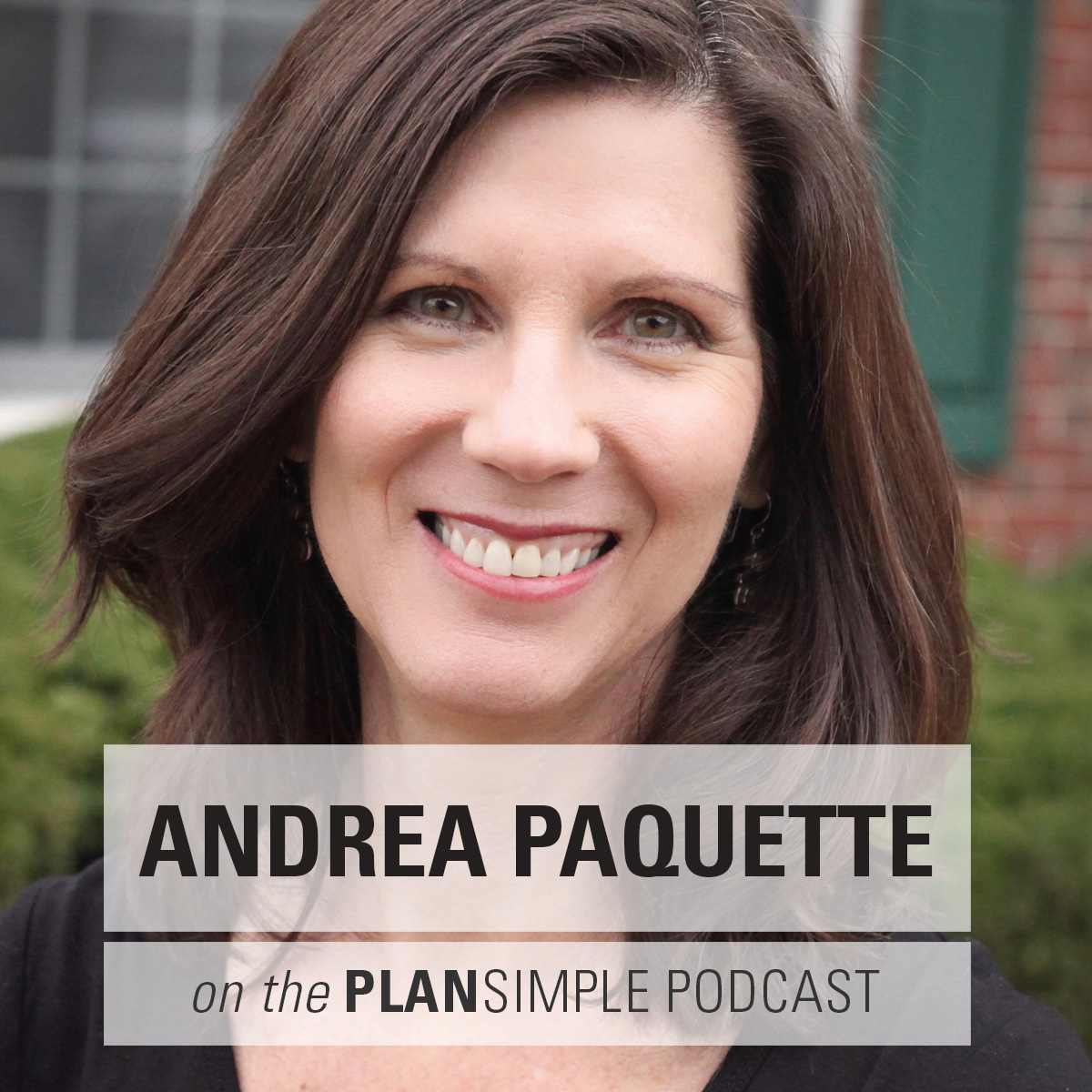 "True self-care is about how you respond to how your body is feeling in each moment."
- Andrea Paquette
You Are 100% Loveable with Andrea Paquette
"Maybe I'm not that lovable. Maybe my wants and needs belong on the back burner." Have you ever felt that way? We're talking with Andrea Paquette, the author of Loveable: How Women Can Heal Their Sensitive Hearts and Live and Love as Their True Selves.
Loveable is a guidebook for women to come into their full self expression and truly love themselves. Are you the fixer? The one that holds everything together, the one who makes sure everybody else is all right? Are you constantly trying to do all the things for your family and your business? What would happen if you pulled back? Andrea and I talk about how receiving is a muscle and if we develop it we can use it in different parts of our life.
We talk about dropping the conditioning about how we should be on all the time or do everything right. We can get past false beliefs like: I'm not good enough, I'm not measuring up, Nobody likes me, There's something wrong with me. The masculine way that we have learned how to be doesn't fit with the feminine body, but we can find a different way. 
We talk about: 
How we've learned to function on a superficial level and how we can get past that

Inner work being an ongoing process and that we need to release things again and again

Finding and healing hidden wounds from childhood, including using tools like meditations and visualizations

Learning that the world can go on without you, that you can do less and it will be okay

Trusting and following your intuition and what resonates, recognizing the strengths in your feminine body and energy, and asking for help

Getting past blocks on understanding what we need and on getting it
BIO
Andrea Paquette, MSN, APRN, is board certified as a Pediatric Nurse Practitioner and a Holistic Nurse Practitioner. She specializes in natural treatments for emotional and mental health issues in women, adolescents, and children. Her private practice is located in Londonderry, NH. While treating children in her private practice, she recognized the need among mothers for new strategies to cope with chronic stress, low energy, and feeling disempowered. In 2018, Andrea completed training as a Life Coach and began coaching and teaching women to express their authentic selves, use their talents in the world, and create a life they love. Her coaching business is Woman to Woman Life Coaching. Andrea also has extensive experience teaching and speaking about personal development, spiritual growth, parenting, and child emotional health. With over thirty years of experience in the healthcare field, Andrea's mission is to support people on their journey to vibrant physical and emotional health, happiness, and fulfillment in life. Andrea lives in Manchester, NH, has two grown children she adores, is a devoted yoga student and an ocean and food lover.
LINKS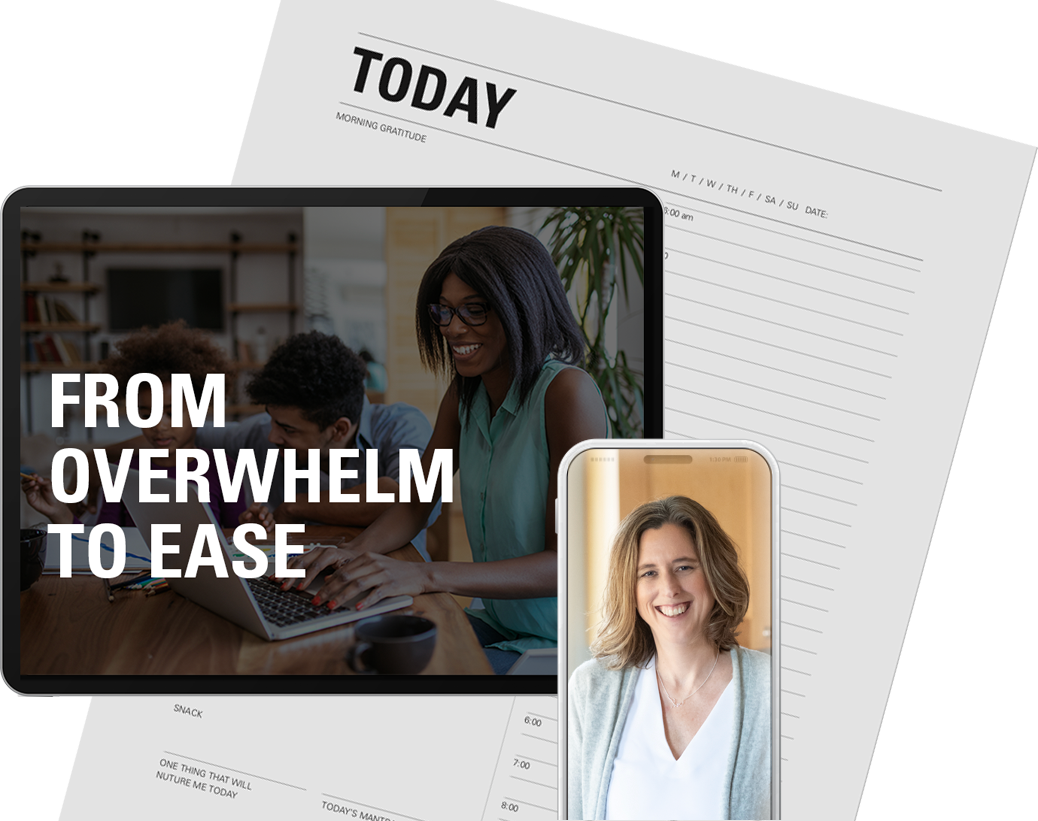 Go from Overwhelm to Ease. Make one simple change and transform overwhelm into something far more productive and valuable.
Doable Changes from this episode:
TRY A HEALING PRACTICE.

Order

Loveable.

The book is broken into three parts: childhood stories, how things show up in adulthood, and holistic healing practices. These are practices we are meant to revisit again and again. Pick one to try.

STEP OUT OF SOMETHING.

Andrea shares a story about asking her husband to pick up the kids because she was at a doctor's appointment. I shared the story of how I had to let go of things when I had Covid. Pick one thing to step out of and turn over to somebody else. It might be kid pick up, making dinner on Friday, or getting your social scheduled.



PRACTICE TRUE SELF-CARE.

Ask: What does my body need right now? Then listen to it. Does it need water? To stand in the sunshine? To move? A snack? A nap? What happens if you listen to that need?