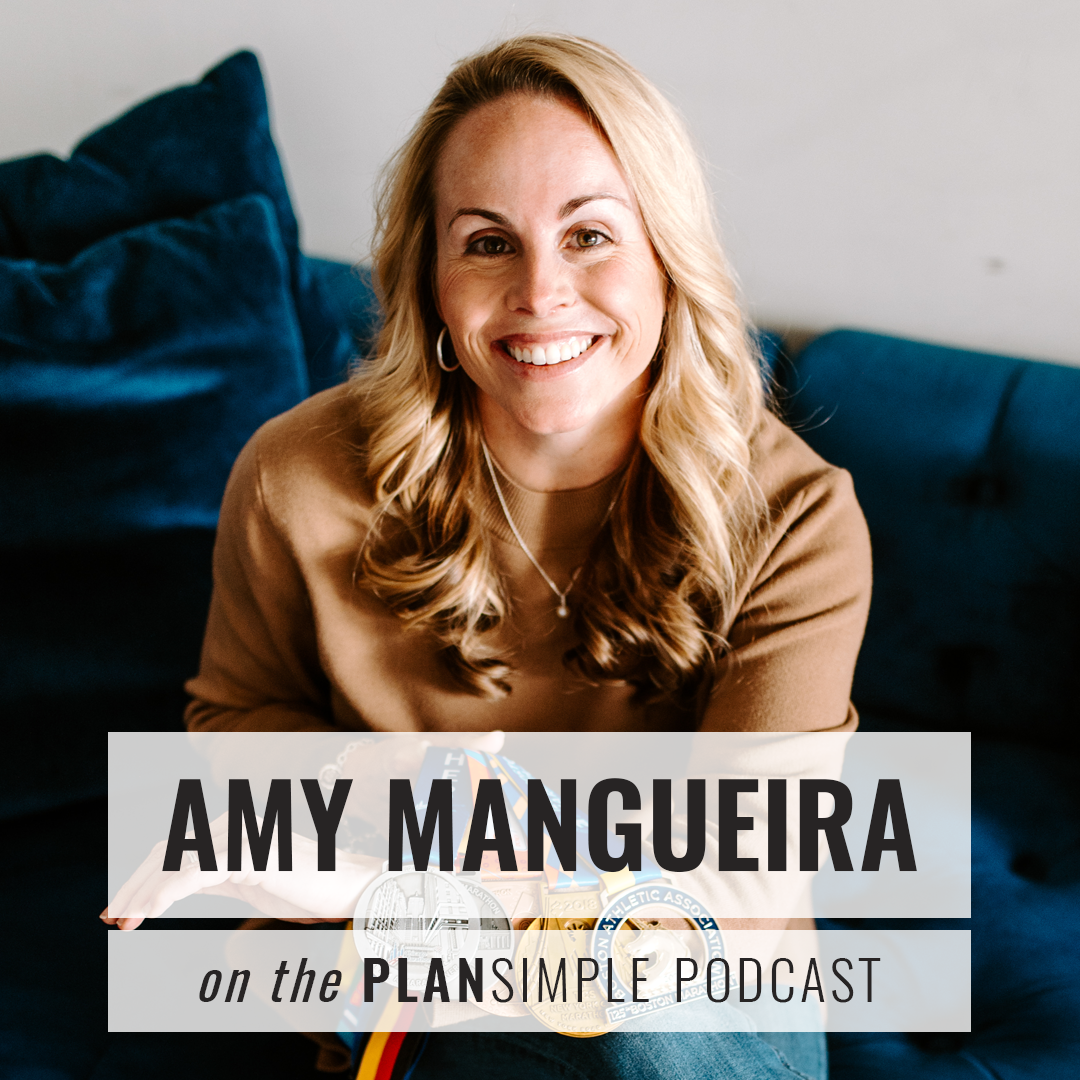 "We need to slow down, and slowing down actually just means having some boundaries."
- Amy Mangueira
Slow Down with Amy Mangueira
Recovering chaser of busy Amy Mangueira lost hearing in one ear before she slowed down enough to realize something was wrong. We talk about burn out, our need to slow down, and how to stop chasing busy (even if we want to be a great mom, make money, and follow our fitness goals.)
You can still be driven and have boundaries. It means not letting clients run all over you, not letting them expect (or expecting yourself) to answer messages at all hours. You can go hard, but you also need space to slow down and rest or recover. The time doesn't have to even out, but the energy does.
Sometimes we lose our identity and our confidence. We get so focused, so invested in some part of ourselves … mothering, our business … that we lose balance. We lose sight of our core values. We can have an epiphany about what's wrong or what's missing, but we need the actionable step. We talk through ways to make that change.
We talk about: 
Taking time to assess what we really want and who we are now

Getting used to a slower pace and using joy as a metric

Learning not to replace busy in one part of your life with busy in another part of your life

Making a list when you are stressed, seeing the patterns, and choosing an action

Setting boundaries to put yourself back in the driver's seat of your own life

Using delegation to be leaders to ourselves
BIO
Recently recognized by the NYC Journal as a Top Life Coach to watch out for in 2022, Amy Mangueira helps people all over the world live burnout-free by bringing clarity, direction, and positive habits into their lives by filling the gap between where they are now and where they want to be. A 4x entrepreneur with successful acquisitions under her belt, Amy has turned her focus to Humans First Coaching, a coaching network dedicated to guiding over 300 leaders in organizations on how to build healthy cultures, reduce burnout, take care of themselves, and put their employees first. She also has a custom jewelry company that creates fine jewelry for runners, Victory Co. Amy is also an author, her book, "The Path to Break-Free from Burnout," is set to release in early 2023.
As the host of the self-care podcast "Life on MY Terms," bringing in thousands of listeners from across the world, Amy chats with experts to help listeners become 1% better and take charge of their lives.
An avid runner, Amy is soon to be one of the first 1000 women to complete the Abbott 6 World Major Marathon series. When she isn't running Amy volunteers as a coach and program sponsor for Girls On The Run, a national non-profit organization dedicated to strengthening girls' social, emotional, physical, and behavioral skills to successfully navigate life experiences through running. She lives in St.Petersburg, Florida with her husband, son, and French Bulldog.
LINKS
MENTIONED LINKS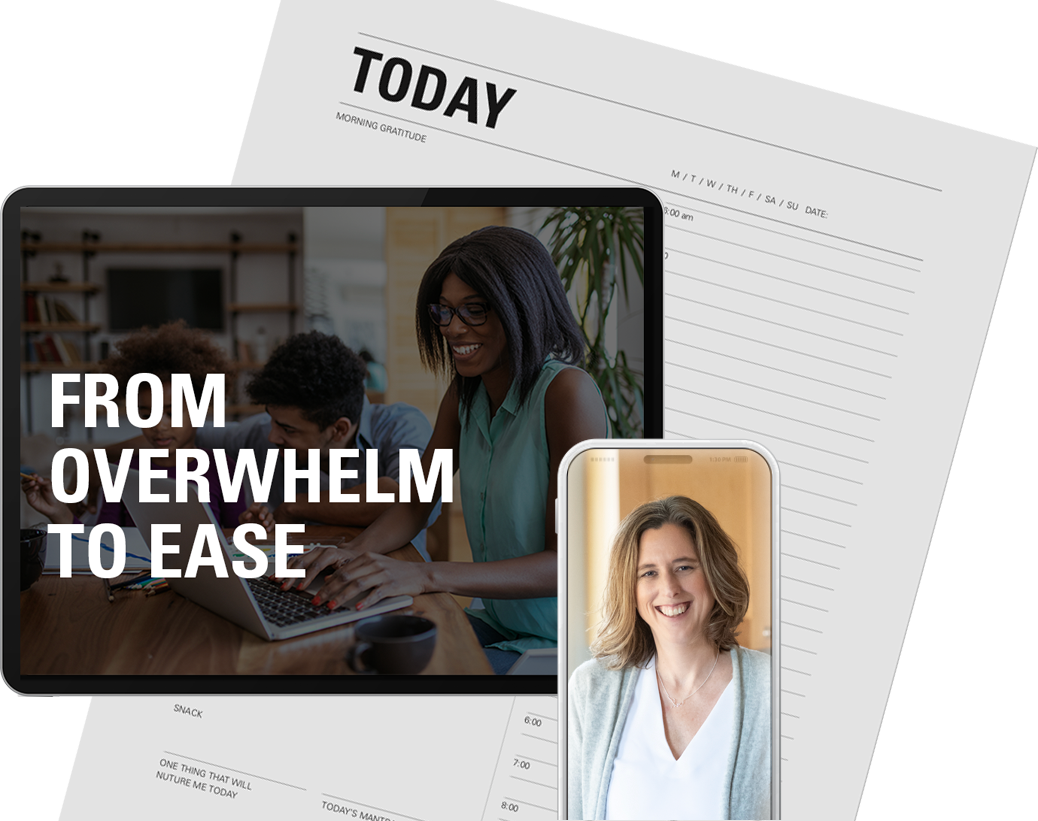 Go from Overwhelm to Ease. Make one simple change and transform overwhelm into something far more productive and valuable.
Doable Changes from this episode:
MAKE A STRESS LIST.

When you are feeling stressed make a list of what's going on. Do it for a few days. That helps you see patterns that emerge. It takes awareness to make change.



SET A BOUNDARY.

Boundaries put us back in the driver's seat of our life. You'll gain confidence as you set them, so you can choose an easy one to start with. You can set boundaries at home or work. For example, tell your family that you aren't available to problem solve until you've been home for half an hour or tell your boss you will be taking the lunch time on your schedule and it isn't available for meetings. 

PRACTICE SLOWING DOWN.

When you're used to chasing busy, slowing down can feel uncomfortable. Block off some white space (or gold space) on your calendar. Use this for non-taxing things that you enjoy. Shift your thinking from to do list to simply doing. For example, if you run, run without headphones or your watch. Take a walk without your phone.