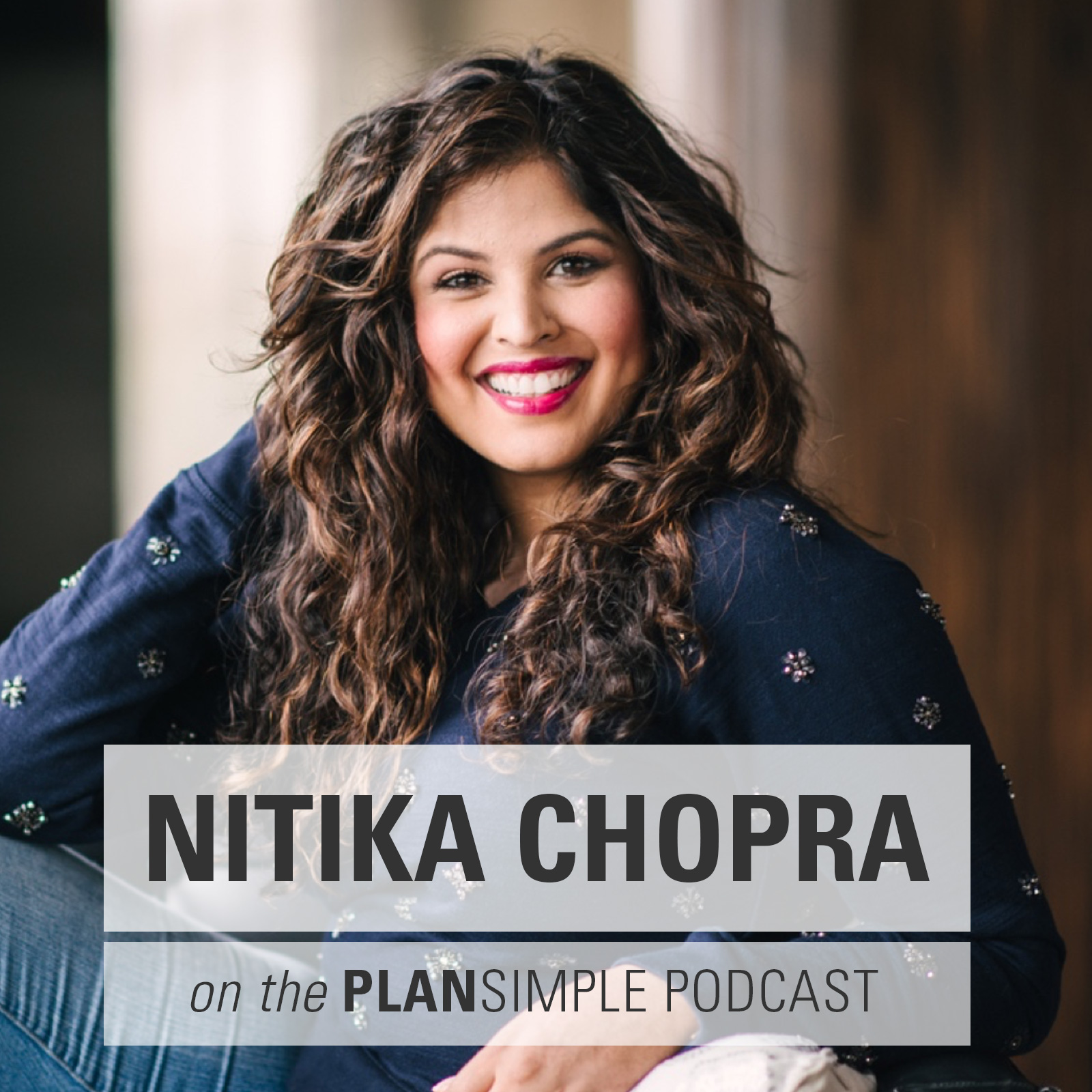 My definition of self love is being more committed to your happiness than to your suffering in every moment.
- Nitika Chopra
Self Love with Nitika Chopra
On this episode of the Plan Simple Meals Podcast, I'm really excited to talk with Nitika Chopra, a chronic illness advocate and self-love guru. She has battled psoriosis since she was 10 and psoriatic arthritis since she was 19. While that may sound grim, Nitika is a beacon of light with amazing energy and we talk about her journey from getting diagnosed to bringing this lightness.
She talks about the really hard years when she was in school, so hard she just wanted it to end. And she talks about getting the message, "This isn't about you" when she wasn't 15. She's still holding onto and living this message.
On social media, life might look pretty good for Nitika, but she'll be the first to tell you that she probably spent the first half of her day crying or journaling or meditating or talking to God f just to get in the right space to be able to thrive.
We talk about:
The challenge of getting a diagnosis so that you can learn how to feel better and move forward

The power of acknowledging how you feel (even when your feelings are really dark)

Knowing what you need so that you can get your needs met

The importance of making food, sleep, and emotions a priority

Elimination diets, gut health, and knowing what doesn't work for our bodies

Finding a doctor who really means your needs
BIO
Nitika Chopra is a talk show host, beauty & lifestyle expert, self love guru, and chronic illness advocate.  She was diagnosed with chronic disease over 26 years ago, and she's come a long way. She was overwhelmed with pain, insecurity, confusion and battling depression and found self-care as a saving grace. She learned that she was more than her condition, developed compassion for her condition and herself, and her perspective shifted from extreme despair to a deep faith that there was a better way. She is more committed to her happiness than her suffering, and she shares her experience and joy with others.
LINKS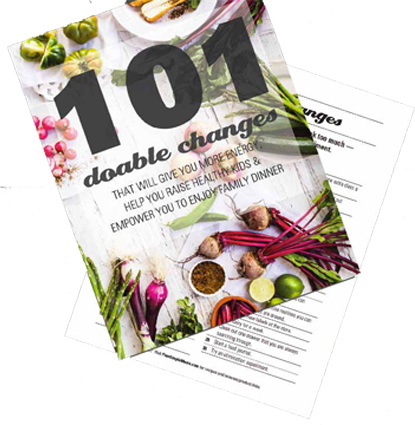 Choose from the changes above or download a list of 101 Doable Changes we made for you.
Doable Changes from this episode:
GET THE SLEEP YOU NEED.

Instead of checking your email at 10 PM, go to bed. The extra sleep will serve you well. Understand what your body needs for sleep and commit to getting it.

NOURISH YOURSELF.

Nourish yourself. It doesn't have to be a candlelit, hour long exploration of your soul. It isn't about what dinner looks like. Take 15 minutes to put together a simple, nourishing meal and eat it. No matter how busy you are, this will serve you.

ACKNOWLEDGE YOUR FEELINGS.

Even though Nitika believes in being more committed to your happiness than your suffering, she also believes that acknowledging what you feel just makes everything better. If you are having a hard time, instead of trying to push past it or deny it, acknowledge it. Say, "I'm so sad right now" or "I'm really disappointed" or angry or frustrated … or whatever it is. Just acknowledging it can help your body relax and help you move past it.