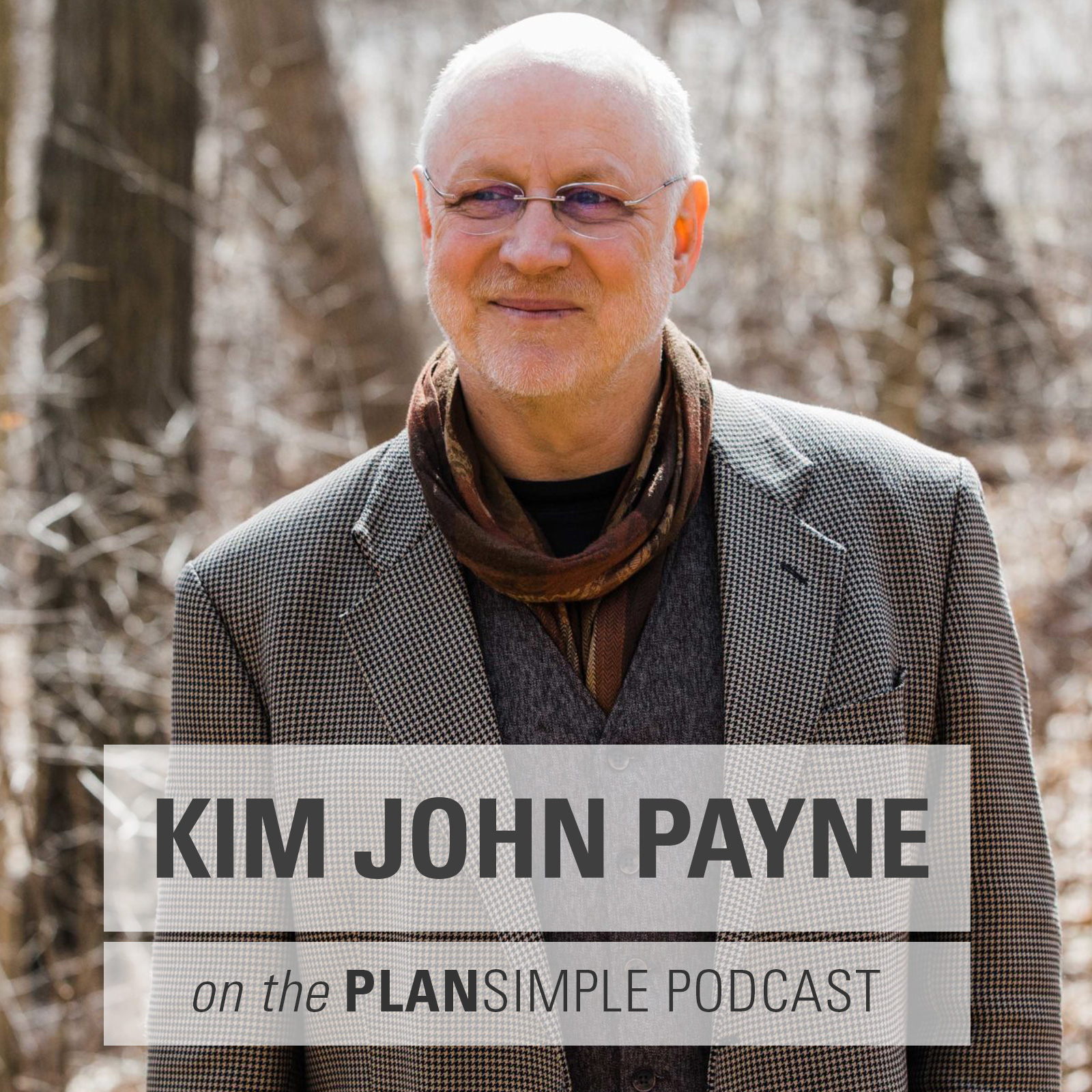 "As parents we also define ourselves by what we bring our attention and presence to. This is easy to forget when daily life feels more like triage. By eliminating some of the clutter in our lives we can concentrate on what we really value, not just what we're buried under, or deluged with."
- Kim John Payne
Parenting Simplified with Kim John Payne
On this episode of the Plan Simple Podcast, I'm really excited to talk with Kim John Payne about Simplicity parenting. His work was some of the most important parenting work I did early on and I feel the benefits every day.
As parents, we want to provide for and protect our children, and yet we see them being subject to a pace of life and stresses that very few of us adults ever had to cope with. We want to change something, do something, but also keep our life on the rails. If you have kids and want to add more ease and rhythm to your day, this is a great place to start. 
Simplicity Parenting is not about adopting a specific parenting philosophy or a long list of all the things you have to do. Instead, it is an invitation to do less. It can feel hard to go against the grain, against all the voices that seem so loud, but really you can make some big changes with little steps. 
We talk about: 
Decluttering spaces and how it leads to a sense of spaciousness + setting up a toy library

Having rituals for different parts of the day (e.g., bedtime, mealtimes …) and how they can grow with your kids

Using rhythms to keep things "normal" when something unexpected (like a loss in the family) happens or to get back on track when you get off (say over the holidays)

Simplifying schedules and giving kids time for decompression and creativity 

Filtering adult conversation and information

Setting boundaries around screens to allow for more time for creativity and connection with people, nature, and family.
BIO
Kim John Payne is a best-selling author of Simplicity Parenting©, consultant, Director of the Simplicity Project, and Founding Director of The Center for Social Sustainability. 
Kim John Payne, M.ED, has been a school counselor, adult educator, consultant, researcher, educator and a private family counselor for twenty-seven years. He consults with schools worldwide and has written several books that have been translated into 27 languages. He has appeared frequently on television including ABC, NBC, CBS, Fox; on radio with the BBC, Sirius/XM, CBC & NPR and in print including being featured in Time Magazine, Chicago Tribune, Parenting, Mothering, Times Union and the LA Times.
Kim strives to deepen understanding and give practical tools for life that arise out of the burning social issues of our time. He lives on a farm in Ashfield, Massachusetts with his wife and two children.
LINKS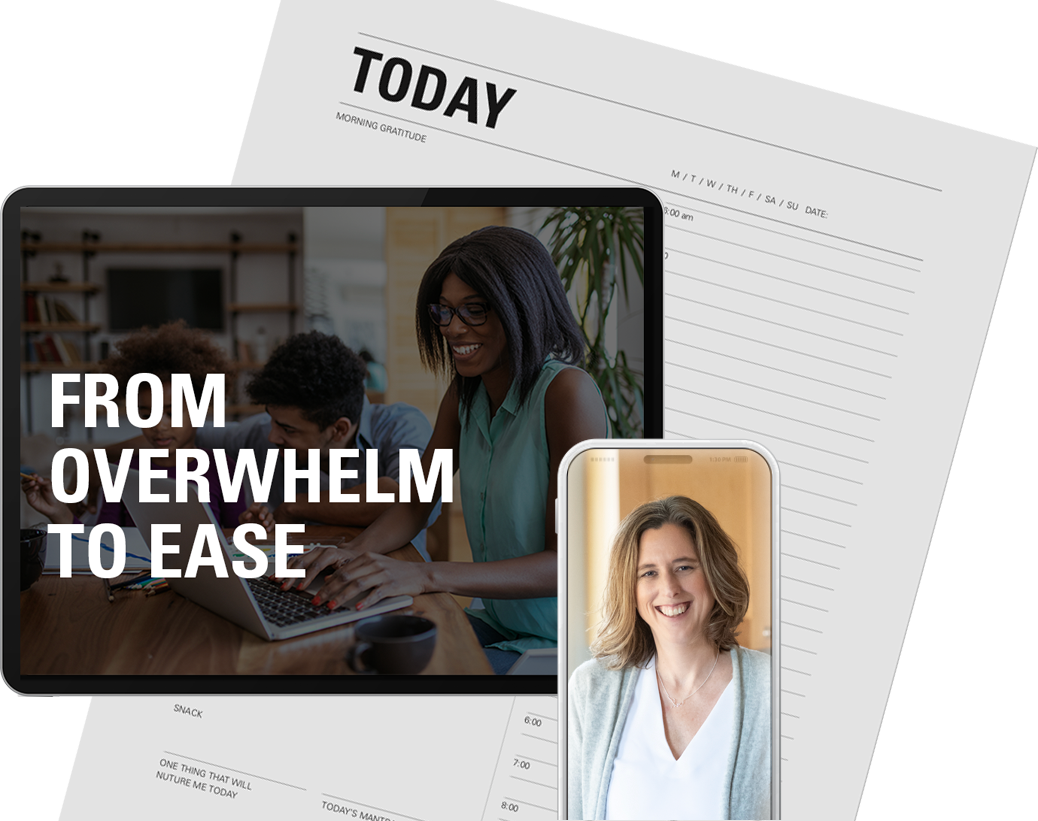 Go from Overwhelm to Ease. Make one simple change and transform overwhelm into something far more productive and valuable.
Doable Changes from this episode:
DECLUTTER ONE THING.

Decluttering can feel daunting if you try to tackle your whole house at once, so start with one thing. It could be your child's room, or if that feels like a lot, start with the closet or the toybox or the book shelf. If you have goals around healthy eating, declutter your pantry. You can even declutter your calendar. Pick

one

thing at a time to declutter and do that.

SET UP A TOY LIBRARY.

Preschools and daycares do this all the time, and you can too. Pick 20 toys to keep out. Put the rest in bins. Rotate the toys periodically. This reduces overwhelm and creates calm by decreasing the clutter. It makes clean up and storage easier, and it's amazing how much interest kids have in toys they haven't seen in a while.

CREATE A RITUAL.

If you don't have rituals for various parts of the day—wake up, getting ready for/leaving for school, coming home, meal time, bedtime—pick one and create your ritual. If you have rituals, take a look and see if they can be simplified or strengthened. If you feel chaotic in the morning or at meal or bed time, it may be a sign you need a simple ritual. Create your ritual and commit to following it, getting it ingrained.