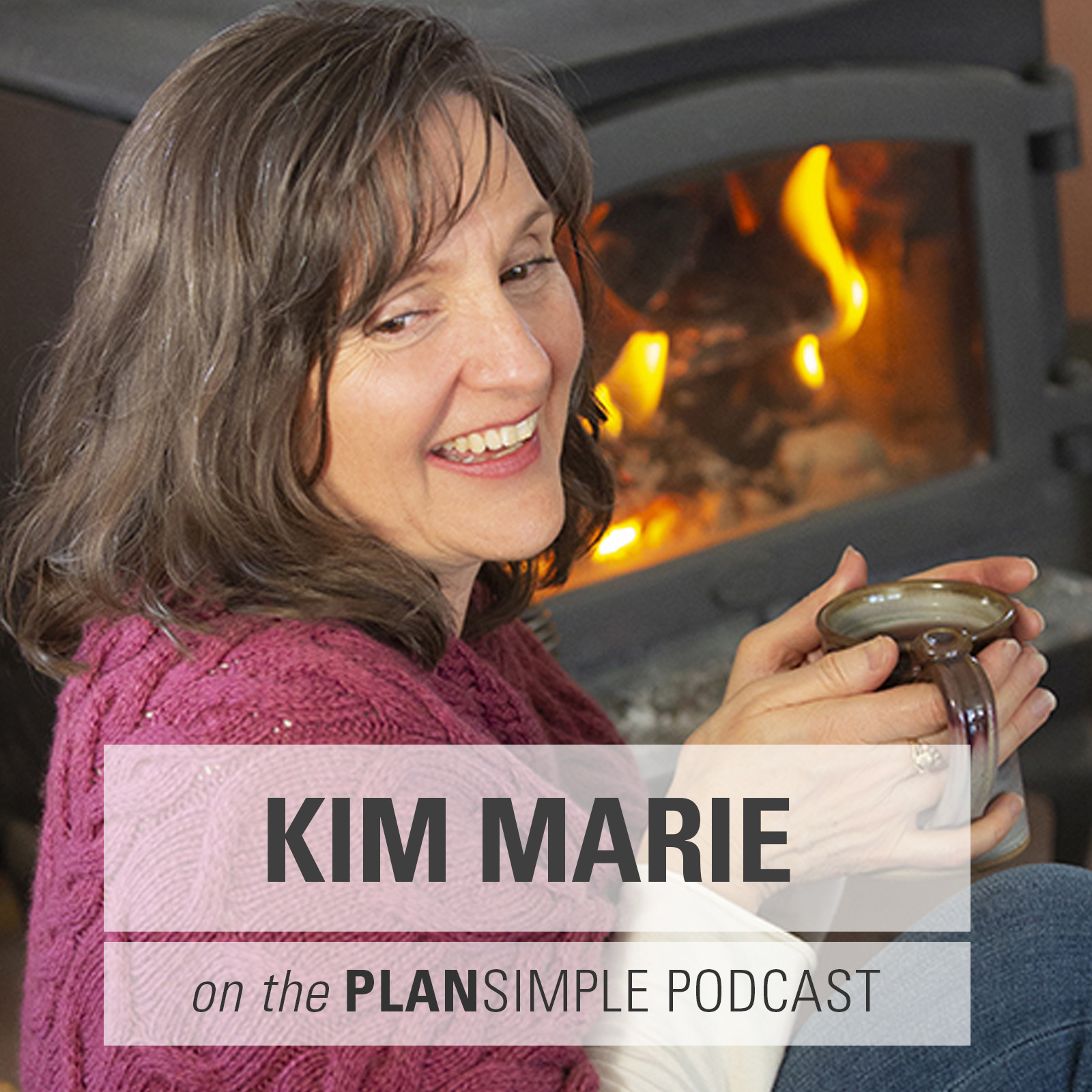 Journaling is a path to come home to ourselves.
- Kim Marie
Journaling to Heal with Kim Marie
We have some bonus episodes of the PlanSimple Podcast with some of the speakers from our recent event Your Best Holiday Season Ever, including this episode's guest Kim Marie. I believe there is magic in writing things down. I wanted someone who is really into the flow of journaling to share that with my audience—and journaling is what Kim Marie does. 
After an injury one year that involved surgery on my wrist, I stayed on the couch by the fire for a lot of time between Christmas and New Years. I found myself just dreaming more and getting clear on what I wanted to do. I found myself wanting to journal. And I discovered Kim Marie's Sacred Nights journal that taps into the magic and power of this time of year. 
Kim introduces journaling as a path to come home to ourselves and talks about why we aren't home, what it means to come home to yourself, and how to get there. 
We talk about: 
Spiraling through cycles again and again in rebirthing ourselves

Remembering who you are and knowing what you want and what you value, and figuring out how to show up as yourself and make a difference in the world

What happens if we don't look at who we really are

Planning and capturing dreams as forms of journaling

Journaling to process emotions or work through things + other ways to journal
BIO
Kim Marie is a Transformational Life and Leadership Mentor, guiding women to find their middle way between success at the cost of selling their Soul, and playing small at the cost of success. Through her annual Sacred Nights of Winter journal, online courses, speaking, nature retreats, her Solace monthly mentorship program, and her unique blend of archetypal, Indigenous and practical wisdom, Kim takes women on a journey to connect with their Inner Wisdom by remembering who they are, reconnecting to what they truly care about, and rebirthing into the life they re-envision for themselves. She is the mother of 2 young men, and lives in Boulder, CO. 
LINKS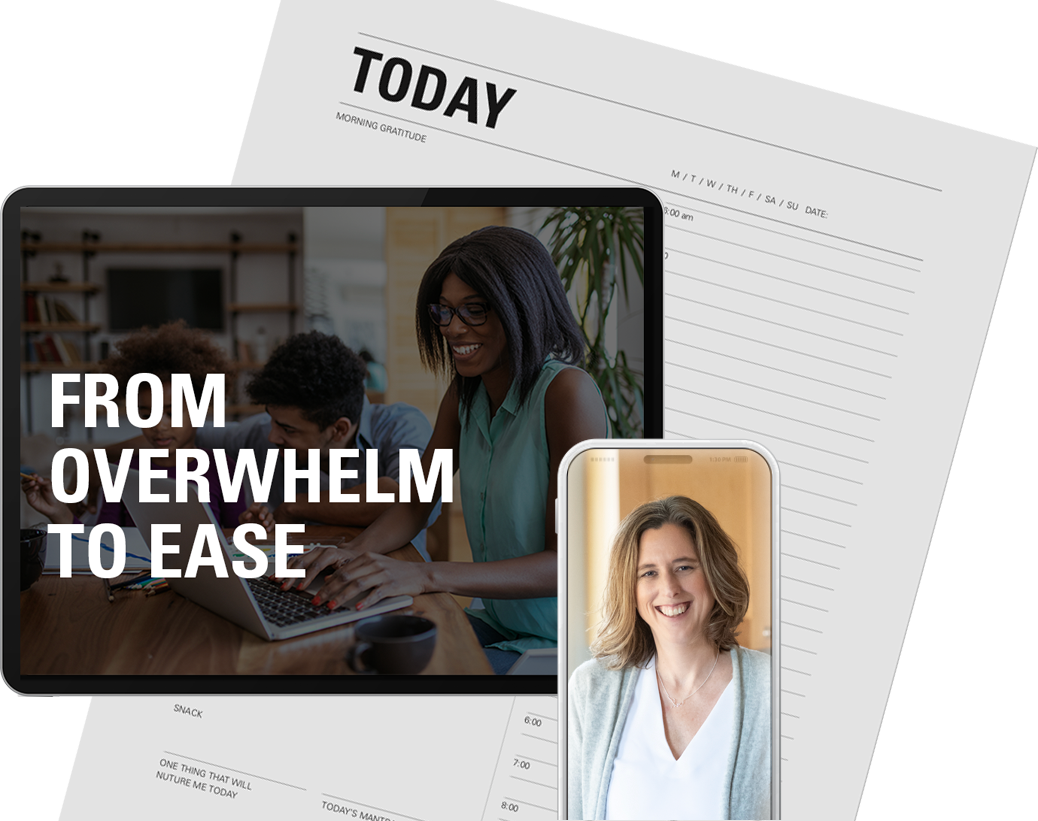 Go from Overwhelm to Ease. Make one simple change and transform overwhelm into something far more productive and valuable.
Doable Changes from this episode:
TRY DIALOGUE JOURNALING.

One of Kim Marie's favorite journaling methods. It's a way to bring together different parts of yourself or to deal with inner conflict. Write out the conversation as if you were talking to a friend. You can ask questions, make a request. Just stay curious and put it on paper.                                                                                                                                                                    

COMMIT TO JOURNALING THE SACRED NIGHTS OF WINTER.

Get a copy of Kim Marie's

Sacred Nights of Winter

Journal (there's an online option, so you still have time—see link above). You'll work with the journal for 13 days and nights, starting reflecting on the past year, envisioning the year to come, and tuning in to the messages of your Soul.

LEAN INTO WHAT YOU WANT AND WHAT YOU VALUE.

This is a process that we come back to again and again, and one way to do that is to feel held in community and have a framework and coaching that help you continue to choose to lean into your values and goals. In

FLOW365

, we choose doable changes for all the parts of our lives again and again. Your doable change today can simply be to check it out and set yourself up for a year of leaning into your life.