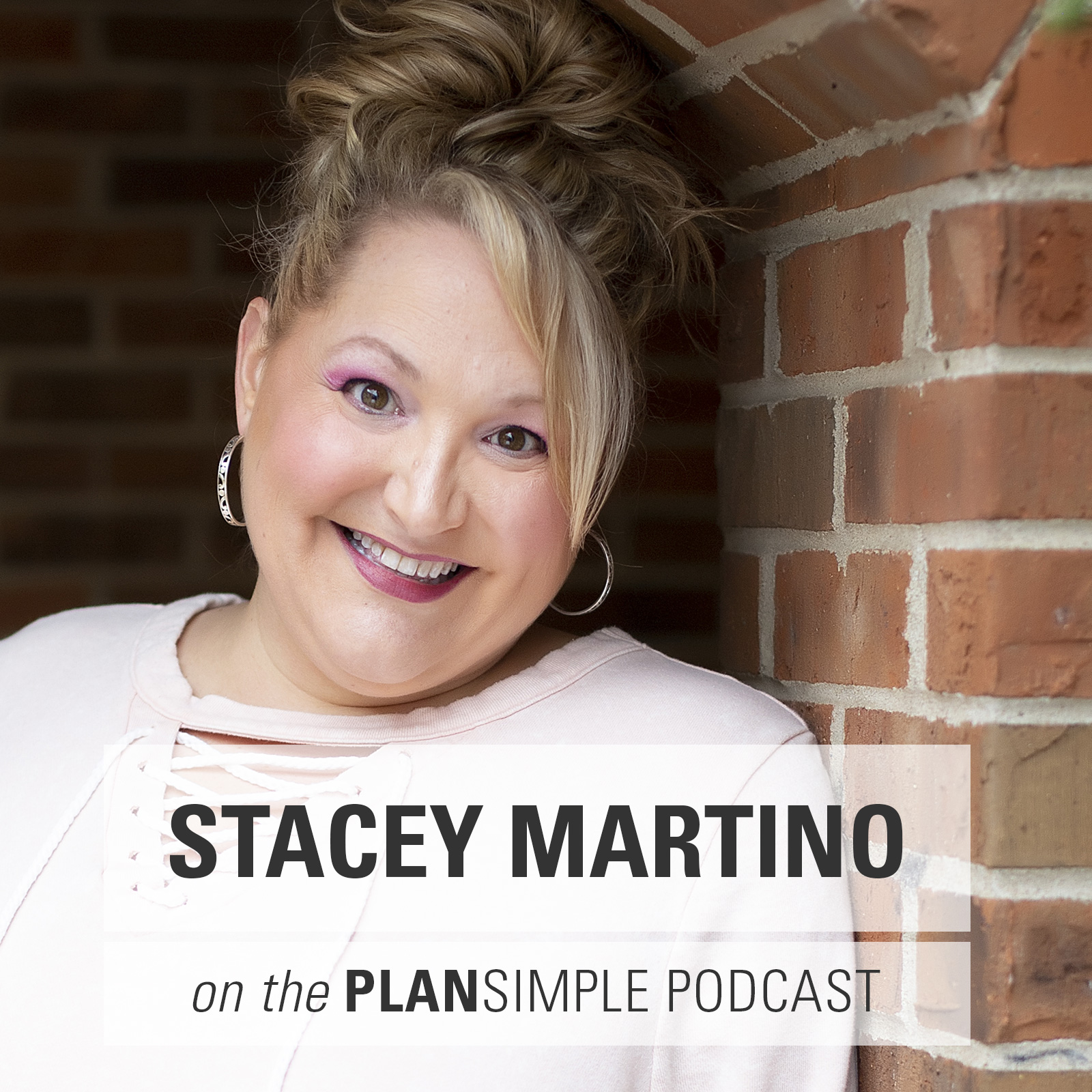 "The beautiful thing is relationships really only ever take one person to shift things."
- Stacey Martino
It Only Takes One with Stacey Martino
On this episode of the PlanSimple Podcast, I'm really excited to talk with Stacey Martino about relationships. She has had such a powerful impact on me and my family. What would happen if you focused 90 days on your relationship? That's what we are here to find out. 
The result that comes from focusing on relationships is the higher version of yourself, more peace within, and a real level of authentic happiness that you feel during the day. When you think about your partner, your children, what you're creating … when you think about the legacy that you're leaving with them and how you are a role model for your kids, when you think about the passion that you have with your partner and how that fuels you up, you feel rock-solid, unshakeable, fueled up. The version of you is happier than you even thought possible. 
We talk about the kerfuffles and struggles of daily life. When we are in these places, we get stuck on asking: How could we make this better? How can I get them to change or finally listen to me? Stacey suggests switching focus: What's working? How can I elevate our relationship so that we reduce struggle in a way that feels good? This isn't about pleasing everybody, but it is a shift in how we think and approach things.
We talk about: 
Working on your relationship even when things don't feel that bad

How you can do the work on your own

The idea that your response to someone is always causing the next reaction in a cycle 

Learning to understand the differences in how you and your partner are wired (understanding how your kids are wired helps too)

Taking the time to learn and rethink so you have more productive time and energy with your family

Removing judgment and seeing the world with more appreciation
BIO
Stacey and Paul Martino have proven that it only takes ONE partner to transform a relationship… ANY relationship!
The Martino's are on a mission to empower people to get the Unshakeable Love and Unleashed Passion they want in their relationship… even if their partner REFUSES to change!
Stacey and Paul, are the creators of Relationship Development®️ and their 8-Step Relationship Transformation System®️. Through their strategic coaching, online programs, and sold-out live events, Stacey and Paul have helped save thousands of marriages around the world (by working with only one spouse).
While the divorce rate averaging 50 – 70% and couple's work resulting in about an 80% divorce rate… Martino's relationship program results in a 1% Divorce rate and a 99% SUCCESS rate over the last six years.
Those amazing results are unheard of! And that's because the Martino's have cracked the code on relationship with their Relationship Development methodology.
Stacey and Paul have created hundreds of proven tools to empower real people to reclaim their happiness and create a transformation, even in relationships that looked hopeless.
The Martino's are changing the way relationship is done®️!
LINKS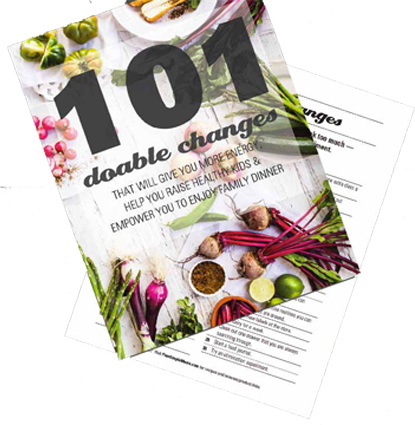 Choose from the changes above or download a list of 101 Doable Changes we made for you.
Doable Changes from this episode:
PRACTICE DROPPING JUDGMENT.

One of the biggest changes you can make is to stop judging. Drop your nagging or chirping voice. When we stop judging, we allow ourselves to appreciate more. We can feel more peaceful. This can be a big change, but you can start small. Work on it for 10–15 minutes a day.



MAKE A LIST OF THINGS THAT BOTHER YOU.

Start making a list of the things that bother you. (This can work hand in hand with dropping judgment. Things that bring up your judgment voice belong on the list.) This is a list of things that you might need a system about or to make a decision about. The things that go on the list are things you will work on creating a plan over the next 12 months.



CREATE SYSTEMS.

Usually, kerfuffles are over something that isn't working. These are indicators where you need a system — and need everyone to operate with the same system. Set up time on your calendar to create systems for things you've identified as problems.