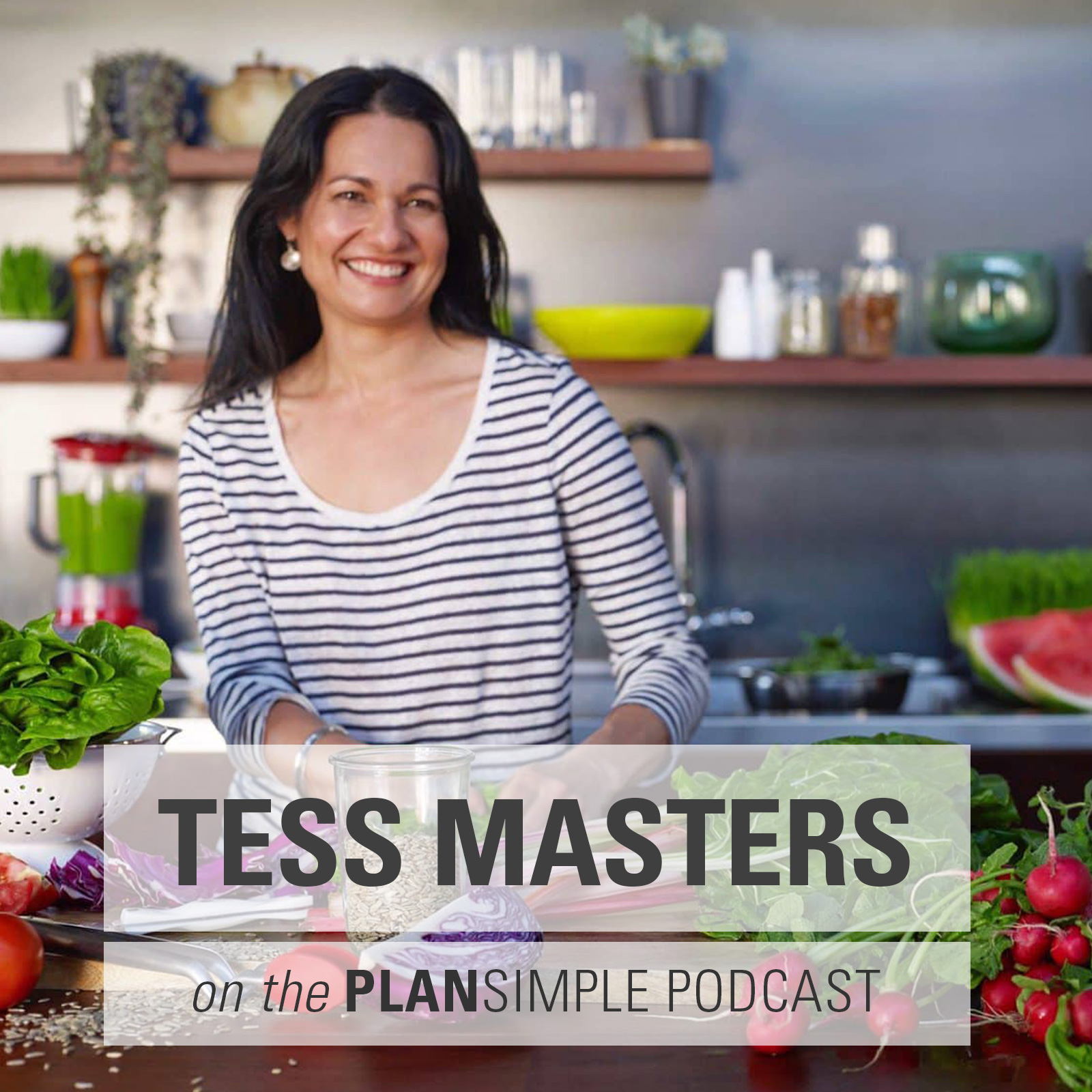 Health is a direct reflection of self-love and self-esteem.
- Tess Masters
Eat to Thrive with Tess Masters
On this episode of the Plan Simple Podcast, I'm really excited to talk to my friend Tess Masters about using food to feel really good. 
If you've been around for a while, you know that changing food changed my life. It's really how I started on my journey years ago. I had things really dialed in … and then I hit 45 and I found myself moody and hormonal. I thought maybe this was just how I was supposed to be, but I didn't like it. Tess convinced me there was a new level, a new food place for me where I could feel good again. And she was right. 
Tess's program the Skinny 60 helped me right away. It wasn't a lot of "new" stuff. It was nuances of what I knew. It was putting together different strategies in different ways. As Tess said, it's "finding the perfect blend of those strategies and of those foods for you and your needs at this time." Our bodies change, and understanding what you need, now, makes a difference! 
We talk about: 
The importance of gathering information as a our needs, our hormones, our stress levels, and other things change

Better markers than weight, like digestion, energy throughout the day, sleep patterns, how your skin looks

The importance of a digestive tune up

Making truly sustainable changes focused on balance and feeling better and loving the food you are eating

Four principles: priming your digestion, nourishing yourself with balanced nutrition, pacing what you eat throughout the day and your exercise, and restoring

Cooking as a gift to yourself and your family
BIO
Tess Masters is an actor, lifestyle personality, and author of The Blender Girl, The Blender Girl Smoothies, and The Perfect Blend. She is also the creator of The Decadent Detox™ cleanses and Skinny60™ weight loss program. You can find hundreds of easy recipes at theblendergirl.com.
Tess and her delicious healthy food have been featured in the L.A Times, Washington Post, InStyle, Real Simple, Prevention, Cosmopolitan, Shape, Glamour, Clean Eating, Yoga Journal, Vegetarian Times, Yahoo Living, the Today show, Fox, Home & Family, WGN, and many others.
Away from the blender, Tess enjoys a diverse performance career. She has toured internationally with acclaimed theater productions, worked in film and TV, and lent her voice to commercial campaigns, audiobooks, and popular video game characters. She lives in Los Angeles.
LINKS
Tess's program:

Skinny60™

 

(If you sign up through this link, you also get to plan with Mia)
Books
Other PlanSimple Podcasts with Tess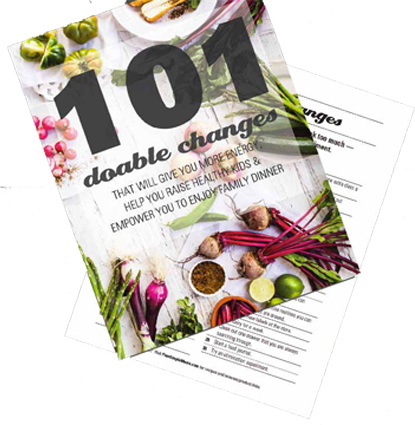 Choose from the changes above or download a list of 101 Doable Changes we made for you.
Doable Changes from this episode:
GET SUPPORT.

While a lot of healthy changes may be common sense or things you know, getting support to put the right pieces together for you now, can save you a lot of time. Find an accountability friend and see if the two of you can support eachother to drink more water or make smoothies or ditch something that's not serving you. You can check out Tess's Skinny60 with the link above.

ADD VEGETABLES.

We all know we should eat more vegetables. Start where you are and pick one thing. Add a salad to lunch. Try green smoothies. If you are getting more veggies already, revision one meal to center around vegetables with other quality foods supplementing. Search my site or Tess's for recipes and ideas for delicious and easy ways to make vegetables more central.  

NOTICE HOW YOU FEEL.

Pay attention to how you feel after eating different foods. Write down what you ate and how you felt—gassy, bloated, foggy, energetic… Look for patterns to help you think about what foods you may want to cut back on or eliminate and what you might want more of.