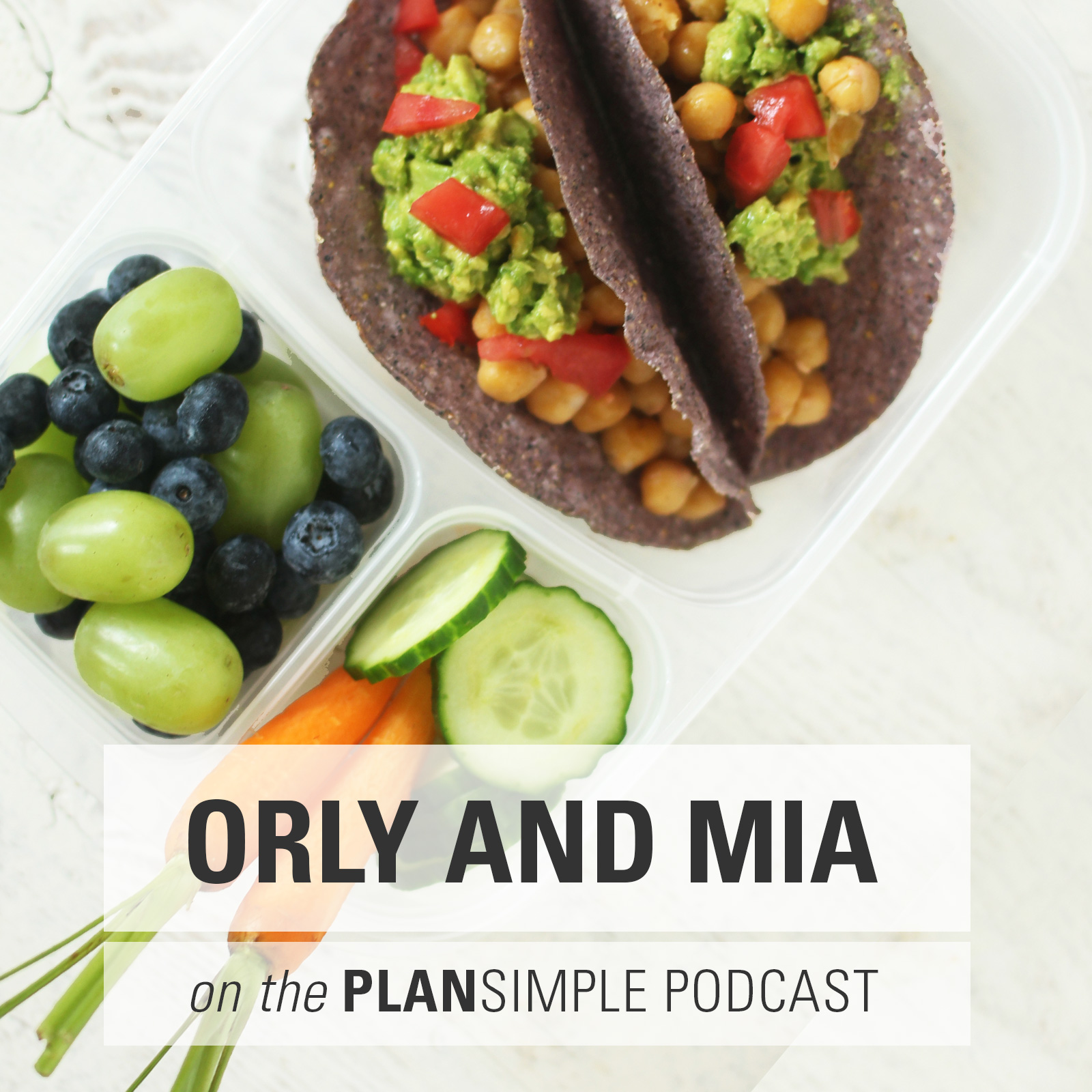 "Through Celiac and various food allergies, I have actually gotten to know and trust my body, and so has my daughter — for that I will always be grateful."
- Mia
When you have food allergies with Orly
Today, I am talking allergies, because the truth is, life is not always easy with food restrictions — specially at this time year that is filled with transitions and new situations.
In our house we have Celiac (no gluten), dairy allergies, a red dye allergy, a beef allergy, and a gelatin allergy. It was pretty overwhelming when we started out 8 years ago, but navigating food has gotten easier and easier, and many days feels like a blessing.
Today on the podcast, I share my best 7 tips for navigating a food allergy or sensitivity, and then I get my 12-year old daughter on to share her wisdom.
We talk about:
what to pack in school lunches

how to speak up for yourself

educating family members

getting kids to feel good about themselves and their food

the best parts of not being able to have gluten and dairy

what it is like to eat out

why family dinner rocks
Doable Changes from this episode:
Make an allergy cheat sheet.

Make a one-page sheet that you can post on your fridge, give to family, and share with teachers. The top of the sheet explains what your child cannot have, and a brief explanation of what that means. The bottom of the page lists some things they can have and love. The bottom section might change a bit for the school version. Be as specific as possible.

Spend a week talking about how you feel.

How do you feel after a great meal? How did you feel that time you got "glutened" or you saw a friend have an allergic reaction? Show your kids that it is important to talk about these things — both the food and the emotions. Invite them to talk too.

Make lunch enjoyable.

It is tough when you cannot eat what your friends eat, or is it? This is sometimes a story we can tell ourselves and pass onto our kids, but we can change it. Make sure lunch is enjoyable. Do you have containers that make it easy to eat in 20 minutes? Does the food still taste good at lunch? Do you have the occasional treat to stick in? Does your child feel safe where he/she is eating? Lunch is hard for every child. How can you use it as a tool to make your child feel even better about their allergy? Add a love note — it does not always have to be about the food!