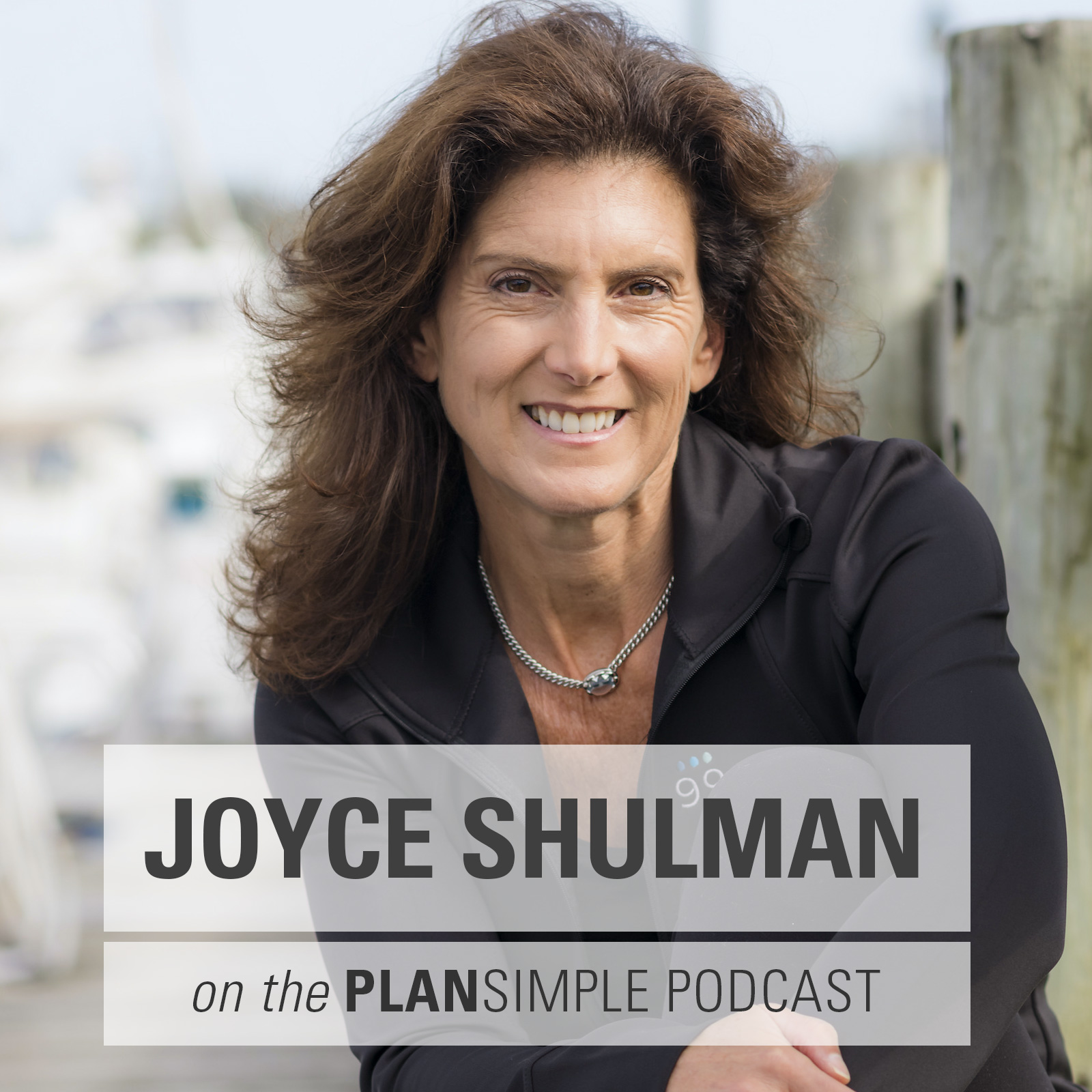 Walking is a great antidote for a crappy day.
- Joyce Shulman
Walk Your Way to Better with Joyce Shulman
In this episode of the Plan Simple Meals Podcast, I'm really excited to talk with Joyce Shulman, founder of 99 Walks and author of Walk Your Way to Better about entrepreneurship, the power of walking, being intentional, and reaching goals and dreams. 
Joyce is a serial entrepreneur. From Rover to Macaroni Kids to 99 Walks, Joyce has used the power of walking to come up with great ideas and make them happen. So it's no surprise that her latest mission is to get one million women walking. 
During the pandemic, a morning walk was important for me and my kids. Joyce and I talk about how walking is a great time to have a conversation with kids because they are shoulder to shoulder, not face to face. And when talking to teens, sometimes less eye contact is more effective. 
We talk about: 
Walking for your mind, your mood, and your body and the difference between walking and exercise

Starting your day with a walk or using one to break up your work or stop a spinning brain

Setting intentions at night to start the next day off right

Choosing clothes the night before and other steps to start your morning right

Thanking your fear and taking risks

Understanding whether you have big dreams and are scared to move forward or if you are good with a different type of dream or goal than society usually pushes on people

Getting really clear on what you want your life to look like in 10 years
BIO
Joyce Shulman is an idea junkie, an entrepreneur, a mom, a speaker and an author. She's a recovering lawyer and spent the second decade of her professional life creating community and empowering women as the founder and CEO of Macaroni Kid, a multi-million dollar, hyper-local media company. Now she's encouraging women to take ownership of their minds, their moods, and their bodies through the simple act of lacing up their sneakers and walking together. 
LINKS
There's a really big and super important distinction between people who have really big dreams in their heart and are afraid of something standing in the way of them going after them and people who aren't wired like that, and society is telling them they should be.  —Joyce Shulman
Doable Changes from this episode:
WALK DAILY.

 Decide which works better for you, getting out the door for a walk to start your day or using a walk to break up your work. Not sure? Try a week of one and then a week of the other. Make it nonnegotiable to see how walking for 20–30 minutes can affect your mind, your mood, and your body. 

SET YOUR INTENTION.

 Try setting your intention as part of your bedtime routine. Think about how you want to show up the next day. Don't get too much into the nitty-gritty to-dos of the day, think more about how you want the day to feel—is it about productivity, space, joy? Each will be different, but try setting your intention the night before.

PICK CLOTHES THE NIGHT BEFORE.

 Set out your clothes the night before, whether it's workout clothes, something comfortable for walking, what you need for your first Zoom of the day. What else can you set up—coffee, a breakfast plan? Take more decisions out of your morning to let you roll into the first thing. If walking is your first thing, you can get up, get dressed, and get going before your brain tries to talk you out of it.