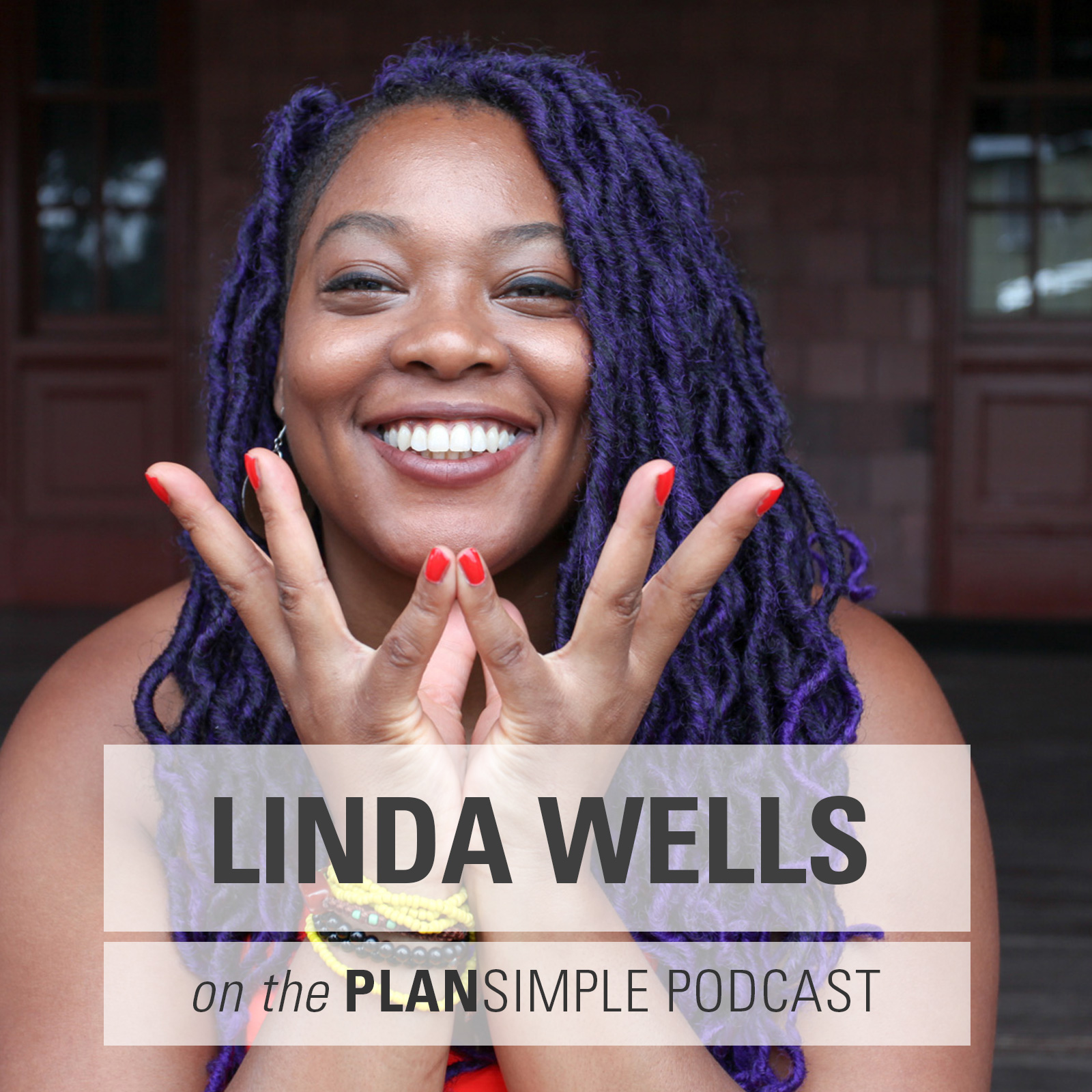 "Yoga was one of the only places I didn't feel like I had to be an overachiever."
- Linda Wells
The Practice with Linda Wells
On this episode of the PlanSimple Podcast, I'm so excited to talk with The Wellness Warrior Linda Wells. Linda is a yoga teacher who believes wellness is your birthright and is on a mission to create a wellness rebellion. She uses yoga to help students develop resilience. 
Linda says that yoga found her in the most stressful times of her life, even when she didn't know it was yoga. As a young adult, trying to find her way, she discovered Virupa yoga, a kind of restorative yoga that taught her to sleep. She didn't practice yoga for a while, but rediscovered it with Leslie Salmon Jones. She loved the energy of Afro flow yoga and realized she could become a yoga teacher and wellness coach. 
Although yoga has been part of my journey for about 20 years, I've never had an in depth conversation about it on the podcast, until now. In part that is a sense of privilege related to yoga. I felt like I was sneaking off to 90-minute yoga classes when I should have been mothering or working. We unpack that idea and how yoga can be more accessible.
We talk about: 
making yoga accessible for different bodies, abilities, and time and financial availability

teaching love, kindness, and compassion (including to yourself)

befriending your body despite what dominant culture tries to tell and sell you

practicing so you can age gracefully

yoga as a quest to trust yourself

checking assumptions about race, body size, wellness, and who can do yoga
BIO
Linda N. Wells, M.Ed., E-RYT 500 is The Wellness Warrior. Her mission is to create a wellness rebellion by teaching people how to assert personal agency by reclaiming themselves through adaptable yoga. Recognizing that stress may be an unavoidable part of our lives, Linda draws upon her in-depth study to help her students develop resilience in the face of modern life demands.
Linda is certified to teach yoga at the 500-hour level. She holds multiple training certificates, including Trauma-informed yoga for youth and teens, Accessible Yoga for people with disabilities, living with chronic pain, and larger bodies. She teaches in various settings, from Boston and Brookline Public Schools, studios, to her highly-attended summer outdoor series, to universities and notable appearances in New England.  Linda's formal education includes an M.Ed. specializing in Curriculum and Instruction from Lesley University in Cambridge, MA, and BA in Political Science and Economics from Temple University in Philadelphia, PA. Linda is also a trainer for Resilient Schools and Youth with the Benson Henry Institute for Mind-Body Medicine. Additional certifications include The Institute of Nonprofit Management from Boston University and Reiki Usui Level 2. She is an alum of Northeastern University Community Enrichment Fellows, Citizen Schools Teaching Fellowship and the South End/Lower Roxbury Youth Workers Alliance Steering Committee.
LINKS
MENTIONED LINK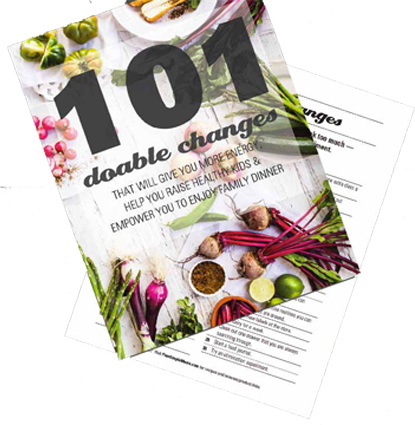 Choose from the changes above or download a list of 101 Doable Changes we made for you.
Doable Changes from this episode:
TRY 5 MINUTES.

It's easy to get stuck in the idea that to do yoga you need an hour or more to go to a class. Linda says that you can do yoga wherever you are in a few minutes. If you've practiced yoga before, try a breath exercise or a simple pose for five minutes or less. If you've never done yoga there are lots of online tools to help you learn. Check out 5-minute practice and fit that into your day—it can be an energizing start to the day or a great way to unwind at the end of the day.

STAY ON YOUR OWN MAT.

I love the idea of your yoga mat being your space, and what's happening off it being somebody else's stuff. What happens if you just keep pulling yourself back to your mat? If you stop worrying about what other people are doing, how you compare, or what they think about you on your mat?

PRACTICE COMING BACK.

Linda teaches people to come back to your breath, come back to loving on your body, come back to saying, "Hey, I can do this." When you start to get angry or stressed or frustrated, practice coming back to your breath. When you start to get down on yourself, practice loving on your body. When you get overwhelmed, come back to "Hey, I can do this." Notice what you are feeling in your body, and practice coming back.