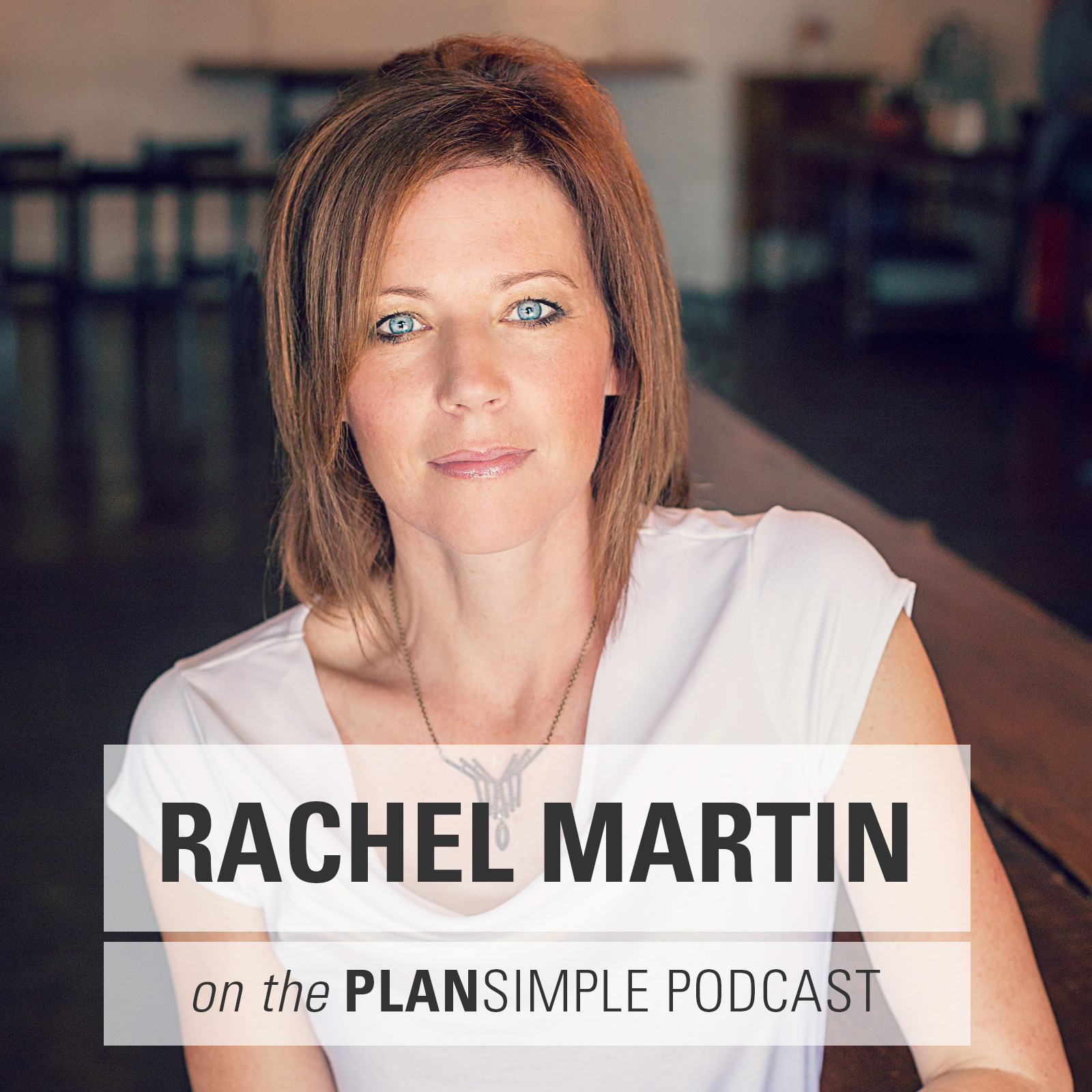 The more real we are with each other, the more freedom we have.
- Rachel Martin
The Brave Art of Motherhood with Rachel Martin
On this episode of the Plan Simple Meals Podcast, I'm really excited to talk with Rachel Martin, author of The Brave Art of Motherhood, creator of Finding Joy, and mom to seven kids. This is a must listen, so make sure to hit play above, or where ever you listen to podcasts! With 23 years of motherhood under her belt, she is still in still in the thick of it with her youngest being 7.
We started out talking about her book. Why brave? Rachel said she loves the word and, without realizing it, had been writing on her website about being a brave mother. The art part relates to sip and paint classes where everyone is aiming for the same image. In the end, everybody's painting looks different but, nobody's is perfect. Motherhood is like that. "We're all trying our best being brave and we're all living this motherhood story."
Rachel points out that when we focus on the internal dialogue of, "Why am I not doing it as well as they are?," we miss the real beauty of what we do. At the same time we are looking at others, we want to hide. When we do let people know what is really going on behind the scenes out of shame, we deny ourselves friendship, responsibility, and doing different things. So, part of my quest as a writer and as a friend to moms is to be like the realer we are with each other, the more freedom we have.
We talk about:
The difference between pulling it together to do what you need to do and hiding your real experience from everyone including your friends. It helps all of us when we can say, "I'm struggling." What happens when we finally show what's really going on (Rachel's experience was an offer of help, instead of the shaming she feared)
How our experience and attitudes affect our kids, including their relationship to money
That it's good to interact and play with our kids but, it's not a necessity all day long.
How easy it is to lose yourself without even realizing it and the benefits of letting your kids see you cultivating yourself
That it's okay to not know what you want to do and just try things (they way we encourage our kids to do)
Setting dates for accountability, having an accountability person, and celebrating microgoals
Recognize the power and bravery that take to stand up and do it again and again.
About Rachel
Rachel believes in the power of the human spirit to overcome, to thrive and to find deep joy and because of that she pours out her heart via these platforms: she is the writer behind the site FindingJoy.net and author of The Brave Art of Motherhood. Her articles have been translated into over 25 languages, her site reaches millions of visitors per month and she has a robust, engaged Facebook community.
Her content has been featured in The Huffington Post, iVillage, The Today Show, Star Tribune, PopSugar, Motherly, Parents, What to Expect, NBC Parents, Dr. Greene, and many more. She speaks worldwide encouraging moms and entrepreneurs to live each day with purpose and drive. Beyond that, she's a single mom to seven, and calls Nashville, Tennessee, her home.
LINKS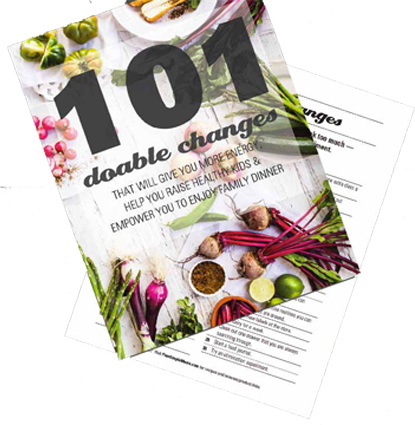 Choose from the changes above or download a list of 101 Doable Changes we made for you.
Doable Changes from this episode:
CELEBRATE MICROGOALS. Set goals with dates and get an accountability partner to help you stay the course. But instead of just focusing on the big goal, take time to celebrate microgoals … little things that you do each day or steps toward your larger goal. Too often we focus on where we have not gotten, instead of all the amazing little things we have done.


BE IN THE MOMENT. We are so often focused on something other than now — the next thing we need to do or trying to get ahead or getting out of an uncomfortable moment. Practice being in the moment. Sit with the uncomfortable feeling. Just enjoy something without taking a picture. Set a timer and just be where you are.


DO ONE THING THAT MAKES YOU HAPPY. Rachel shared an Eleanor Roosevelt quote we both love, "Do something every day that scares you." Her son pointed out to her that one of her own sayings was to do something every day that makes you happy. Grab your journal and set a timer. Just make a list of things that make you happy. Choose one thing you can you do today that makes you happy—and do it.