Most of us were not taught how to have a relationship to money … We're learning it as adults. It needs to be done in baby steps. There's lots of learning curves. We need to be loving, gentle and compassionate around it.
- Bari Tessler
The Art of Money with Bari Tessler
On this episode of the Plan Simple Meals Podcast, I'm so excited on many levels to talk with Bari Tessler about money and mindset. Her approach to money is really similar to the way I approach food and health.
Bari trained as a psychotherapist and brings that framework to her money methodology. We talk about bringug attention and awareness and compassion to all the big areas of life that are challenging or that we have shame around—including our relationship to money. I love that she does so much work with healing to start our money work.
She recognizes that most of us are never taught to have a relationship with money or how to have conversations about money. As we learn these things as adults, we need to baby steps and accept the learning curve. And we need to be loving, gentle and compassionate to ourselves around money and this learning process.
We talk about:
The first step to change being awareness, getting curious, gathering data, whether it's money or food or some other change we need to make, and how to use a body check in to gain awareness as an antidote to money shame.

Tapping into our personal money story—what we got from our parents, from religion, from other aspects of our lives

Staying with big emotions so that we can work through them (because they will keep coming up)

Focusing on your values as you do money work and even aligning your bookkeeping with your values + the dance couples do to align their values and spending patterns

Creating a money map that includes basic needs, comfortable lifestyle, ultimate or  needs, wants, desires

The concept of a money date and how to make them enjoyable
BIO
Bari Tessler Linden, M.A., is a Financial Therapist, Mentor Coach and Mama-preneur. She has guided thousands of people to new, empowered, and refreshingly honest relationships with money through her nurturing, body-centered approach. Her methodology weaves together personal, couple, and creative entrepreneurial money teachings into one complete tapestry. She is the founder of The Art of Money: a global, year-long money school, which integrates Money Healing, Money Practices and Money Maps. Her work has been featured on Oprah.com, Inc.com, the Huffington Post, US News & World Report, Reuters Money, The Fiscal Times, USA Today, The Cut, Girlboss, Nerd Wallet, The Simple Dollar, REDBOOK Magazine and Experience Life Magazine. Bari is also the author of The Art of Money: A Life-Changing Guide to Financial Happiness, published by Parallax Press.
LINKS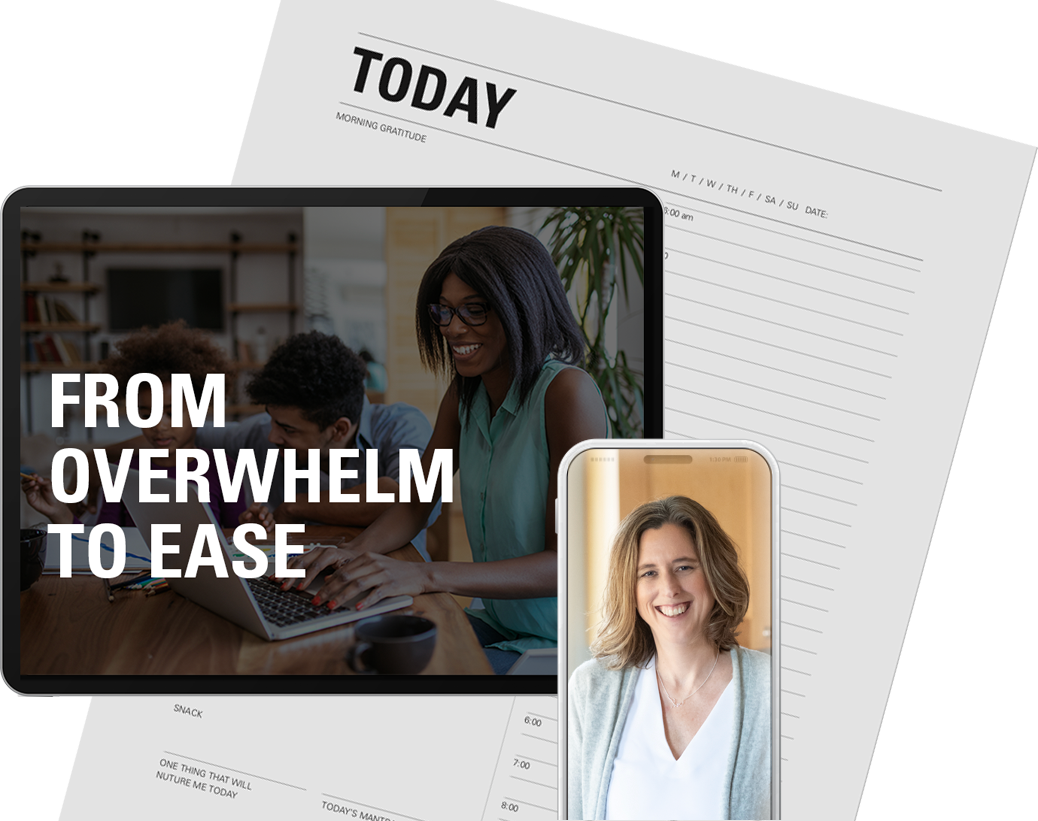 Go from Overwhelm to Ease. Make one simple change and transform overwhelm into something far more productive and valuable.
Doable Changes from this episode:
DO A BODY CHECK IN.

Check in on a few levels. On a physical level, what are you noticing? On a sensation level, what are you noticing? On an emotional level, what are the emotions that are present? On a breathing level, how deep, how shallow, where in your body? This only takes a minute. Try it anytime you are interacting with money this week, like when you have money conversations with your spouse, when you are looking at your  balances or paying your bills, when you're at about to purchase something.

PLAN A MONEY DATE.

Start with 20 minutes with your partner. You each get 10 minutes to talk and 10 minutes to listen deeply. Share your money stories. To do this, answer questions like: What is your mother's relationship with money? How is yours the same, or different? What is your father's relationship with money? How is yours the same, or different? How did your ethnicity, religion, or spirituality impact your relationship with money? What was your money role in the family, especially if you have siblings? (spender, saver, combo, etc.)

IDENTIFY YOUR VALUES.

Bari talks a lot about identifying your values and mapping your money around that. Start by noticing what's important to you and the spending you do related to that. Ask your partner to share their values and how they want to spend. You will likely be very different, but understanding the other person's values can start to smooth out tension around spending.