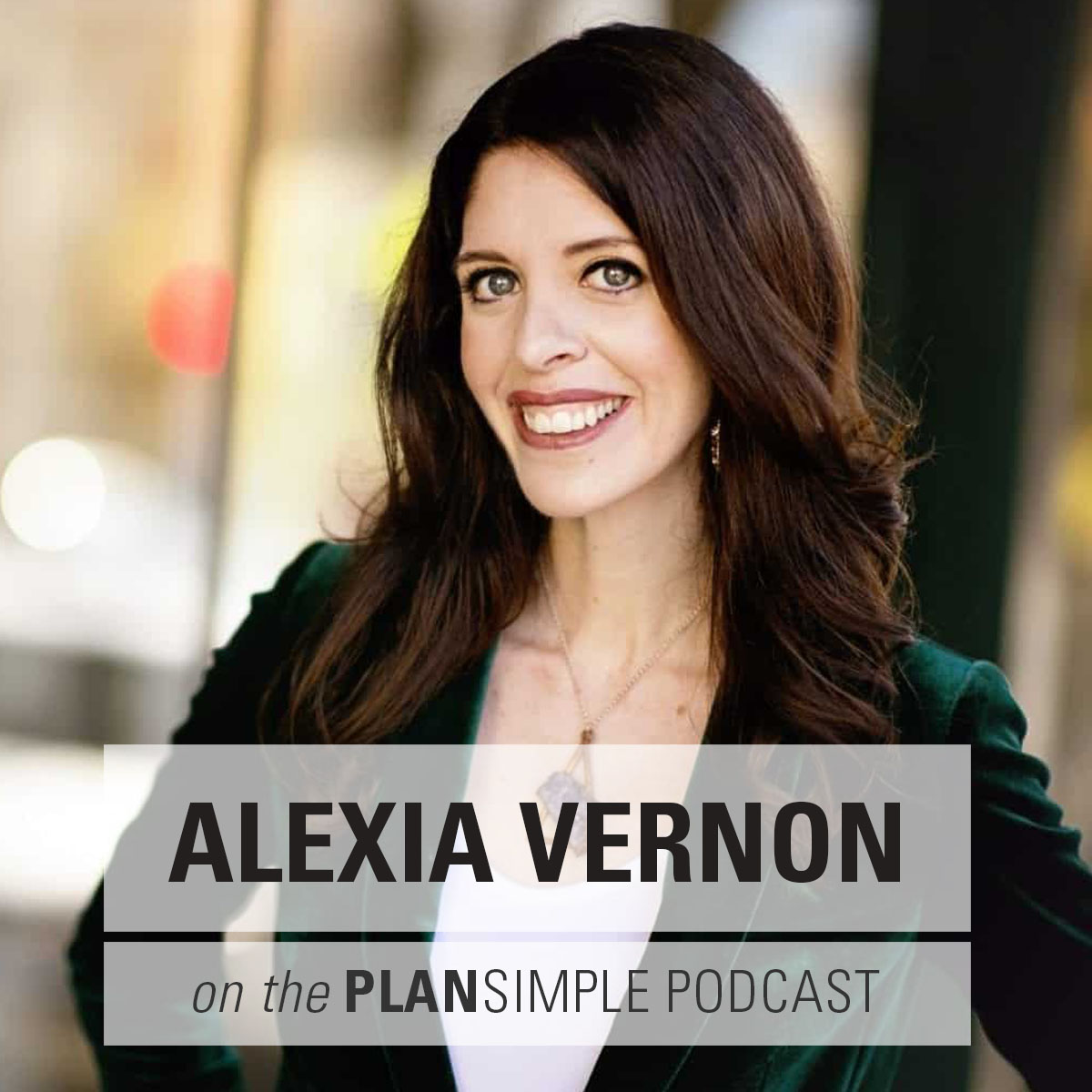 It is that ability to say the things you want to say out loud that allows you to show up and ultimately make an impact.
- Alexia Vernon
Speak Up with Alexia Vernon
Do you speak up for yourself? For issues that matter to you?  I'm talking with Alexia Vernon, a speaking coach, and we've talked before, but this conversation is a little different. We're talking about being able to walk into any conversation and unapologetically speak up for yourself and any ideas or issues that matter to you.
One thing I've noticed is that sometimes this ability seems selective. We can advocate for our kids, but struggle to advocate for ourselves at work. Or you can speak up for your business, but feel like you've lost your voice in your marriage. We talk about the why behind this and how to find your voice in any situation.
We talk about layers to address: stories about speaking up and how they feel in your body, messaging and practicing what you're going to say, presence or using our bodies, and calling people to action.
We talk about: 
The difference between ruminating and practicing what you will say

The missing piece when you have a conversation but nothing changes

Asking yourself where you are feeling constriction when you want to speak up and using breathing or visualization to bring a sense of safety and release to help open those spaces

Using pleasure points instead of pain points to move people to action (in business and personal situations)

Setting boundaries clearly and having a shared vocabulary when working with a team or clients

Not waiting until the top emotion is anger or resentment to have a conversation
BIO
Alexia Vernon is a sought-after advisor to executives, senior leadership teams, entrepreneurs, coaches, and consultants who want to speak with an unshakeable presence, sell their ideas, navigate daring conversations, develop high performing teams, advance their thought leadership, and make a lasting positive social impact. Alexia has supported thousands of leaders and speakers through her Step into Your Moxie® corporate offerings, online training, live events, mastermind, and certification programs.
LINKS
https://stepintoyourmoxie.com/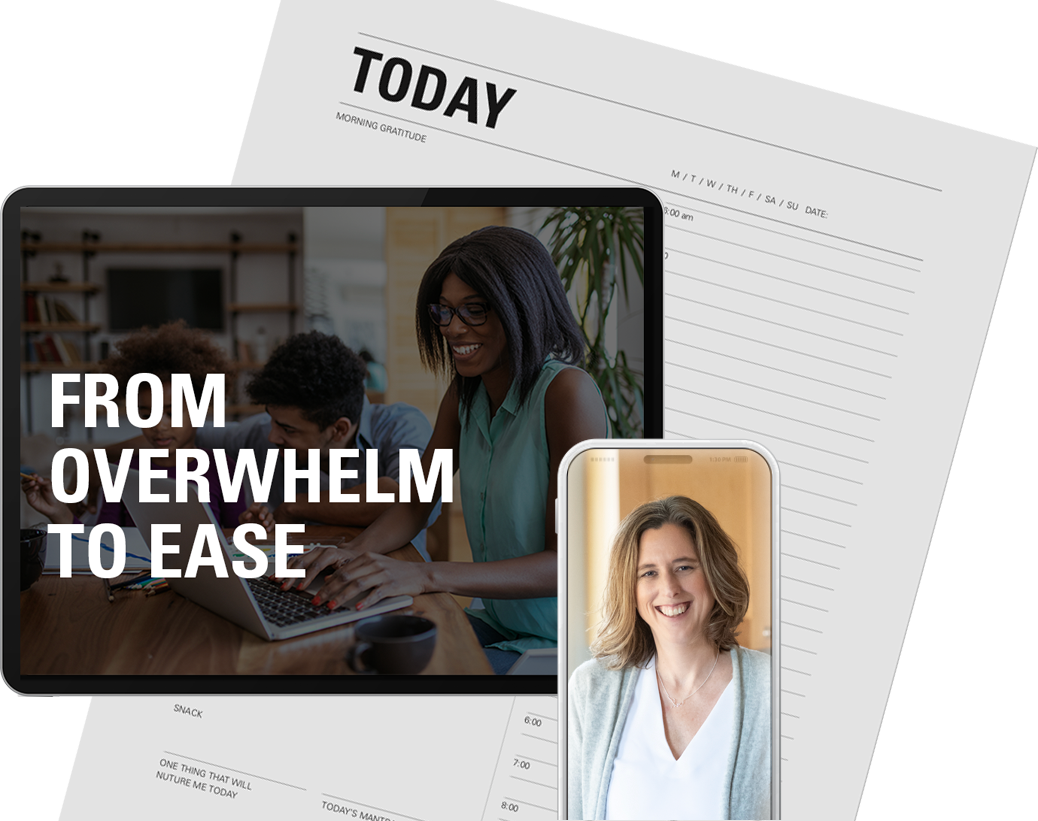 Go from Overwhelm to Ease. Make one simple change and transform overwhelm into something far more productive and valuable.
Doable Changes from this episode:
NOTICE CONSTRICTION.

When you feel yourself struggle to speak up, try to notice where in your body you feel it. Is it in your knees, your thighs, your belly, your throat? Start by noticing. Then see if you can release using breathing or meditation.

PRACTICE WHAT YOU WANT TO SAY.

When we are passionate about something, we think we'll be able to just riff off the top of our heads and say the important things that move people to action. But without practice, we often miss the mark. You don't have to write out and memorize a speech, but think through what you want to say. Practice saying it.

CENTER THE OTHER PERSON.

Think about what you want from the conversation: what change do you want, what do you want the other person to do? What do they need? What is their motivator? Can you lead with that?