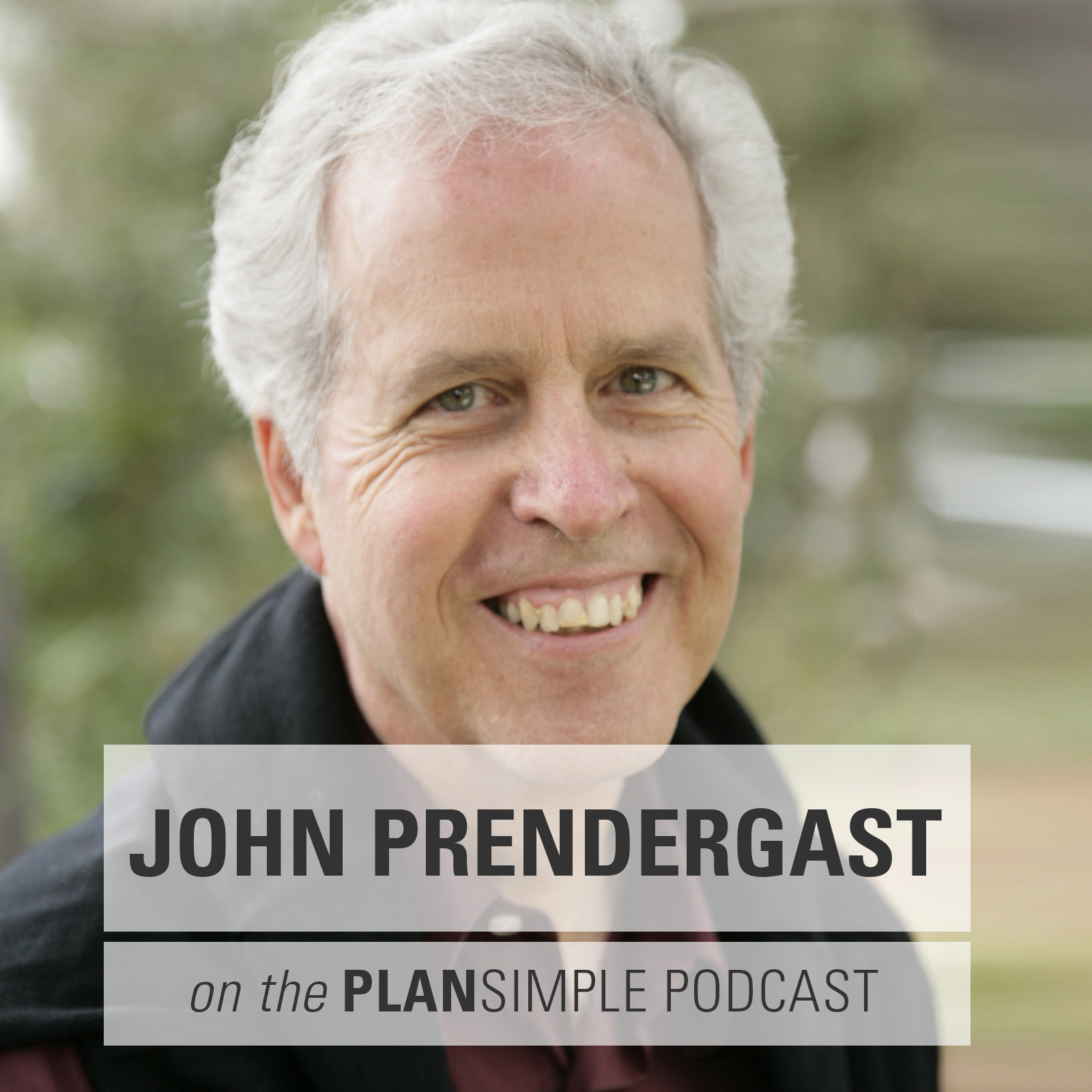 As the heart awakens, we feel more and more grateful for no reason.
- John Prendergast
Space for Spirituality with John Pendergast
On this episode of the Plan Simple Meals Podcast, I'm really excited to talk with John Prendergast about making space for spirituality. I met John at a retreat in 2018 and so many of his teachings connect with things we end up talking about here on the podcast.  
One of the most important aspects for me was quieting your mind. When John said, "Let's just sit" it sounded so much easier than trying to meditate. If you are raising kids and dealing with how you were brought up and everything you have to do and all the world around you moving so fast, there's so much coming at you that it's really hard to hear the voice inside you. But, as John says, if we get quiet, we can start attuning to our inner knowing.
We talk about the difference between thinking and awareness. John explains, "The thinking mind, the ordinary thinking mind, is really helpful in terms of practical problem solving but, it's not very helpful in terms of actually recognizing what I would call our "true nature." Getting out of the thinking mind helps us realize that.
We talk about:
How disconnecting from our thoughts brings relaxation and attention can then drop down much more easily into the body.

Dealing with situations with our kids by getting quieter within ourselves and tapping into our inner wisdom

This process not being selfish because it's about self-indulgence, but actually it's about true self intimacy.

Using small breaks in your day to tune into yourself instead of looking at your phone or listening to the radio

Recognizing our core limiting beliefs and then getting quiet and going to the heart, not the mind, for an answer and transformation

How awareness can help us work through unfinished "stuff" in our lives—we need to notice where we feel it in our bodies and the stories we tell about it and finding the very core of it

The power of gratitude practice and even deeper gratitude we're alive and that we're awake and that there is an extraordinary mystery of human life that's unfolding
John shares this practice:
Take a little time out of your routine, say 10 or 15 minutes in the morning, before the day begins, to quietly sit in a comfortable place where you're not going to be interrupted.

Sit upright, comfortably.

Close your eyes or have them partially open.

Take a few deep breaths and just feel yourself held by whatever it is you're sitting upon.

Know that there's no problem that you have to solve in the moment.

Shift your attention down to the heart area or the belly. Use your breath to anchor your attention.

Thoughts about what you need to do or plans for the day may arise. Just let them fall away.

Begin to simply open to the silent, open sense of awareness. Let it deepen.
Attuning with the quietness can affect your whole day. This practice can take some time to get used to, so give it few weeks for a fair trial.
BIO
John J. Prendergast, Ph.D., is the author of In Touch: How to Tune in to the Inner Guidance of Your Body and Trust Yourself (Sounds True, 2015) and the forthcoming The Deep Heart: Our Portal to Presence (Sounds True, 2019). He is a retired adjunct professor of psychology at the California Institute of Integral Studies in San Francisco and a psychotherapist in private practice. John studied for many years with the European sage Jean Klein as well as with Adyashanti, and he was invited to share the dharma by Dorothy Hunt. www.listeningfromsilence.com
LINKS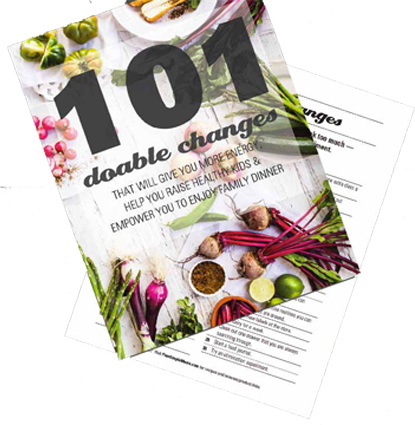 Choose from the changes above or download a list of 101 Doable Changes we made for you.
Doable Changes from this episode:
SIT QUIETLY.

Take about 10–15 minutes daily to sit quietly. Try using the practice that John outlines in the show.. Remember that thoughts will likely come into your head as you settle, but they will fall away. Don't get discouraged; it takes some time to get used to this practice. Just keep showing up.



DIG INTO WHAT DOESN'T GET DONE.

Think about a project you didn't get done that you really meant to do. How do you feel about that—and where do you feel it in your body? Get curious about that feeling. Notice any stories you are telling about the project or any core limiting beliefs related to it? Question that belief. Practice discernment—noticing things as they are without judging. Let yourself feel it.

PRACTICE GRATITUDE.

Write down something you are grateful for at the beginning and end of each day. Take a moment to be grateful for just being.