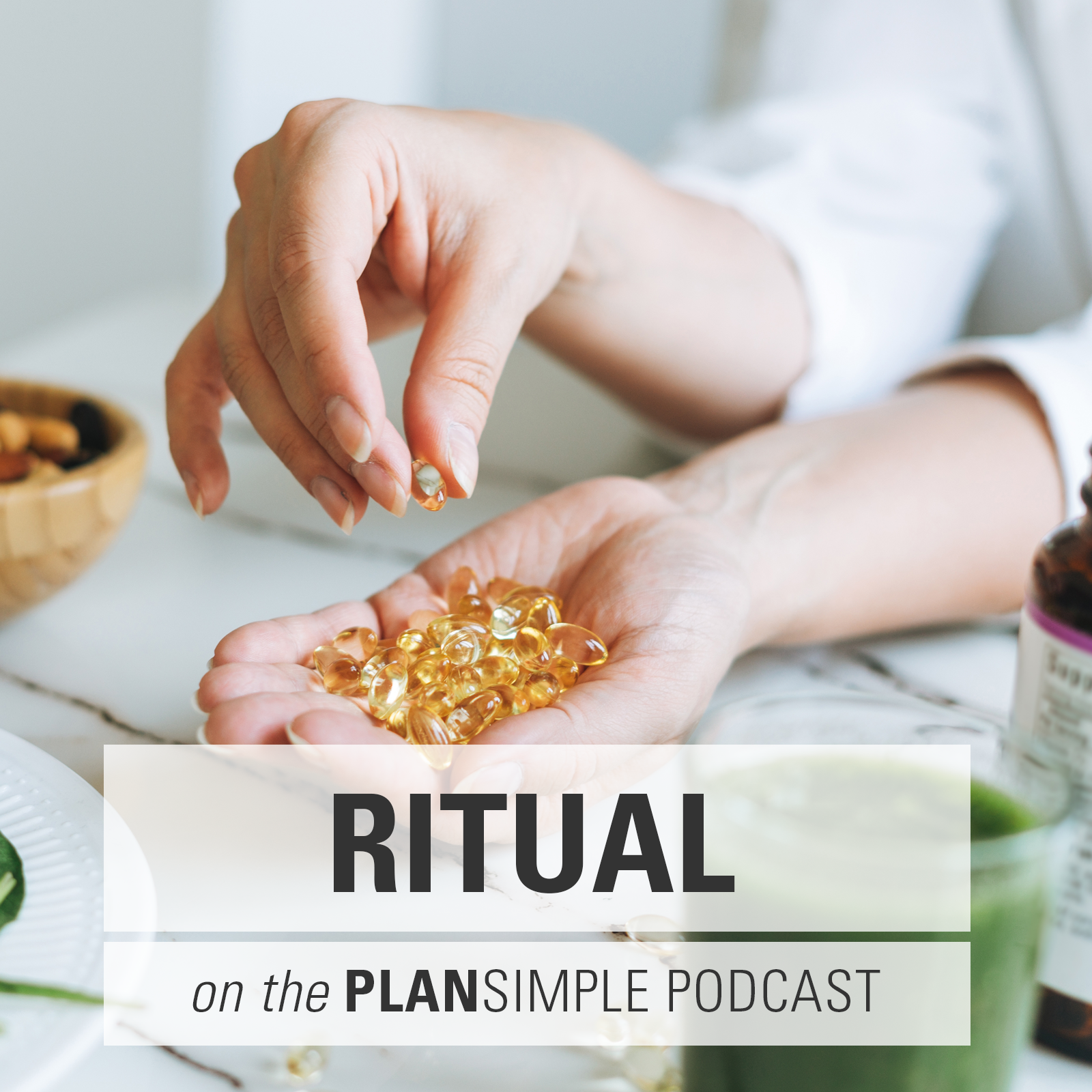 "If your culture or tradition doesn't have the specific ritual you are craving, then you are absolutely permitted to make up a ceremony of your own devising, fixing your own broken-down emotional systems with all the do-it-yourself resourcefulness of a generous plumber/poet."
- Elizabeth Gilbert
What do we mean by ritual? For me ritual is about mindfulness, more pause, and connection. It brings in feelings and boundaries.
Whether you are thinking about the holiday season or starting new things in the new year, rituals can be a new twist to "habits." Some of my own seasonal rituals include how I celebrate Solstice and journaling during the Sacred Nights of winter. Neither of these is a ritual I grew up with. I added them when they were what I needed during the season — and they grew, adapted or deepened over time.
The same is true some of my other most important rituals throughout the year: 
Weekly planning

Family dinner

Morning pages
The key to rituals is to remember they are not to-dos or practices we do out of habit or conditioning. They are actions done with reverence or mindfulness. The same action can be a ritual or a dreaded to-do. In the new year, I want to bring more ritual to my supplement protocol, tidying, and parts of my business. We can bring ritual into all parts of our life.
Here are three ways I'm going to play around with ritual in the new year. Maybe you'd like to try these doable changes too.
HIGHLIGHT RITUALS IN CALENDAR.

Do you color code things in your calendar? Try using a specific color for anything you want to make more of a ritual. Let that color remind you to slow down and be mindful around your actions, even if it's something simple like drinking more water.



NAME THINGS ACCORDINGLY.

Ritual is about intention and being mindful, and how something feels can change by the way we approach it. What we call something reflects our approach. Can you see the difference between Carpool and Connect with Kids listed on your planner? Choose something you want to have more of a ritual around. Rename it based on your feeling or intention around it.



CREATE REMINDERS OR CONTAINERS.

Rituals shouldn't feel hard. Sometimes we just need a container or a reminder to do it. That could look like putting your journal next to your tea mug to remind you to make tea and do morning pages. It could look like a practice you follow to calm and focus yourself before you start work. It could look like a timer set on your phone to see what your body needs in the mid-afternoon. Pick one ritual and one reminder or container you can set around it.
"A ritual is the enactment of a myth. And, by participating in the ritual, you are participating in the myth. And since myth is a projection of the depth of wisdom of the psyche, by participating in a ritual, participating in the myth, you are being, as it were, put in accord with that wisdom, which is the wisdom that is inherent within you anyhow. Your consciousness is being re-minded of the wisdom of your own life. I think ritual is terribly important." ― Joseph Campbell