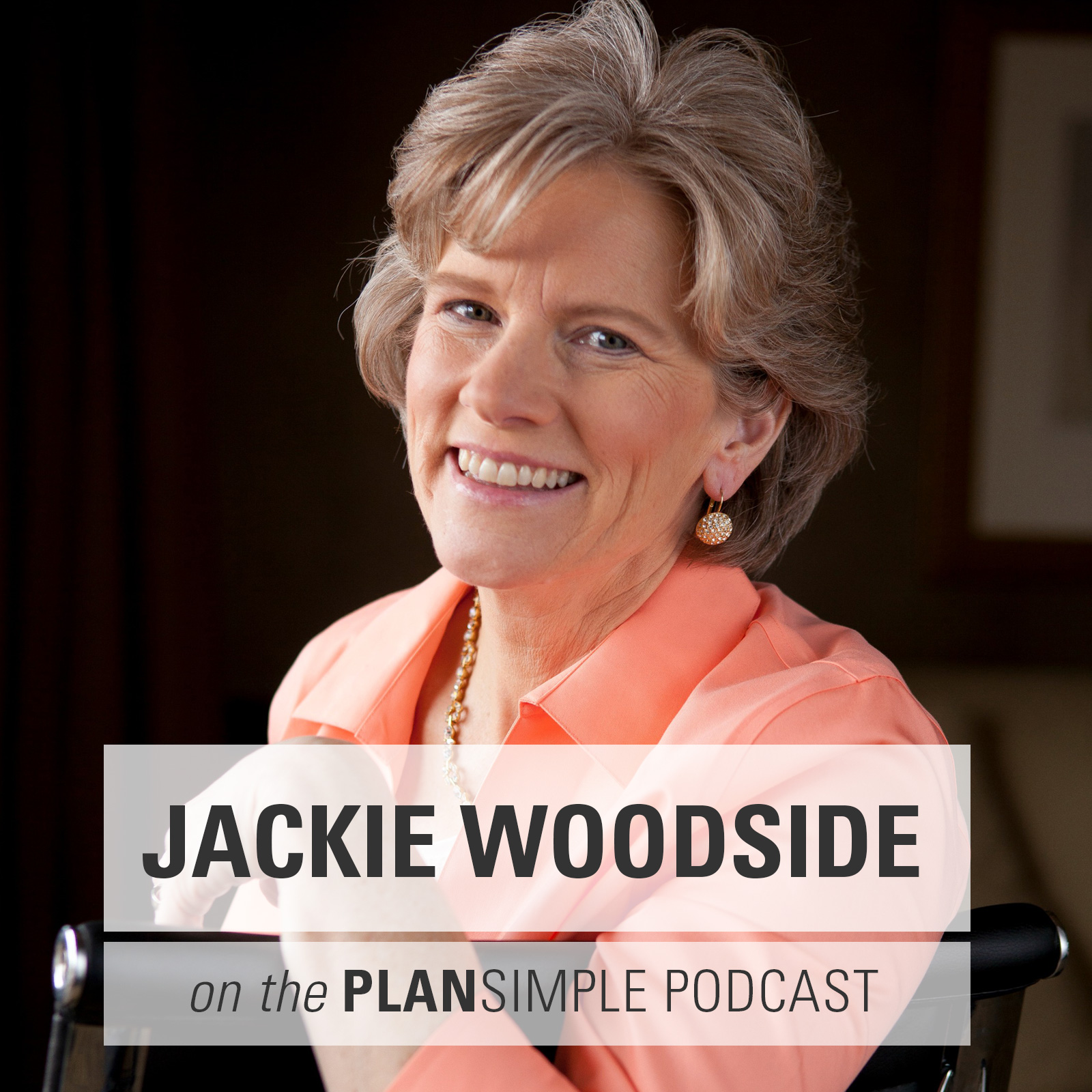 If you're not feeling good in some way with the life that you designed, it's time to step back to look and redesigning it.
- Jackie Woodside
Redesign with Jackie Woodside
On this episode of the Plan Simple Meals Podcast, I'm really excited to talk with Jackie Woodside, an author, speaker, professional development trainer and coach with years of experience as a therapist.
We start out talking about to-do lists. Jackie teaches to-do lists are a setup for failure. If you're addicted to your to do list like a lot of people I know, that may sound crazy. But here's the problem: the to-dos are never tied to a time when they will get done and so often we underestimate how long things will take.
Jackie suggests taking 10–15 minutes to debrief and write down all the things you have to do that day. Then put it on your planner—when will you do it? This is where you realize you can't actually do all of these things. The overwhelm and stress we feel comes from not being able to do all of the things we think we can/need to do.
We talk about:
Getting real about what you can actually do and saying no to things you can't do

Not making automatic default choices because it's what everybody else is doing

Getting super clear on your core values and scheduling your life based on all your core values (Jackie even color codes her schedule)

Full life integration vs. work-life balance

Doing a "daily debrief" where you go back through your schedule and move anything that you didn't complete to another time slot in the week

How our belief that we don't have enough time or money keep us stuck in not having time money—and how starting with possibility or yes opens things up

Creating a transformational, strategic life design.
BIO
Jackie Woodside, CPC, LICSW is a best-selling author, TEDx speaker, radio and television personality and seminar leader who is passionate about the expanding the edge of human potential. Jackie provides custom training programs, workshops and keynote speeches for businesses, government and non-profit organizations, spiritual centers and national organizations around the country.
LINKS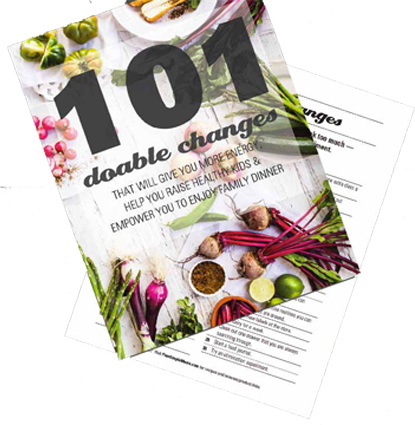 Choose from the changes above or download a list of 101 Doable Changes we made for you.
Doable Changes from this episode:
PLAN WHEN YOU WILL DO THINGS.

Instead of a to do list that is really a brain dump of all the things you think you need to do, make an intentional list. Take 10 minutes to jot down all the things you can think of. But then get really realistic about how long things take and what fits into your schedule. You will have to say no to some things.

THINK POSITIVE.

Next time you find yourself saying, "I don't have time" or "I can't afford to do that," pause and rethink. Tell yourself, "I do have time" or "Yes, I'm going to do that class I'm super excited about" or "Yes, we're going to get out dream house" — even if you don't know how yet. Start by believing in the possibility.

DEBRIEF AT THE END OF THE DAY.

Even if you get really good about being realistic with your time, things will come up that derail your plan. Debrief at the end of the day to see what didn't happen and move those things foward to another day that week.