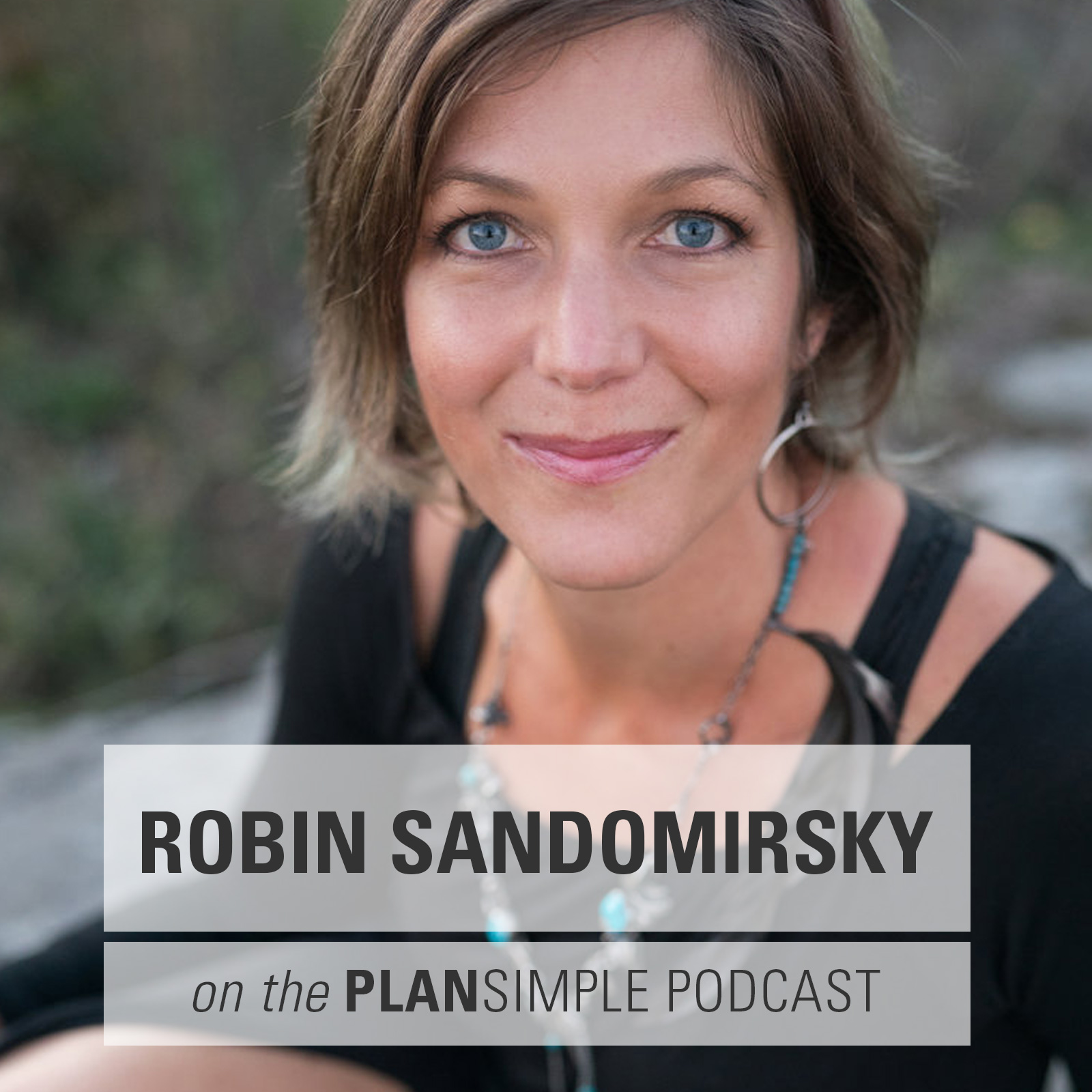 I'm not interested in the sort of practices that serves as an escape from life or my humanity. I want to deepen into connection with my life and my humanity.
- Robin Sandomirsky
Practicing Awareness with Robin Sandomirsky
On this episode of the Plan Simple Podcast, I'm really excited to talk with Robin Sandomirsky, who I find guru-esque, and she's taught me to be present. I've learned so many tools from her and as we tap into our OM, I think she can help us in so many ways.
We start out talking about what a spiritual practice even means … or if that's the best way to say it. Robin likes the term awareness practice or simply being. Because both of these things can feel hard when you are a busy being a mom and working or running a business, we dig a little deeper into that this looks like. Robin finds ways to invite ourselves to land fully in our body and in the "now." One of her tools is her Souls of the Feet meditation (free on her website) that we have linked up below.
This is one of many awareness shifting practices. Practices are something we protect, something we aim to do regularly. A daily practice can be life changing but, but it is also a commitment and can feel daunting. Anything between a minute and an hour a day could be a daily practice, and you can always start small and build.
We talk about:
Getting out of our thoughts and how that can transform a day (or even your life)
The difference between ceremony, practice, and glimpse
Looking at practice as building a new skill
How so much tension we're experiencing is our not being okay with what's going on, and learning to put down judgment and simply acknowledging how you feel
Recognizing the story we tell ourselves in challenging situations (Robin shares a professional and a personal story about that)
Getting a teacher to teach you tools, give you resources, and help you develop a practice
BIO
Robin Sandomirsky's mission is clear: to discover the most awake and compassionate expression of herself, and to support any other living beings who are interested in doing the same. She is a guide, collaborator, teacher and guru whose spiritual and intuitive and practical and magical work allows her to directly access the inner workings of her clients, in a way that gives them true inner peace and freedom, is life altering for those who get to work with her. She works 1 on 1 and with groups. She is also a single mom to a 13-year-old son and almost 11-year-old daughter.
LINKS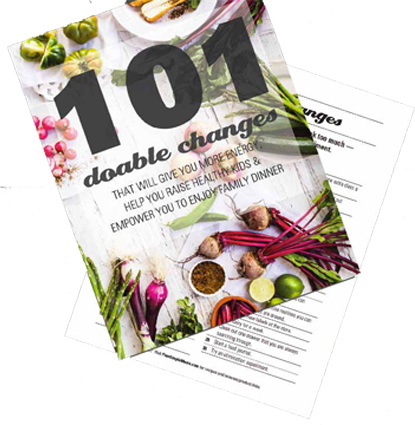 Choose from the changes above or download a list of 101 Doable Changes we made for you.
Doable Changes from this episode:
UNHOOK FROM THOUGHT. One of the practices Robin suggests is unhooking from thought and dropping your awareness into your feet. Get the free download from her site and try this practice. This practice just takes a few minutes. Try it, then repeat throughout your day.
PRACTICE DEEP BELLY BREATH. Pause and gently fill your low belly and then empty it fully and completely. Focus on that area of the body dropping your awareness down there. Take a few deep belly breaths, allowing yourself to focus on the breath and sensation in the body. Repeat throughout the day.
USE YOUR SENSES TO HELP YOU UNHOOK FROM THOUGHT. Taking a minute to unhook from thought is a way to shift something in your day. You could use smell or another sense. Spray yourself with an aura mist, choose an essential oil for your diffuser, let a small square of infused chocolate melt in your mouth. Let this shift a moment in your day and see what comes of it.