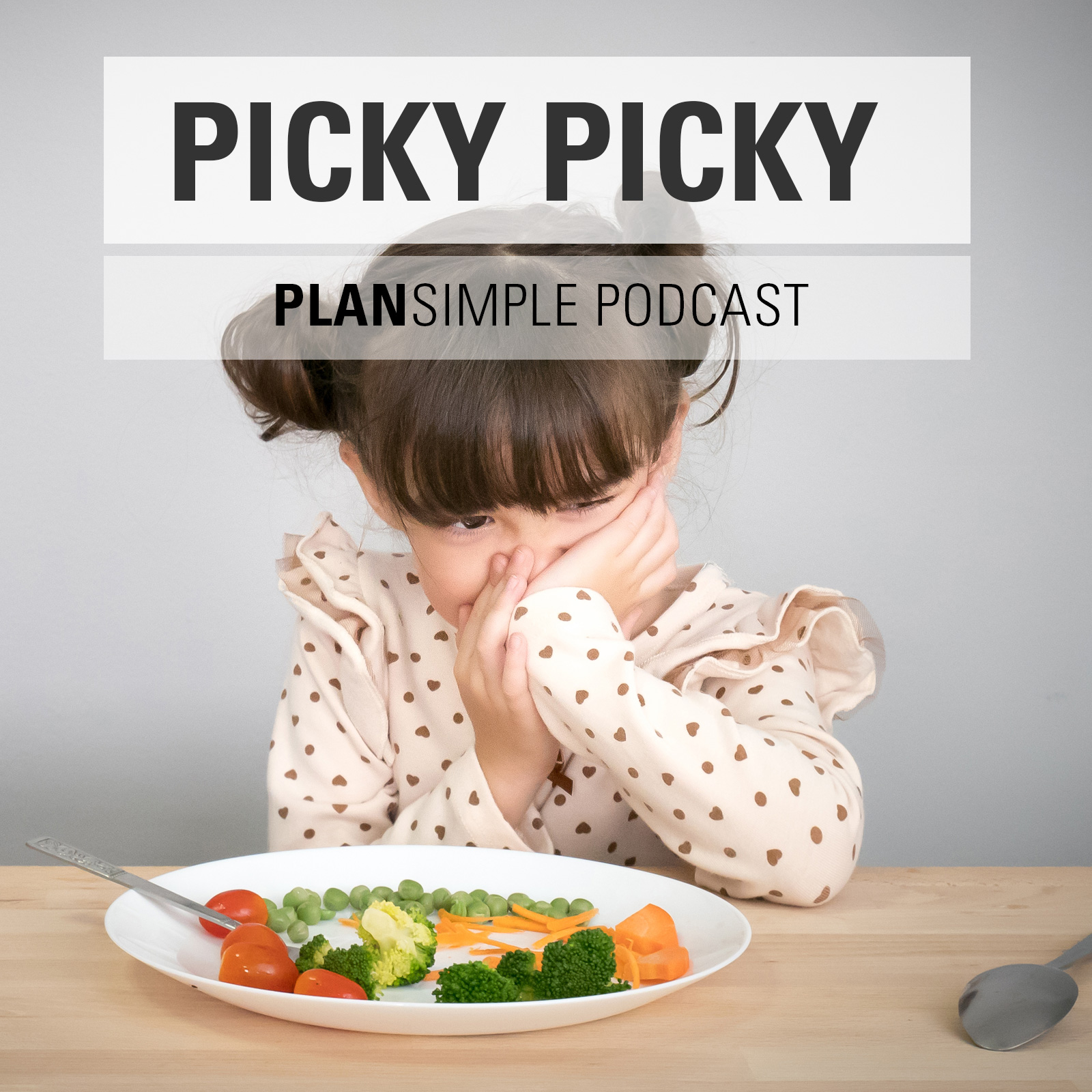 A goal without a plan is just a wish.
- Antoine de Saint-Exupéry
In this episode we consider a planning tool that will help you move a picky eater to a more adventurous one.
This job is very often helped by the other tools we are covering: having your family brand, doing a shred to know what foods are really important to promote in your house, and meal planning so you show up to meals with the right energy.
But with the foundational tools in place, there may be some work we need to do as parents to move our kids in the direction of healthy choices. I might think about this like reading Hop on Pop vs. reading Harry Potter. We all know there are lots of steps between the two. Yet, very often as parents we do not acknowledge the taste difference between a sweet potato and an Indian veggie stew.. Sometimes our kids need us to take them on a journey!
With dinner, we will consider different strategies for how to move a picky eater, or simply a child who has not yet been convinced about healthy food, forward.
Step 1: Know where you are. Don't try to go from 0 to 100. Be OK with today and know that eating well is a process, much like learning to read, that your child will get with time and practice.
Step 2: Start with what your children like. Build meals based on food they already like, at first. If your son likes carrots, make a new dish with carrots. If your daughter likes pasta or pizza, start playing with adding more veggies, and making the processed parts from scratch.
Step 3: Observe. You want to commit to moving forward but not too fast. Sometimes "picky"  does not have to do with the food but the situation. Other times it may be about texture and size of a vegetable. This may differ from child to child. Take time to notice without judgment.
Step 4: Have a plan. Know that you may have to reintroduce one food 7 times. Charting your progress in writing is pretty helpful, so you know you are getting closer to 7 times. I find people who set out to try 7 times find success much faster.
Step 5: Have a partner. Tell your spouse, your mom, or a friend about your experiments. Sometimes it is nice to do this with a group of moms. Make sure you have a tribe who has your back. Feel free to join our group at HealthyMomsMeetup.com if you want me and an amazing group of moms as your partners!
Step 6: Rinse and Repeat. This process will feel different with each new food and at the various stages of each child. Get in the habit of doing this a few times in a row until making new things becomes second nature for you, and trying new things, becomes second nature for your child.
Step 7: Celebrate. Please don't praise your kids for eating. Do pat yourself on the back when meals go well, and simply say, "what a great meal!" As meals become more diverse they will be celebrations in themselves
Doable Changes from this episode:
PICK A FOOD TO WORK ON THIS WEEK AND MAKE A PLAN.

Figure out what you want to tackle. Do you want all your kids to eat soup. Is there one child in particular who will not eat anything green. Write down ways you can make that food, or ways you can move your child forward. Keep the steps small and doable. Commit to when you will do each step. 

WORK ON LOVING A FOOD YOU AVOID.

You will never believe how often I hear parents complain that they don't like something in a similar family to something they cannot believe their kids will not eat. My husband hates mushrooms. My kids will not touch a mushroom. Spend time on loving veggies yourself. Then you will be expecting the same from your kids in a more authentic way. 

SEE IF ANOTHER STRATEGY WORKS WELL FIRST. Try the Post-it Strategy. See if just being more sure of what is for dinner is all your "picky" eater needs to become more adventurous. Commit to a week of post-its, so you start feeling the magic.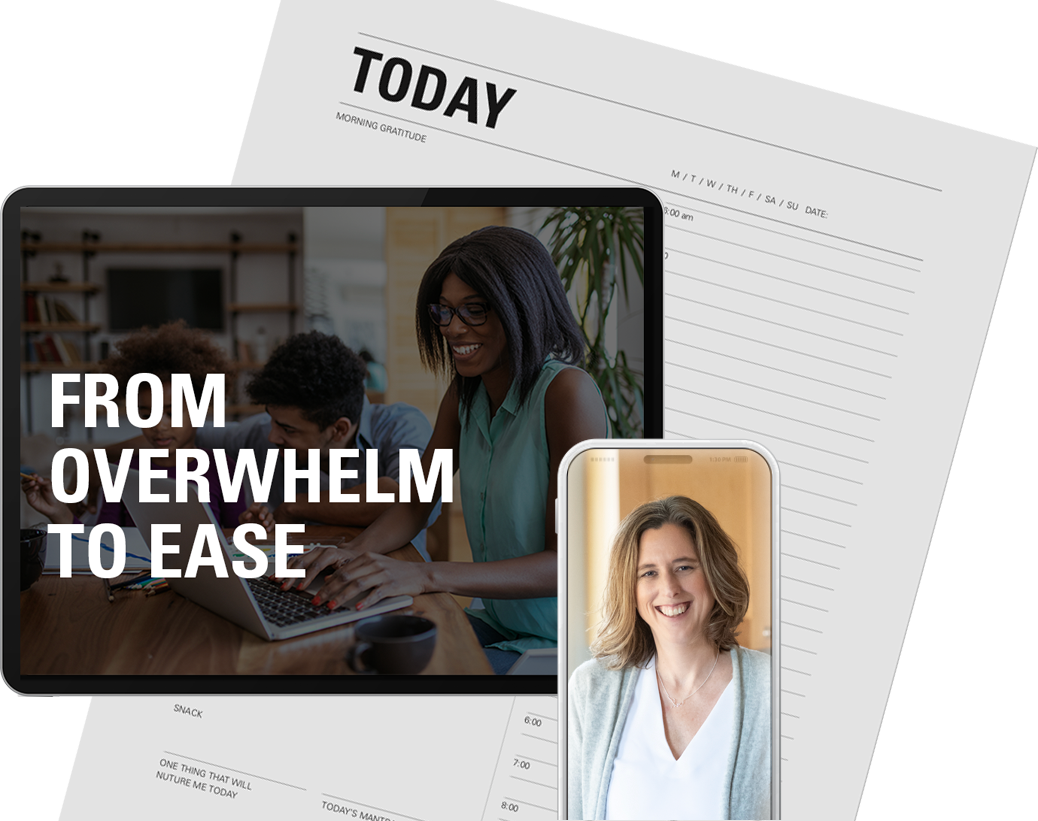 Go from Overwhelm to Ease. Make one simple change and transform overwhelm into something far more productive and valuable.
REALLY getting healthy as a family can be a big lifestyle change. But no matter how insurmountable it may feel, focusing on one doable change at a time can help you take small steps toward your big goal.
A healthy lifestyle is really made of lots of little things that when repeated regularly and added together over time make a huge impact on your life.
Choose one Doable Change every Sunday night — one thing that you are willing to play with for the week. The key is to keep it doable and fun! Write that thing on a sticky note or your phone so you remember it. Then put 3 things on your calendar that support it.
Choose from the changes above or download a list of 101 Doable Changes we made for you.