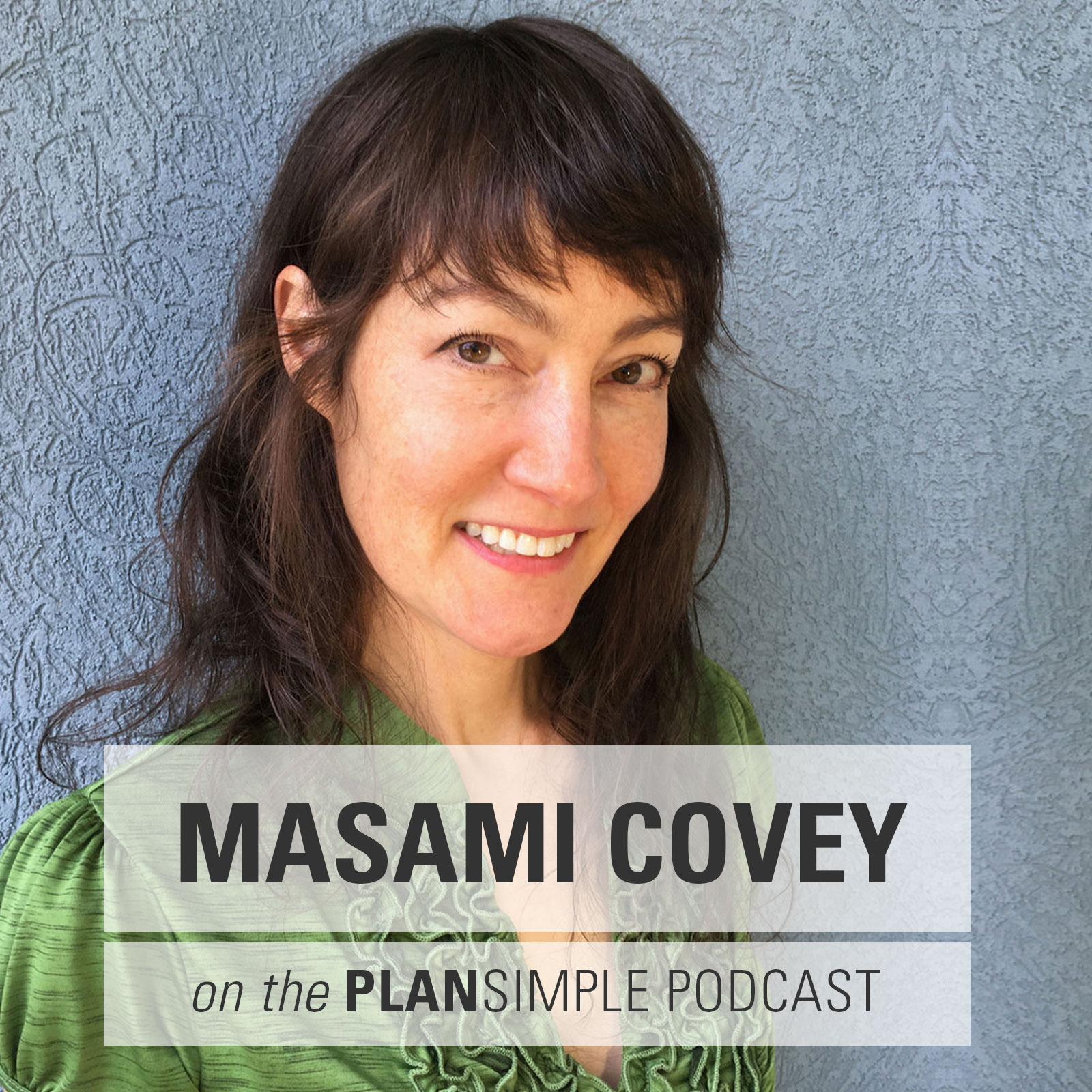 Harvesting some time for silence, harvesting the time of stillness, harvesting the time to just be with the discomfort of not knowing is going to strengthen your muscles to be who you can be.
- Masami Covey
On this episode of the Plan Simple Meals Podcast, I'm really excited to talk with Masami Covey, a health intuitive about getting quiet and why it is so important. Masami brings together East and West, left and right brain, science and spirituality to help people find and create wellness.
Most of us have spent a lot of time and home this year. As we return to some of the things we missed, we may feel "busy" entering back into the equation. It's really easy to get stuck seeking, looking for answers that are actually within you. 
When we take time for silence and stillness and being with the discomfort of not knowing, we strengthen our muscles. A lot of times we resist being in spaces of uncertainty, but if we can use tools like meditation, breathing, and mindfulness to stay in that space, wonderful things can unfold. 
We talk about: 
Listening to our intuitions

Coming back to your breath (you can do this 26,000 times a day)

Listening to our inner voice to figure out what food will really nourish us 

What happens when we don't listen to our gut or our intuition

3-stage test — muscle mind, heart-mind, gut mind to and coming to an agreement

Asking at different chakra levels "Is this good for me now?" — plus Masami's favorite chakra

Setting boundaries from a better feeling place
BIO
Masami Covey is an experienced Health Intuitive, somatic practitioner, Functional Nutritional Therapy Practitioner (FNTP), Yoga Therapist (C-IAYT), Positive Neuroplasticity Practitioner, and applied linguist. Masami believes that we are each our own primary healer.  She offers a dynamic framework for connecting our subtle "body language" with physiology, anatomy, emotion, nutrition, and lifestyle practices. She embraces the power of both scientific knowledge and focused intuition to reveal the interconnection of body, mind, and spirit. Masami was born and raised in Japan in a bi-cultural family, and she draws extensively from her blend of East-meets-West cultural, linguistic, and energy healing experiences. 
LINKS
MENTIONED LINK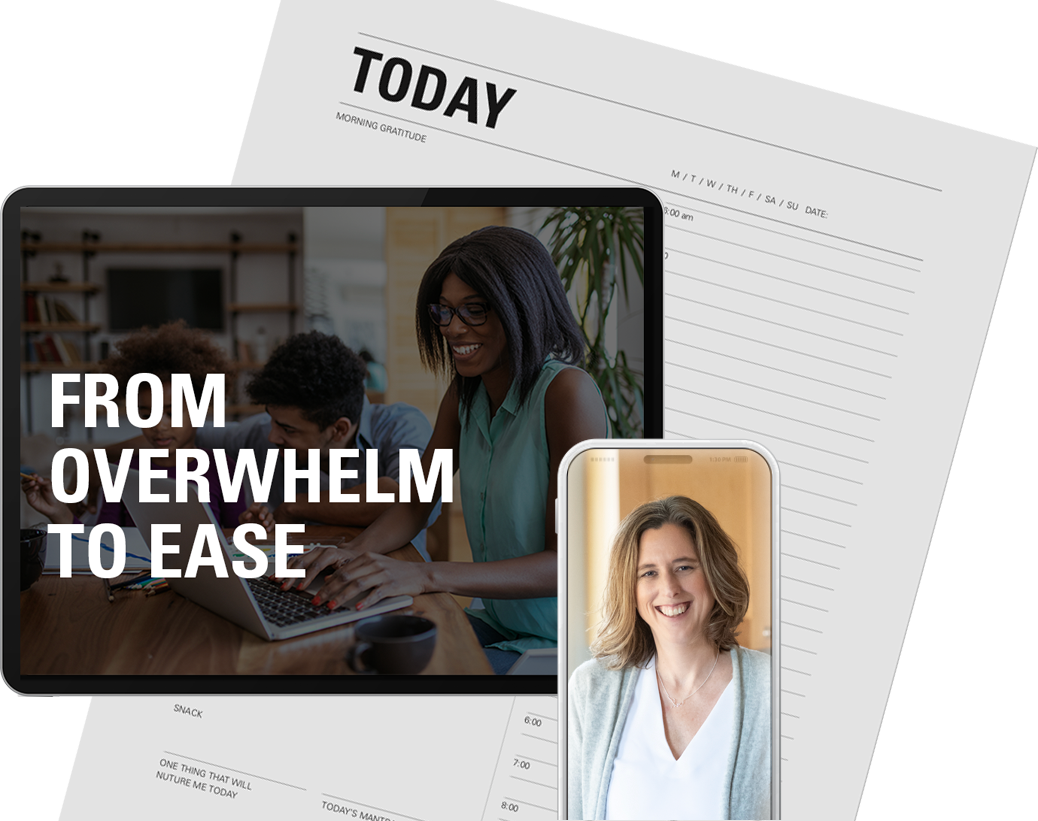 Go from Overwhelm to Ease. Make one simple change and transform overwhelm into something far more productive and valuable.
Doable Changes from this episode:
COME BACK TO YOUR BREATH.

You can come back to your breath 26,000 times a day, not that you have to focus on all of them. But take the opportunity to focus on your breath. Give attention to your exhale, so you aren't taking in more than you release. Focus on five breaths several times throughout the day.

IS THIS GOOD FOR ME NOW?

Close your eyes. Bring something to your head and ask, "Is this good for me now?" focus on the now. Notice what you mind says. Notice if your breath changes. Bring the item lower, near your belly. Ask the same question. Notice if you lean in or away from the object. Let your heart be the referee. Notice the feeling. If you don't feel the answers right away, keep practicing.




Paus

EMPTY OUT FOR INTUITION.

If you are snacking all day, whether on food or information or anything else, you won't be able to hear your intuition. You need to make space to empty out a little. Try making a no snacking zone. That might mean a break from eating or a time when you turn off your phone or put it away, when you walk without listening to a podcast … what would creating quiet and emptying out for intuition look like for you. Remember, these aren't instant fixes. Try it and try it again and see what starts to happen.