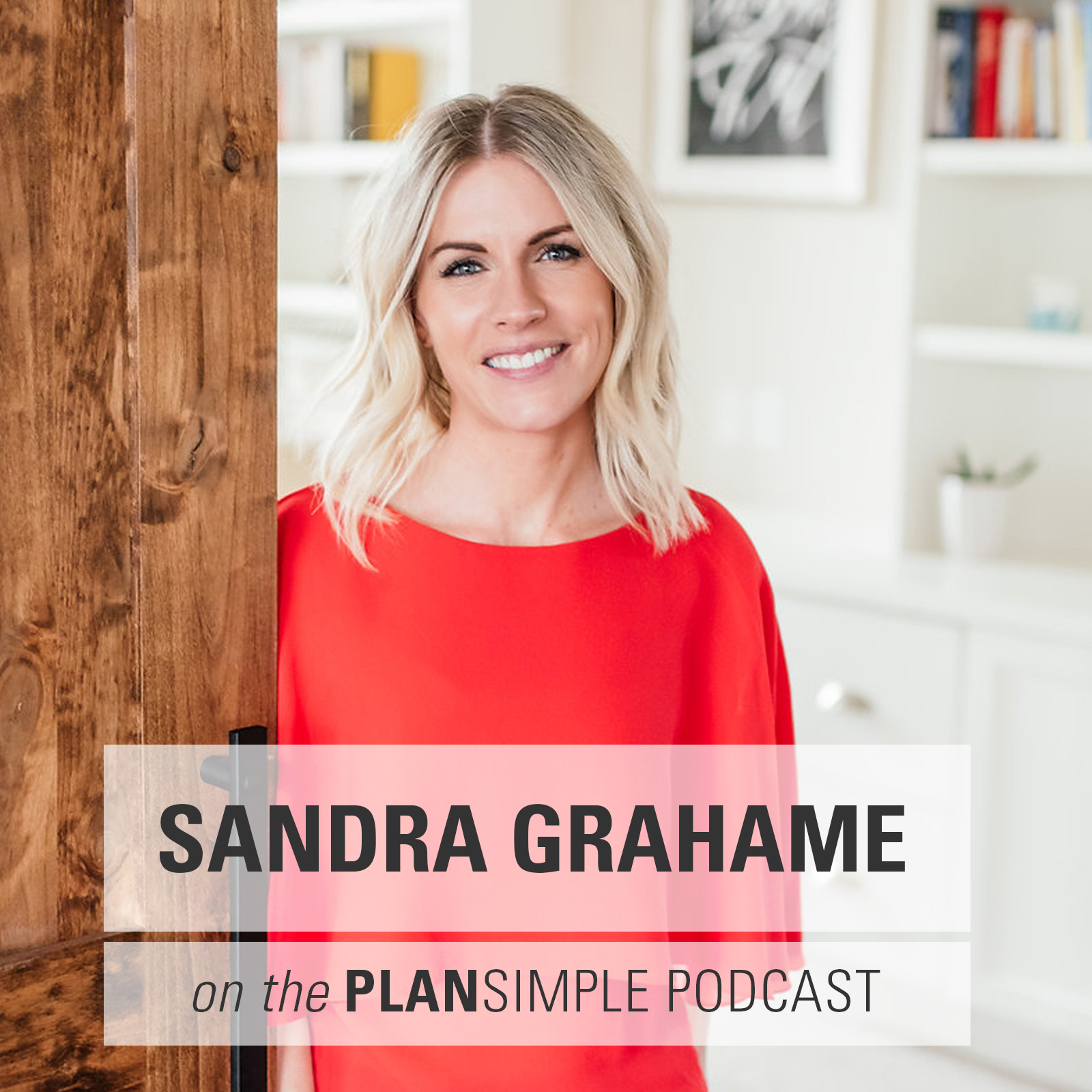 Before you set any financial goal or any goal in your life ... really understand and have a clear picture of what you want your life to look like.
- Sandra Grahame
Motherhood and Money with Sandra Grahame
On this episode of the Plan Simple Meals Podcast, I'm really excited to talk with Sandra Grahame about balancing business and mothering in the summer alongside the bigger topic of women with money. I personally have been working with Sandra because I'm really focused on upgrading my money situation this year.
Summer is fast approaching, so we are diving right into getting into summer mode for your business and with your kids. We talked about getting ahead of things and how different summers can feel different energetically and how to lean into the energy of the season. That means planning ahead. If you want to take your foot off the gas in the summer, you need to ramp up earlier in the year. If you want to be launching in the fall, you need to do some prep work over the summer.
Sandra helps people upgrade their money experience. It started for her with talking with a friend, reading all the books she could, and starting a "club" to deal with debt and other money issues. She points out that it wasn't just about debt, but about the rich life she and her friends wanted to be living … and the payoff when far beyond paying off debt.
We talk about:
Setting a clear picture of what you want your life to look like before you set a goal
Putting money where your heart and dreams are instead of spending impulsively
Thinking aloud with your kids about your thoughts about spending
Developing "spending awareness" (it's not about knowing where every dollar goes)
The importance of an abundance mindset and what an abundant mindset means (it's not 1000 lattes) in business and life
Starting a money group
Looking at summer as an incredibly rich opportunity to kind of have those slow summer days and give yourself some time to plan and think about upgrading how you deal with money, how you look at your business or exploring what that might look like
Being intentional about time in the summer
After being invited on Oprah and co-authoring two books to share her own success story, Sandra has made it her mission to help others discover how inspiring and amazing it is to make your wildest goals happen. She is a mom, wife, entrepreneur, and 100% believes we can all bring our richest goals to life.
LINKS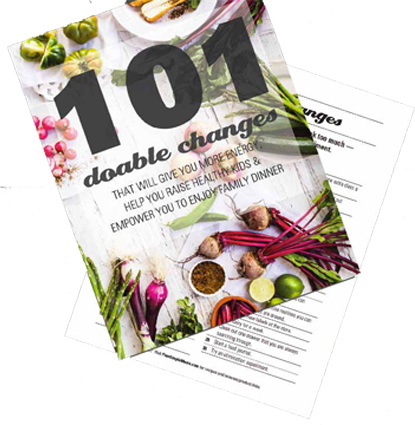 Choose from the changes above or download a list of 101 Doable Changes we made for you.
Doable Changes from this episode:
CREATE A VISION. Before you set a goal, create a vision for the life you want to lead. I often create a ten-year vision. Sondra does a three-year and one-year vision. Either way, take some time to get quiet and really picture the life you want. It doesn't have to make sense or seem possible. You don't have to know how to get there, but getting really clear on what you want helps you start setting goals and making small changes that get you there.
THINK ALOUD ABOUT SPENDING. Talking through your thought process when you are thinking about spending can help you and your kids be more aware of money, spending, and goals. For example, acknowledge something that appeals to you or that you feel pulled to buy. Talk about why you want it, why you need it or not, how it affects your goals.
GAIN SPENDING AWARENESS. Go through your bank account and see where you are spending money. Ask questions like: Does this give me joy? Is there a return on investment for business expenses? Does this move me toward my goal? Is it appropriate given what I've said is important to me? You can do this by yourself or get a friend who wants to work on money to do it with you.