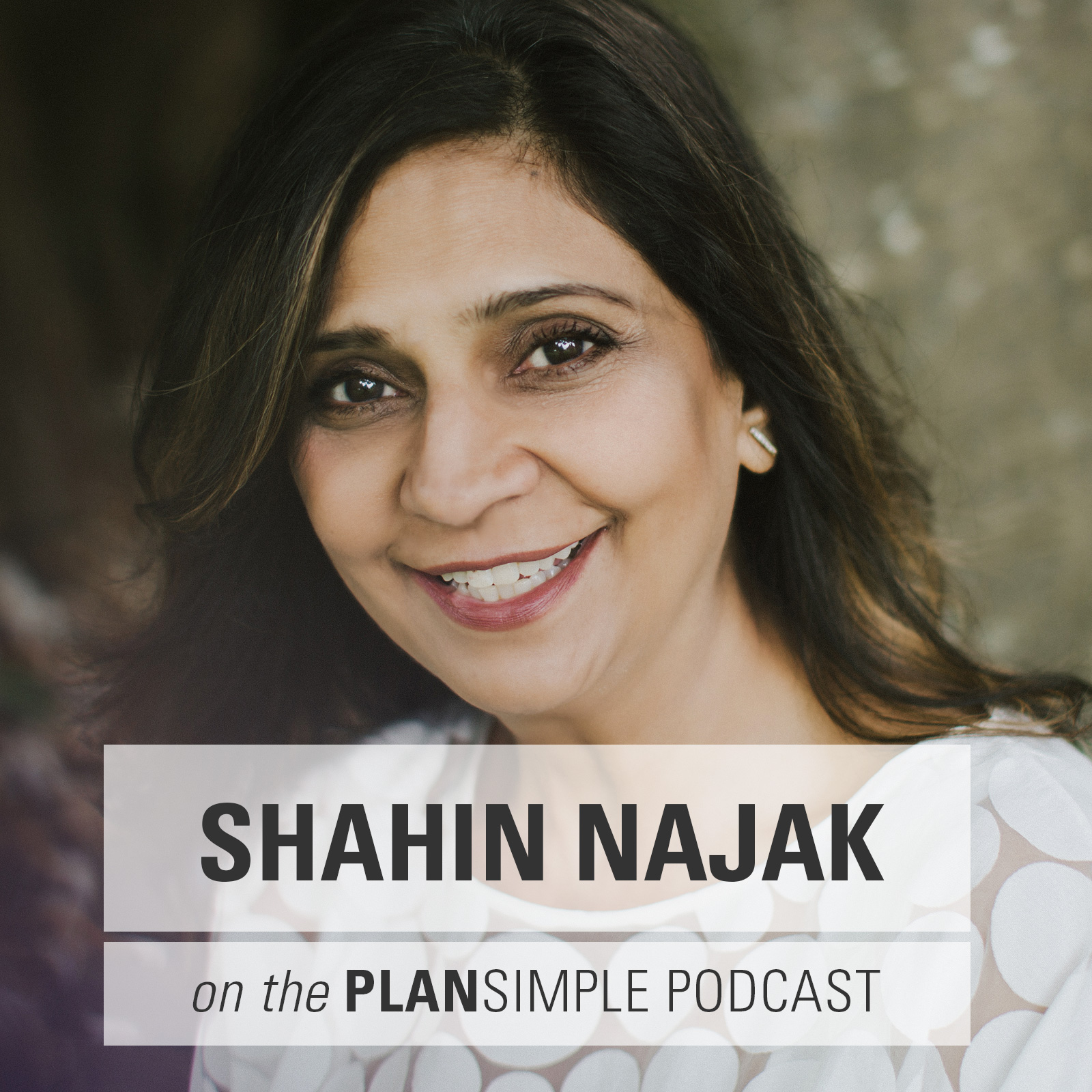 Mindfulness is a very simple practice, but it's not easy. It's taking in what we're doing or feeling at the moment and really going down into our body and asking, 'where am I feeling this?'
- Shahin Najak
Mindfulness Simplified with Shahin Najak
In this episode of the Plan Simple Meals Podcast, I'm really excited to talk with mindfulness and mediation coach Shahin and really get into what mindfulness and mediation mean and why actually tapping into these practices means so much. 
We start by really defining these terms because they have become such buzz words. Mindfulness is an awareness of this moment without judgment. Noticing where you feel things in your body is a piece of it. Both mindfulness and mediation are practices. The more you practice, the more you feel the effects.
So many people I work with set 90-day goals of becoming more mindful of developing a mindful practice, which is wonderful. But these are often the first things dropped. People stop practicing because a kid gets sick or it's stressful about work. We talk about how to make it work—working on other practices before you start meditating. 
We talk about: 
Starting with the question, "How do I want to show up today?"

The peanut butter resource—pause, breathe, respond

Coming to your sense—notice 5 things you see, 4 things you hear, 3 things you feel, 2 things you smell, 1 thing you taste

Mindful journaling about the thoughts that come up during meditation, noticing habitual habits of behavior

Turning a mediation practice into a habit by tying it to something else. 

Using a breath with longer exhalation to help calm fear. 
About Shahin
Shahin Najak is a mindfulness and meditation coach, speaker and educator, based in West Vancouver, BC.  She supports parents and kids with private coaching sessions; teaches workshops at community centers, schools, and speaks at business organizations across Canada. Her work revolves around supporting parents & children, teachers, and other employees working in corporations big and small, in accessing and incorporating Mindfulness strategies in our daily lives as a pathway to create and craft a life of inner peace, love, compassion, and self-acceptance.
Links
Doable Changes from this episode:
KNOW HOW YOU WANT TO SHOW UP.

Ask yourself each morning, How do I want to show up today? Throughout the day as you go about your life, notice if you are showing up the way you wanted to.

PRACTICE THE PEANUT BUTTER RESOURCE.

You can do this wherever you are—at a stoplight, waiting in line when something upsets you. Pause, breathe, respond. What happens if you commit to doing this throughout the day? 

COME TO YOUR SENSES.

When you feel fear or are upset, try coming to your senses. Take the time to come back to your body and notice: 

5 things you see

4 things you hear

3 things you feel

2 things you smell

1 thing you taste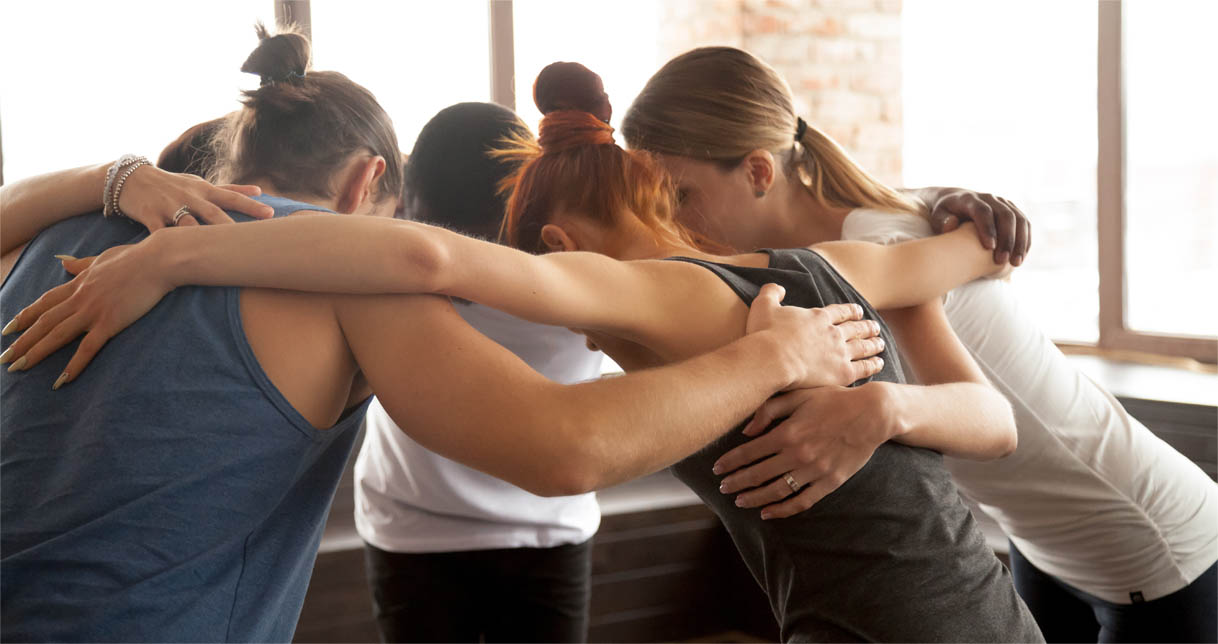 We create shownotes for every episode, so you can easily skim content, get the resources, and download free printables.

I try not to ask for much… but the more reviews we have, the more women can find us on iTunes. We have big goals of reaching one millions moms!!!! And we may even read your review on air…
What other's have said about the Plan Simple Podcast…
"Mia brings together the ideas and people to inspire a more balanced and meaningful life as a mom. She keeps it real and makes me laugh! I listen while I clean, walk, drive and fold laundry. She'd like a wise and caring friend who understands and supports the journey of motherhood. Mia know just what to say so that I feel understood and then provides the nuggets of wisdom with personal stories to reinvigorate my day."
"Each week, I look forward to this podcast. Mia thoughtfully interviews guests who share their tips and tricks for encouraging healthy living for moms and their families. The ideas are not the traditional ones, and I am always in need of new, slightly unconventional ideas."
"I love the simple and practical view that Mia takes on food and life. It encourages me to keep leading a healthy lifestyle that is accessible for any mom!"