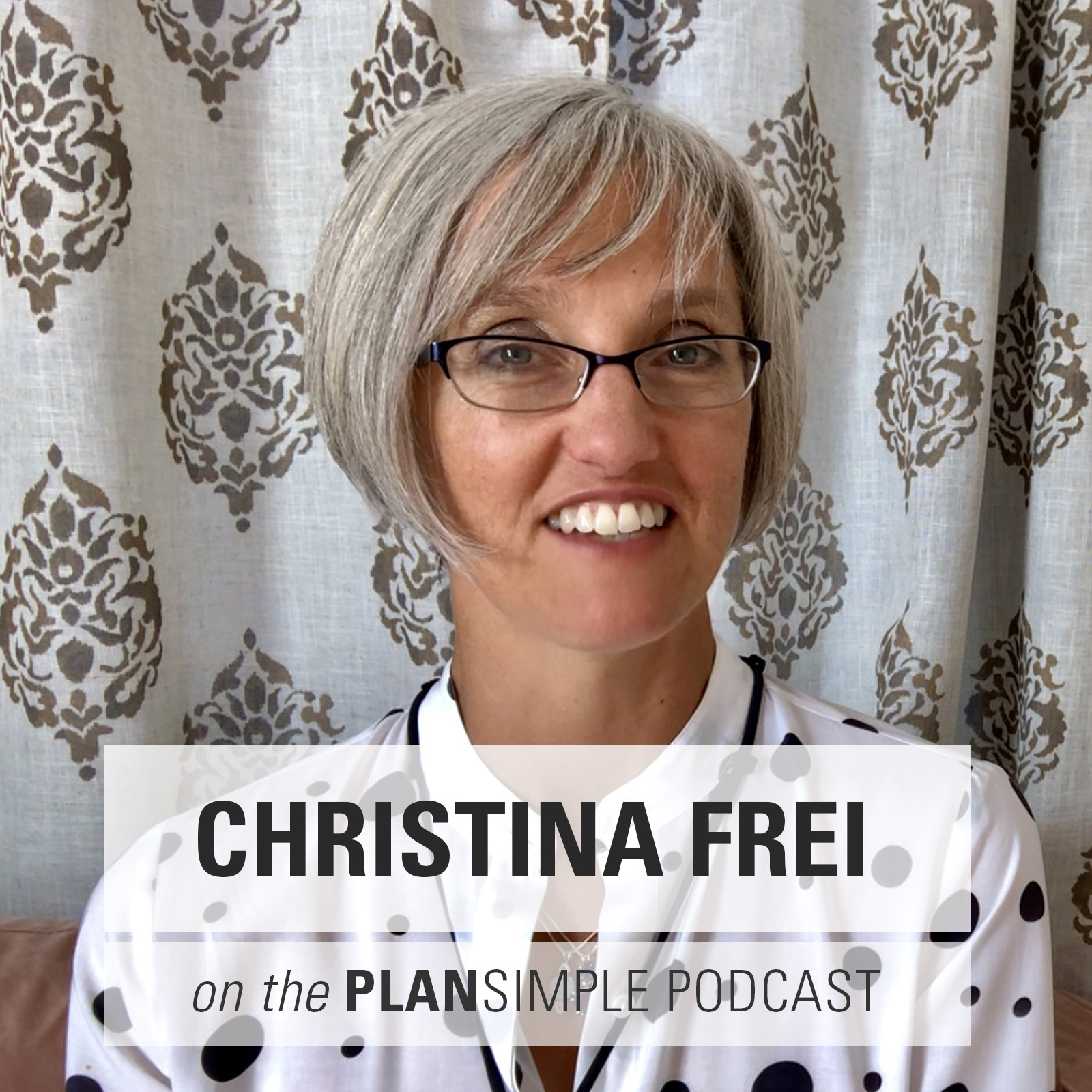 "Every single business owner has the perfect way for them to make a difference in a way that they naturally connect with other humans."
- Christina Frei
Marketing to Connect with Christina Frei
This episode is part of a series for the entrepreneurs in the Plan Simple Community about making the touch points in your business feel easier and more purposeful. I'm super excited to talk to Christina Frei about marketing.
Marketing is something a lot of us don't love (often because of our preconceived notions). Christina says that marketing is really an opportunity for business owners to make a difference in people's lives, so that they make the decision to move forward and work with you. It's a transformative transaction.
It starts with the "inner game" of marketing. Are you ready to go out and change lives? Do you feel unstoppable? Do you know your magnetic way of helping others? And from there you find your innate marketing genius. 
We talk about: 
Having a contribution mindset and a generosity practice

Remembering that fun is part of the equation

Showing up as a compelling leader or expert (wherever you feel good showing up) and how that inspires people and makes them want to work with you

Avoiding marketing resignation

Understanding your own innate marketing archetype and using it to your advantage

What generosity really means (a reminder a lot of women, especially moms, need)
BIO
Christina Frei is a marketing consultant, author, and creator of the Generosity Practice mindset work and the Innate Marketing Genius tools and method. She helps brilliant, mission-based entrepreneurs look smart and get hired. In between, she chases her dog around with a stuffed animal snake, meditates on a pink couch, and obsesses over the perfect cup of green tea, all in a seaside town north of Boston.
LINKS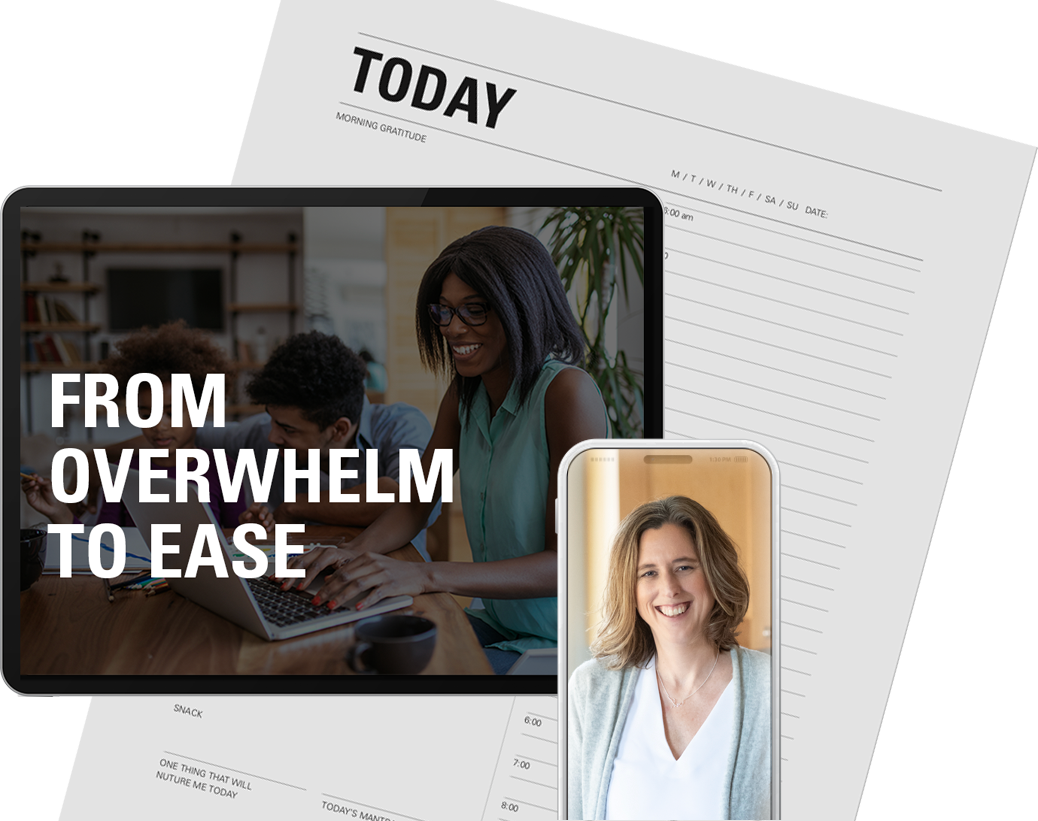 Go from Overwhelm to Ease. Make one simple change and transform overwhelm into something far more productive and valuable.
Doable Changes from this episode:
GET GENEROUS.

Think about a time when you loved giving something to someone and they loved receiving. Think about the energy that flowed out of that experience. What would you feel great giving right now?

GET OUT OF YOUR OWN WAY.

Start noticing how you feel when you send an email or do any other kind of marketing. Are you feeling resigned? Like somebody is going to see your message or respond? How can you change that attitude? Remember major change takes time, but you can assess and switch up your mindset before you hit send.

FIGURE OUT OUR MARKETING ARCHETYPE.

Christina identifies five marketing archetypes: nurturers, adventure guides, door openers, steady presences, and celebrators. Listen to her descriptions in the podcast or take the quiz on her website. What's your type? How can you work with your type instead of with what marketing gurus tell you that you

should

be doing?