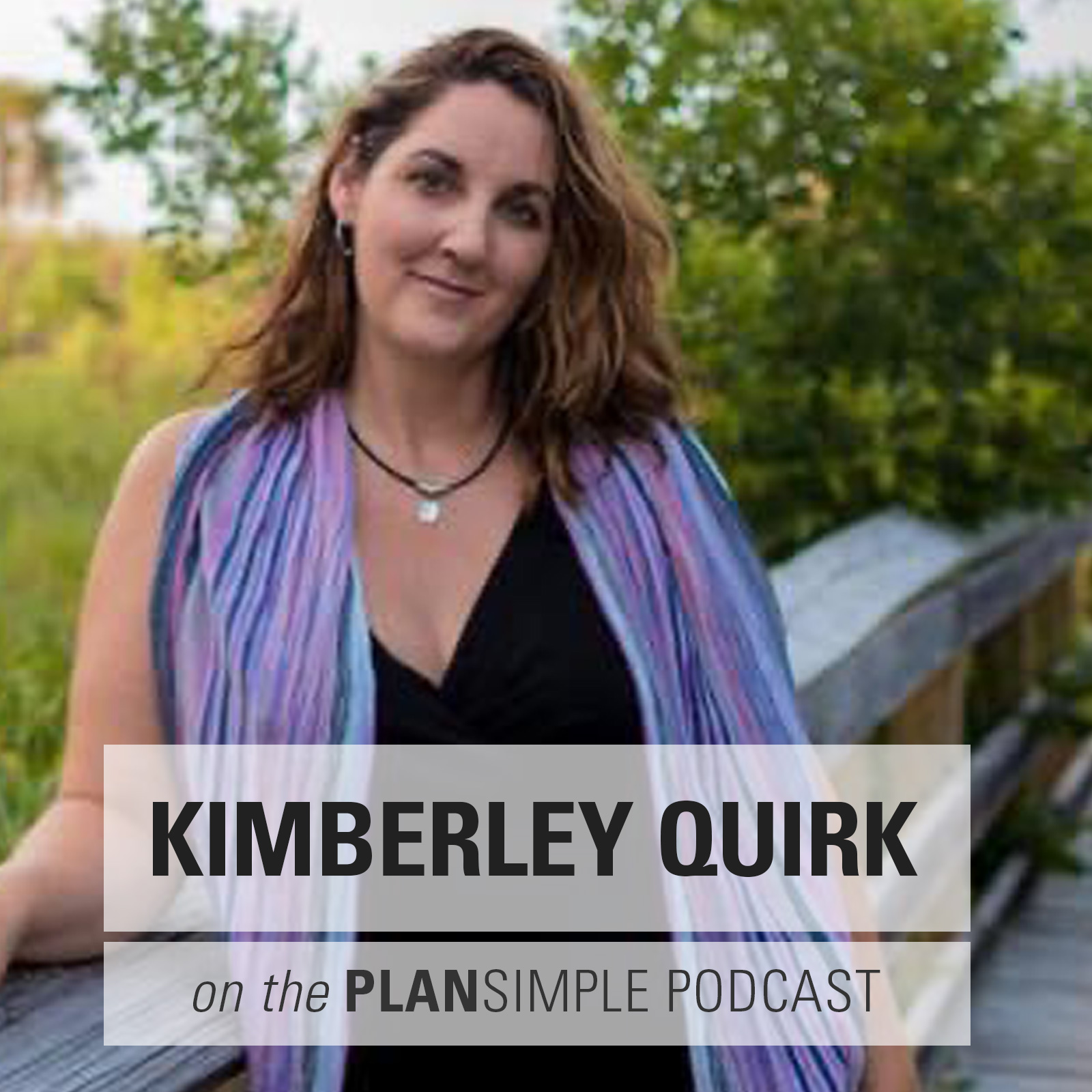 "Find your joy again. It doesn't have to be necessarily what you were doing before."
- Kimberly Quirk
Making Time to Heal with Kimberly Quirk
What happens when you have a chronic illness — and you're an entrepreneur and mom? How do you make it work? Today I'm talking with Kimberly Quirk, FLOW365 member and Live Well Health Founder. Her passion for working with her health coaching clients stems from her own chronic illness.
Listening to your body is important for all of us, but especially so when you are dealing with chronic illness. That can be hard when you are exhausted, taking care of kids, trying to work, and taking care of all the other stuff. But if you don't listen, your body will get louder.
Kimberly shares the progress she's made and the power of finding your joy again. Overwhelm is real, so small wins really matter. Kimberly offers hope and practical support to people living with chronic illness.
We talk about: 
The power of rest and why we should stop thinking of rest as lazy

The sleuthing that is needed to find answers when it comes to chronic illness

How food can make a difference
Kimberly shares that her experience in FLOW has helped her: 
Balance the different parts of her life by rethinking time 

Feeling more purpose and meaning

Feel accountable
This is part of a series where we will be highlighting the work of some FLOW365ers. I ask each one, what are three pieces of advice from your expertise that you know will serve the Plan SImple audience. Because they know the process so well and are part of the audience, their pieces of advice are so valuable!
Kimberly's three pieces of wisdom:
LISTEN TO YOUR BODY.

Our bodies hold a lot of wisdom, but we don't always listen. Whether you have chronic illness or not, listen to what your body is telling you. Do you need rest? Is the food you are eating not serving you? Is something "off"? That's a sign to make a change. 

NOTICE WHAT BRINGS JOY.

Kimberly reminds us that what brings joy may not be what it was before. What is bringing you joy now? Remember, it doesn't have to be something big—it could be doggie kisses or the sun on your face or a favorite song coming on. Notice what brings joy and seek more of that.

BE A FOOD SLEUTH.

One thing that can make a big difference in our health, our energy, and even our mood, is food. You could try an elimination diet to see how you do off different foods. You could also just start by noticing how you feel after eating certain foods. Are there foods that make you sleepy, antsy, achy …? What happens if you don't eat that food? Get curious. 
ABOUT KIMBERLY QUIRK
Kimberley Quirk is founder of Live Well Health Coaching, LLC and a health coach who is passionate about working with women over 40 to overcome their chronic lyme disease healing blocks.  She became a health coach because of her own health crisis as she has struggled for a decade with chronic illness from lyme disease, toxic mold illness, mast cell activation syndrome, hashimoto's thyroiditis, POTS, chronic urticaria, depression, anxiety, and SIBO. 
Kimberley attended Duke Integrative Medicine's health coaching certification course and became a National Board Certified Health & Wellness Coach in 2017 with the first health coach certification exam offered. Kimberley is the author of an ebook, "Toxic Mold: How to Protect Your Home and Your Health", for health media company, Health Means.  She has had advanced training in toxicity, mold illness and mast cell activation syndrome from Dr. Beth O'Hara at MastCell360 and attended practitioner workshops by Dr. Neil Nathan.  Kimberley has a BS in Business Administration from Babson College with a double major in marketing & communications and a minor in Australian Studies.  She was recently accepted into a functional medicine certification program at the School of Applied Functional Medicine. 
Kimberley is a mother of two and lives with her partner, Greg plus two sweet, senior dogs, Ruby & Poe outside Akron, Ohio.  She enjoys travel, hiking, dogs and outdoor concerts. She is an ENFP and an enneagram 7. She is passionate about personality types and playing to your own unique strengths to meet life's challenges. Her motto is "Be Yourself, Everyone Else is Taken."
LINKS MENTIONED IN OUR EPISODE