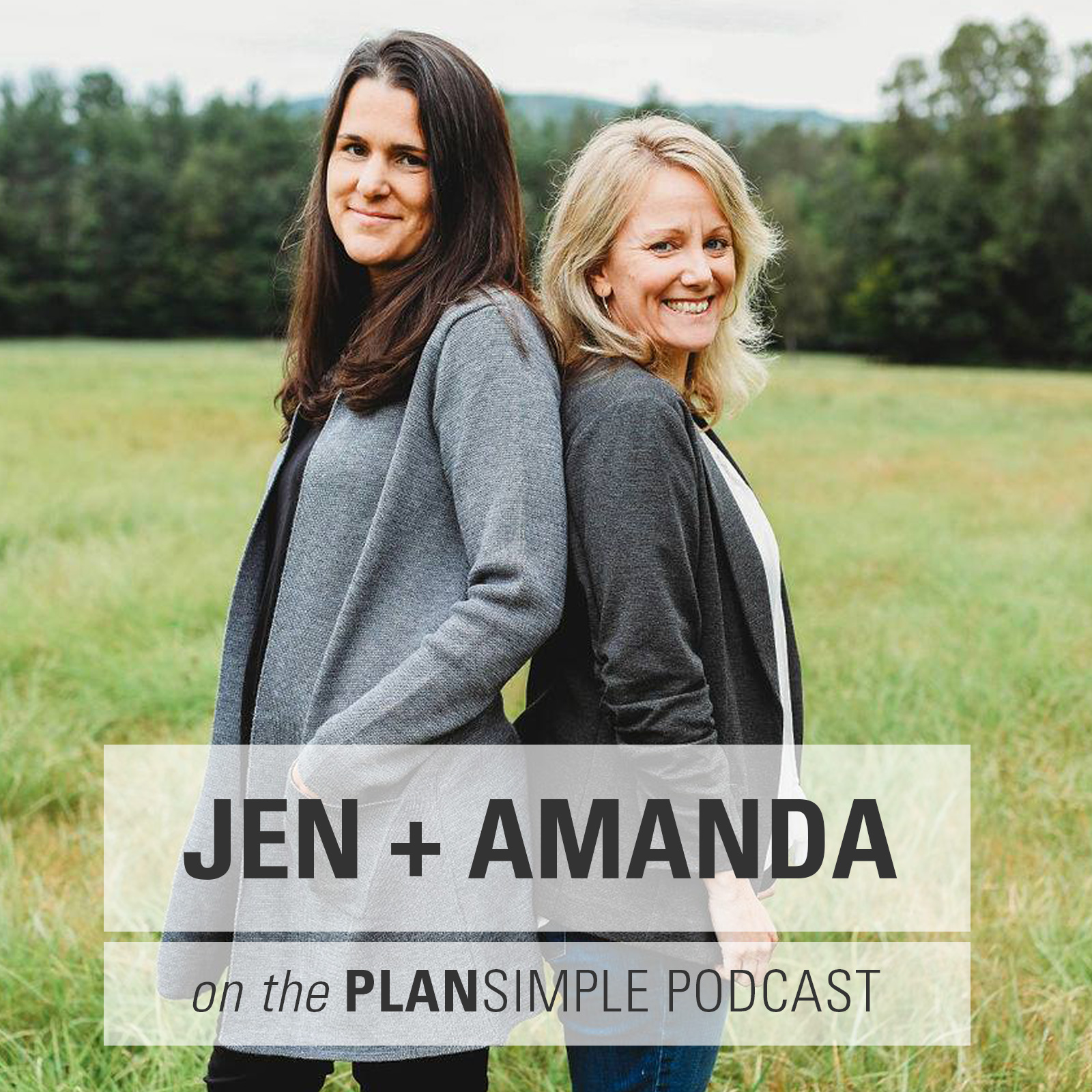 We're actually more comfortable in uncomfortable stories than we are at making changes.
- Amanda Kingsley
Make Room for Growth with Amanda Kingsley and Jen Heilman
On this episode of the Plan Simple Meals Podcast, I'm super excited to talk with both Amanda Kingsley and Jen Heilman from Connected Grown Coaching. Amanda and Jen are life coachings who use feng shui in their practice to integrate environment and mindset. 
They have a very holistic practice and that mind, body, spirit, and, the thing often left out—space—all affect our lives. If the mindset work people are doing doesn't match their environment, things are sustainable. They don't stick. But when you put the two together, magic can happen.  
Think about decluttering your home to declutter your mind or the idea of making room for growth or change. And then there is the energy with which you hold things. Are you holding things that clutter up your life, or is there different energy there? It matters. 
We talk about: 
Finding your "why" word and learning to tap into it

Making sure your why word and your home are aligned

Having a foundation "why" word that work with seasonal focus words

Setting up your environment in a way that works isn't just about looking pretty or even being uncluttered on the surface

The stories we cling to that keep us from making change

Opening your perspective wide enough to find control in a situation you feel is out of your control
BIO
We teach women over 40 how to find freedom, by focusing on one thing at a time. Using the tools of Life Coaching and Feng Shui we show people how to love their lives from the inside out and the outside in. As moms, wives, and busy women in the world, we've figured out how to balance life without using the one size fits all formulas that have failed millions of women seeking happiness. Our program puts our wisdom in your back pocket through the use of technology, so that you can access our support when you need it, all week long. Real time problem solving with real live coaches.

LINKS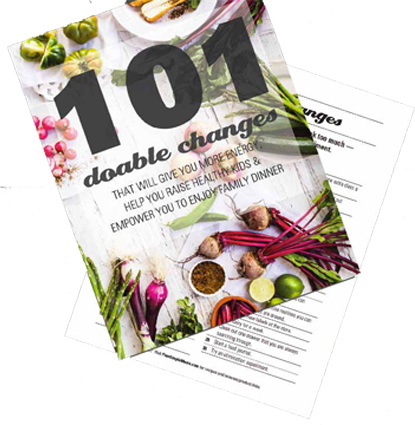 Choose from the changes above or download a list of 101 Doable Changes we made for you.
Doable Changes from this episode:
FIND YOUR WHY WORD.

I have my clients find a word for the season, but Amanda and Jen recommend a foundation word. There's a good chance that these words work together, and either practice helps guide you. Use the link above to find Amanda and Jen's Why Word workshop or start with the question "How do I want to feel in the next 90 days?"

DECLUTTER SOMETHING.

There is more to using feng shui than just getting rid of stuff, but decluttering any part of your environment can help clear your mind and make space for growth. Commit to clearing one small space—a table, a drawer, your dresser top … make sure anything that is in that space is put there with intention. Commit to keeping it clear.

REFRAME.

Is there something you feel like you

have

to do that you resent? Could you reframe it? Start by acknowledging that you don't have to do it at all. Really lean into that. Even if it's something like feeding your kids. Then choose to do it (or maybe it's something you realize you could really choose

not

to do). See how that reframe affects how you feel.