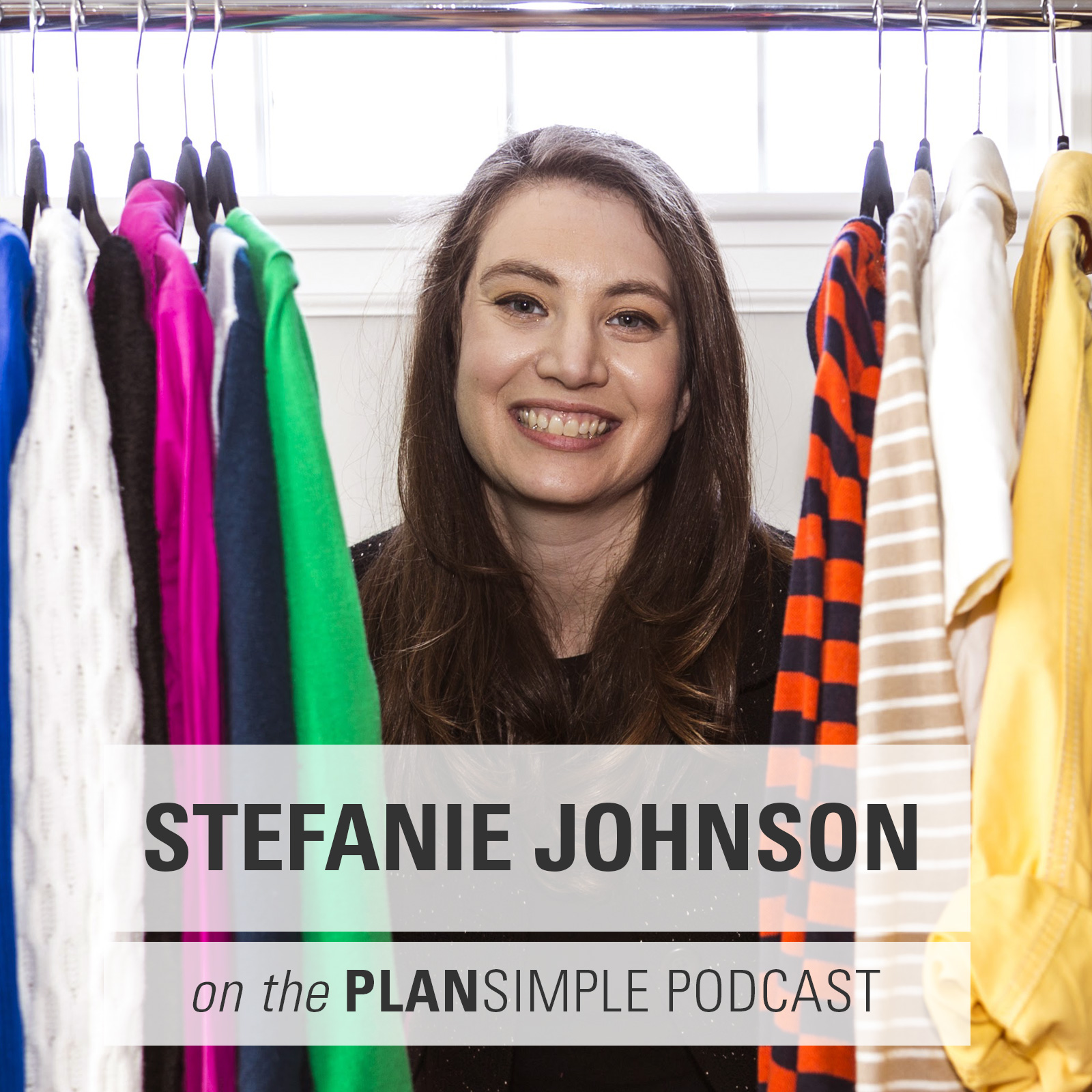 "Your clothes can empower what you're gonna do for the day."
- Stefanie Johnson
Love Your Clothes with Stefanie Johnson
Let's feel great about all the clothes in our closets!!! On this episode of the PlanSimple Podcast, I'm really excited to talk with Stefanie Johnson, the founder of SwapIt. SwapIt is a clothes swapping business that helps women and people who wear women's clothing create a wardrobe that doesn't force you to choose between what you love, your budget or your values.
The SwapIt store is organized differently. You can't just go and find your size, because sizing is irrelevant. While this might sound difficult and like it would take more time, when you aren't tied to a size that, let's face it, might not fit, you can focus on what the clothing looks and feels like—is it you? Could you see yourself wearing it? My daughter, who is tiny, walked out with a sweater in XL that she loves. In a regular store, we probably would have missed it. 
Stefanie also talks about shopping your own clothes in a different way. Instead of looking at the clothes in your closet every day to decide what to wear, Stefanie suggests making a Look Book. Take pictures of yourself in your clothes. Put all the pictures together. Then when you are choosing clothes, look through your pictures. We talk more about the benefits of a LookBook and how to create it. 
We also talk about: 
How we feel in our clothes and the mindset of clothes that don't fit

Our need for white space — in our calendars and our closets

Time blocking and giving all the parts of our lives the attention they deserve

How you can outfit plan, just like you meal plan

The pain of laundry and how to deal with it

How to find your style and work with the clothes you have (or want to swap)
BIO
Stefanie Johnson has always been a big thinker and problem solver. Upon completing her BA in finance from University of Massachusetts-Amherst, Johnson moved to New York City to pursue a career in the nonprofit sector.  During her time at the non-profit she participated in a greening fellowship. Throughout the Fellowship, Johnson learned how to incorporate sustainable practices into a nonprofit's decision process. But she wanted to do more.  Johnson believes that being green isn't about having less, it's about doing things differently.  So in 2015 she founded SwapIt – a new take on thrifting that includes swapping clothes and personal styling. Beyond her entrepreneurship she is a wife and mom of three young kids. 
LINKS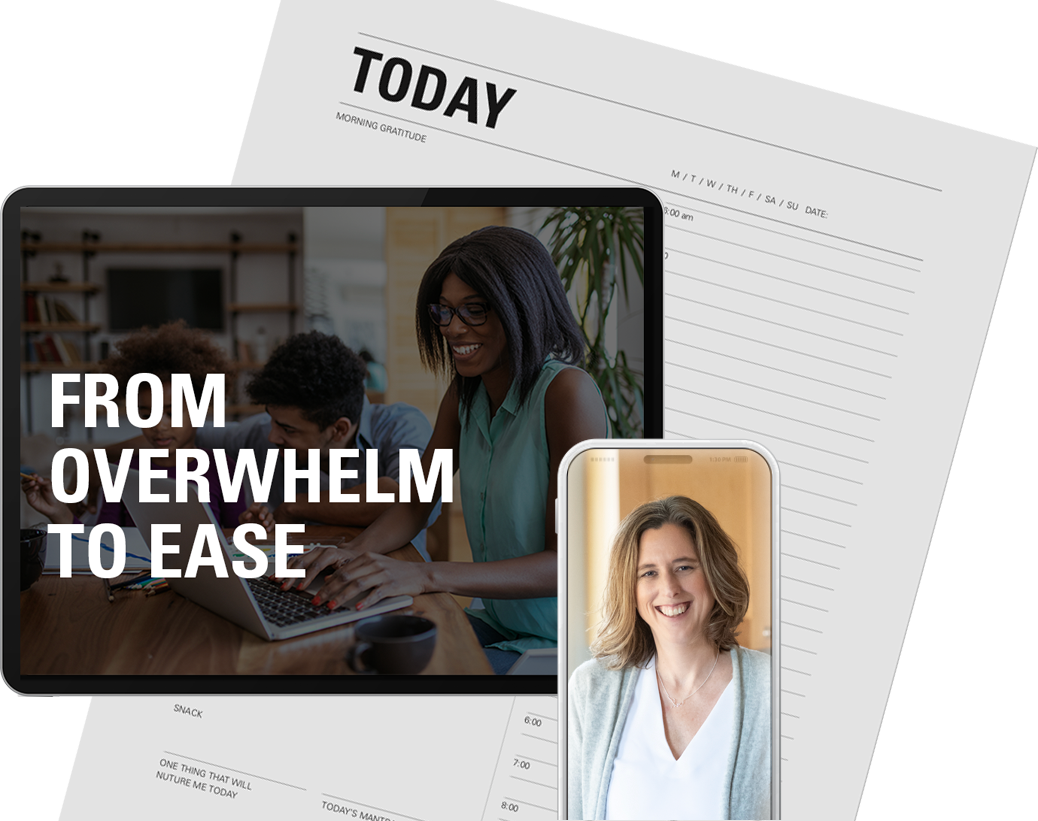 Go from Overwhelm to Ease. Make one simple change and transform overwhelm into something far more productive and valuable.
Doable Changes from this episode:
CREATE YOUR LOOK BOOK.

Start trying on your clothes. Mix and match things you don't normally put together. If you find an outfit you love, take a picture for your Look Book. If in this process you find something you just don't like on yourself, let it go (donate or swap it!)

TRY A CLOTHING SWAP.

If you are in the Boston area, check out the shop! If not, you can organize clothing swaps with people you know. It's a great way to add new pieces and clear stuff out of your closet you won't wear.

IMPROVE THE LAUNDRY EXPERIENCE.

We talk about a bunch of tips for making laundry a better experience: you could send it out, get a partner or kid to take over the task, try pre-sorting to simplify the process, or pair it with something you enjoy (like listening to a podcast or fun music. If you happen to love laundry, try one of these tips for another household chore you don't love.