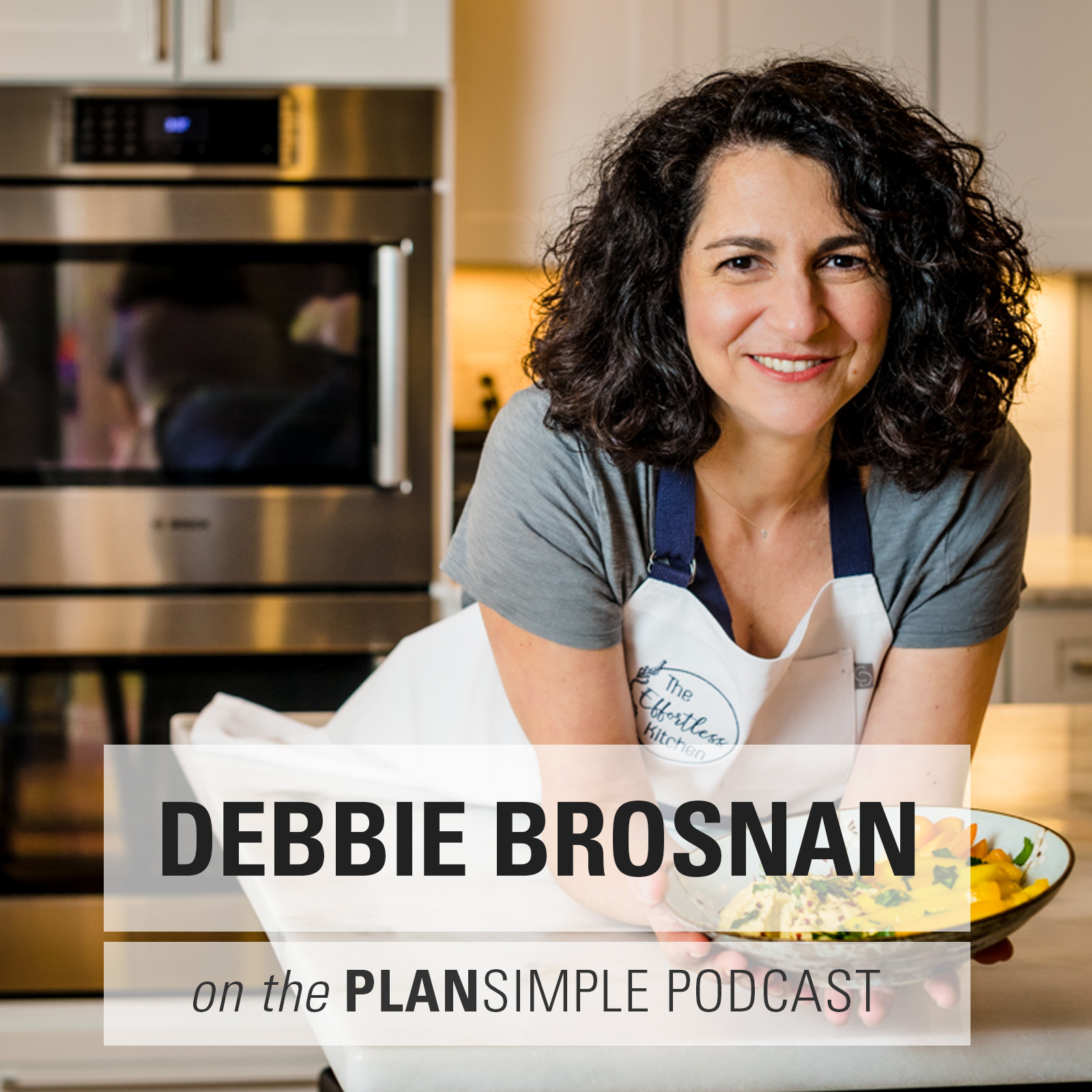 "Healthy, focused food and simple recipes and cooking should be fun and easy."
- Debbie Brosnan
Learn to Cook with Debbie Brosnan
On this episode of the PlanSimple Podcast, I'm really excited to talk with Debbie Brosnan from the Food about taking the stress out of cooking and making meal prep more enjoyable.
If you've been around, you know that I didn't not know how to cook for a long time. I couldn't find kale in the grocery store. I just had no idea what I was doing. Taking a cooking class made such a difference for me, and if you are thinking "I don't know how to cook" or "I'm just no good in the kitchen," a cooking class might be just what you need.
We talk about cooking classes and people who are intimidated to even try one (and why Debbie's class aren't intimidating for anyone) and other tips to make meal prep, including planning and shopping, easier. 
We talk about: 
Gaining confidence in the kitchen (and the grocery store)

Having five go-to meals in your pocket

Prepping ingredients (like cooking grains or roasting veggies) ahead instead of preparing whole meals 

Getting your whole family involved in the meal process

How leftovers are your friend — for lunch, frozen for future meals …

Tips for adapting recipes and meals for different eater's needs/preferences
BIO
Debbie loves all things food and found her way from personal chef to virtual cooking class instructor as she and her business adapted with the need for virtual events. Debbie is a passionate self taught home cook who began her journey cooking alongside her mother and grandmother as a young child. Her focus is on healthy food that tastes amazing using simple recipes so that those who take her classes will continue to make those dishes and others in their own kitchens. The Effortless Kitchen offers weekly classes, custom parties and corporate events and all are interactive and fun. By popular demand, recorded classes are now being offered for those who can't make the live classes and want to cook on their own time. Debbie is thrilled with the shift in her business as she can reach more people and share her gift with everyone. In 2022, Debbie is adding on culinary travel as an offering for those who have the travel bug. 
LINKS
Free Potato Soup with Grilled cheese croutons class
OTHER LINKS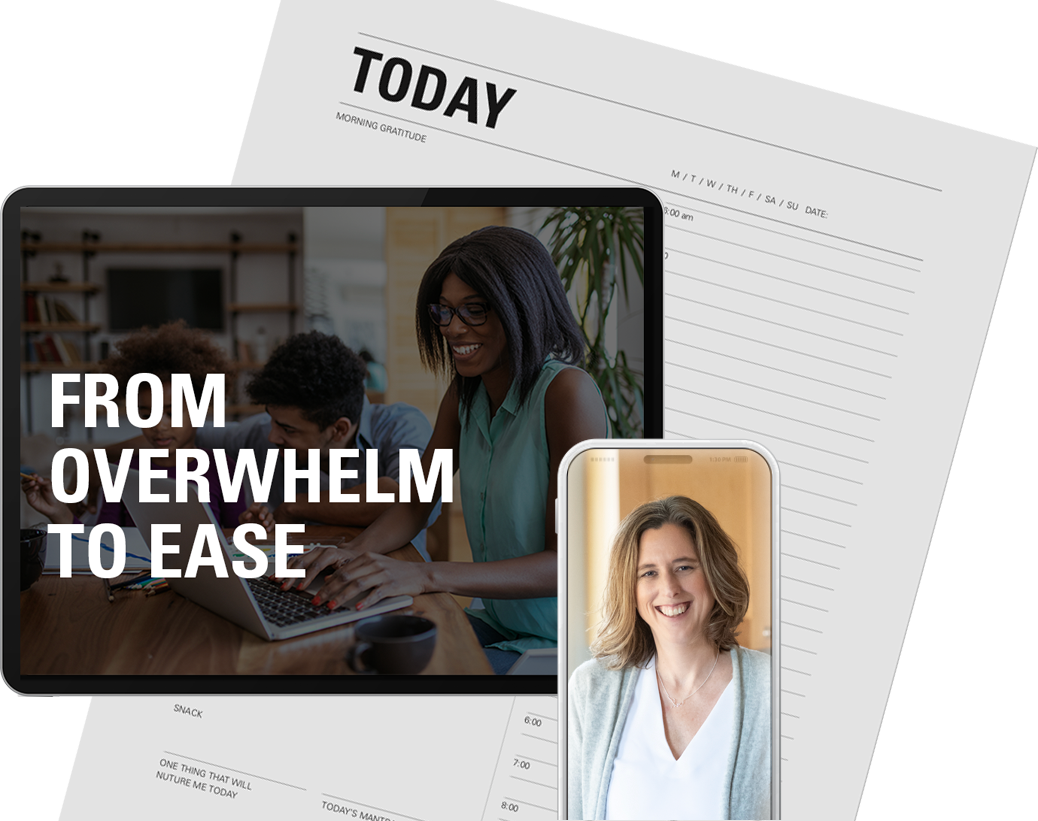 Go from Overwhelm to Ease. Make one simple change and transform overwhelm into something far more productive and valuable.
Doable Changes from this episode:
TAKE A COOKING CLASS.

If you are uncomfortable in the kitchen, cookbooks can be daunting. A class can help you learn a lot of lingo and techniques and see what they really mean. See the links above for a free recorded class from Debbie or her schedule for live Zoom classes. She'll make the process easier from start to finish and you'll get some camaraderie along the way.

PREP AN INGREDIENT.

If prepping all your meals for the week feels like too much, what about prepping one ingredient. Make a big batch of rice or other grain. You can use it throughout the week or freeze portions of it to make meals easier later on. Or you could roast a bunch of veggies to use in salads or as a side.

FLEXIBLE MEALS TO MEET DIFFERENT EATER'S NEEDS.

If you are juggling different dietary needs and preferences in your family, try grain bowls. You can choose a grain that works for everyone or even use cauliflower rice. Then everyone puts together their own bowl with different protein and veggie options. Another way to approach it is to look at your recipes and know your substitutions (like coconut aminos for soy sauce) or see what could be left out (does the recipe really need cheese)?