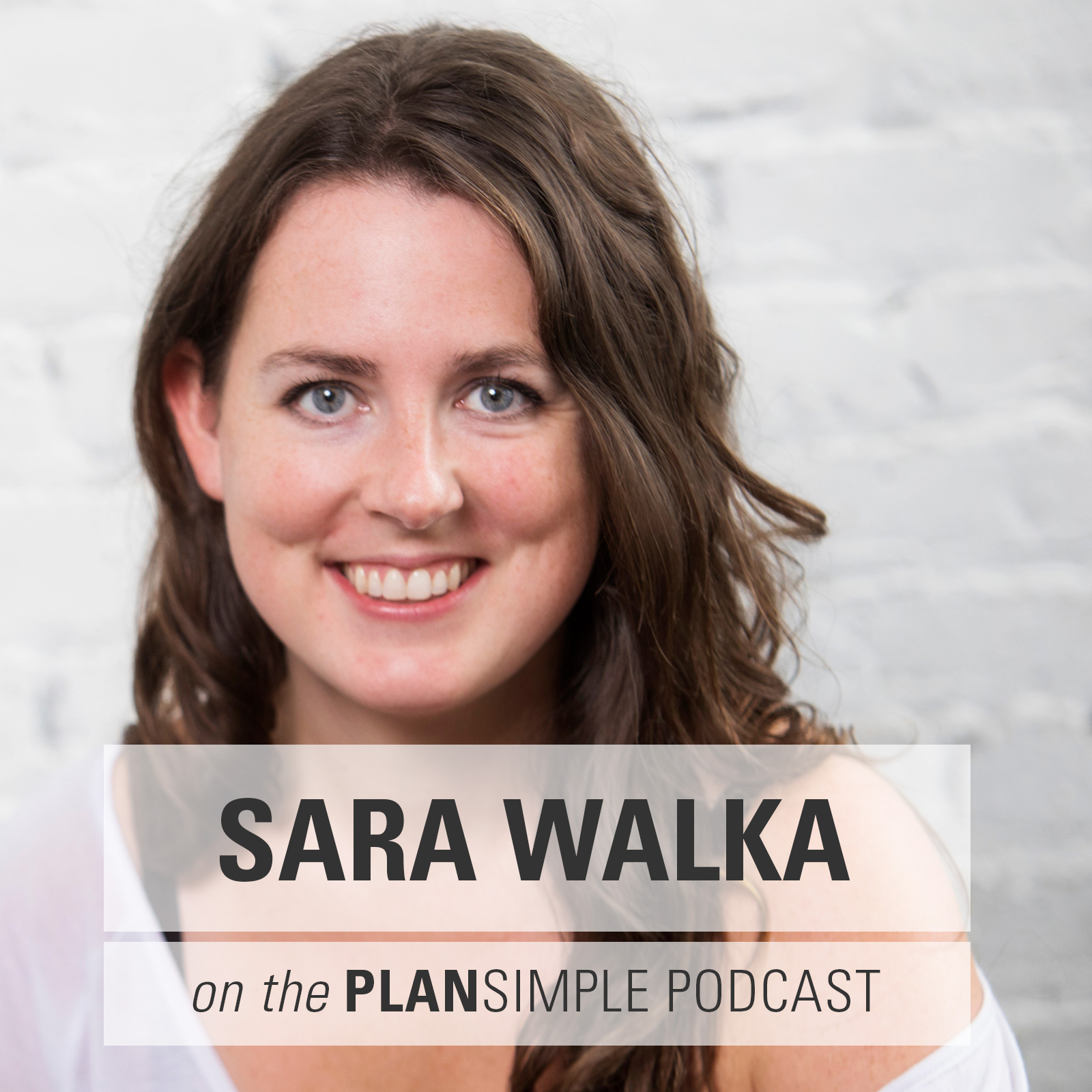 Learning to pay attention to the lunar cycles helps us pay attention to ourselves, which helps us hear intuitively.
- Sara Walka
Intuitive Tools with Sara Walka
On this episode of the Plan Simple Meals Podcast, I'm really excited to talk with Sara Walka, the head magic maker and founder of The Sisters Enchanted, about moon cycles, intuition, cards, and other tools. 
Intrigued by tarot since she was 15, Sara has been following an intuitive path for the past 20 years. Leaning into her intuition led her to quit her job as a candy sales rep, go to graduate school, become an educational consultant, and then eventually to start The Sisters Enchanted. We talk about letting intuition guide us.
And then we talk about lunar cycles and ebb and flow. So often we fight against a cycle, feeling like we need to keep doing things all the time. Sara talks about recognizing the changes in the sky and in our own energy and how we can learn to pause and not feel bad about doing that. I love that she says this from her knowledge of the lunar cycles and ackowledges that as a mom and a business owner, it can be challenging to let ourselves do that. But it starts with awareness.
We talk about: 
Finding and using the energy periods within a cycle – and then resting (the full moon or the new moon tend to be intense periods for different people)

How those pauses help us to hear what our bodies and intuition are telling us

How to use lunar cycles whether or not your own cycle lines up and the benefits of tracking both cycles and your energy

Looking at other cycles, like the 24-hour day learning what part of the day feels more energetic and which part feels slower and then combining this knowing with what you know about the 28-day lunar cycle

Oracle cards and pendulums as tools to help us hear our intuition

How emotional attachment related to having kids can get in the way of our intuition
BIO
Sara WalkaLunar is the head magic maker and founder of The Sisters Enchanted. She makes magic mainstream and helps people magnify their magic, stretch their soul, and learn to love their life and themselves. The Sisters Enchanted strives to spread magic, optimism, and spirituality to an increasingly chaotic world through monthly membership programs, free Facebook group, and courses. She's the mom to a five-year-old daughter and a two-year-old son, and currently can usually be found at home with her kids in Connecticut or cultivating communities on the internet.
LINKS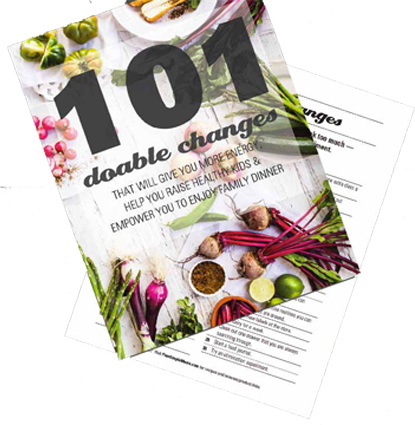 Choose from the changes above or download a list of 101 Doable Changes we made for you.
Doable Changes from this episode:
TRACK YOUR ENERGY.

Start noticing and tracking your energy. Write down how you feel at different times of the day and throughout the 28-day lunar cycle. You can find a lunar calendar online to help you find when the moon is full, new, or at any other stage. You may want to track your energy during your own menstrual cycle too, whether or not it matches up with the lunar cycle. Starting to see patterns may take some time, but try simply getting into the habit of awareness and tracking.

WRITE IT DOWN.

Writing down the thoughts that seem crazy or like, "Why am I thinking this?" Then circling back later in the day to see what happened, what you noticed, how you felt, or what you realized.

PULL AN ORACLE CARD.

There are oracle decks for every one. Find one that speaks to you. Then pull a card first thing in the morning. See how it plays out for you throughout the day. Does it help you hear and trust your intuition a little more?