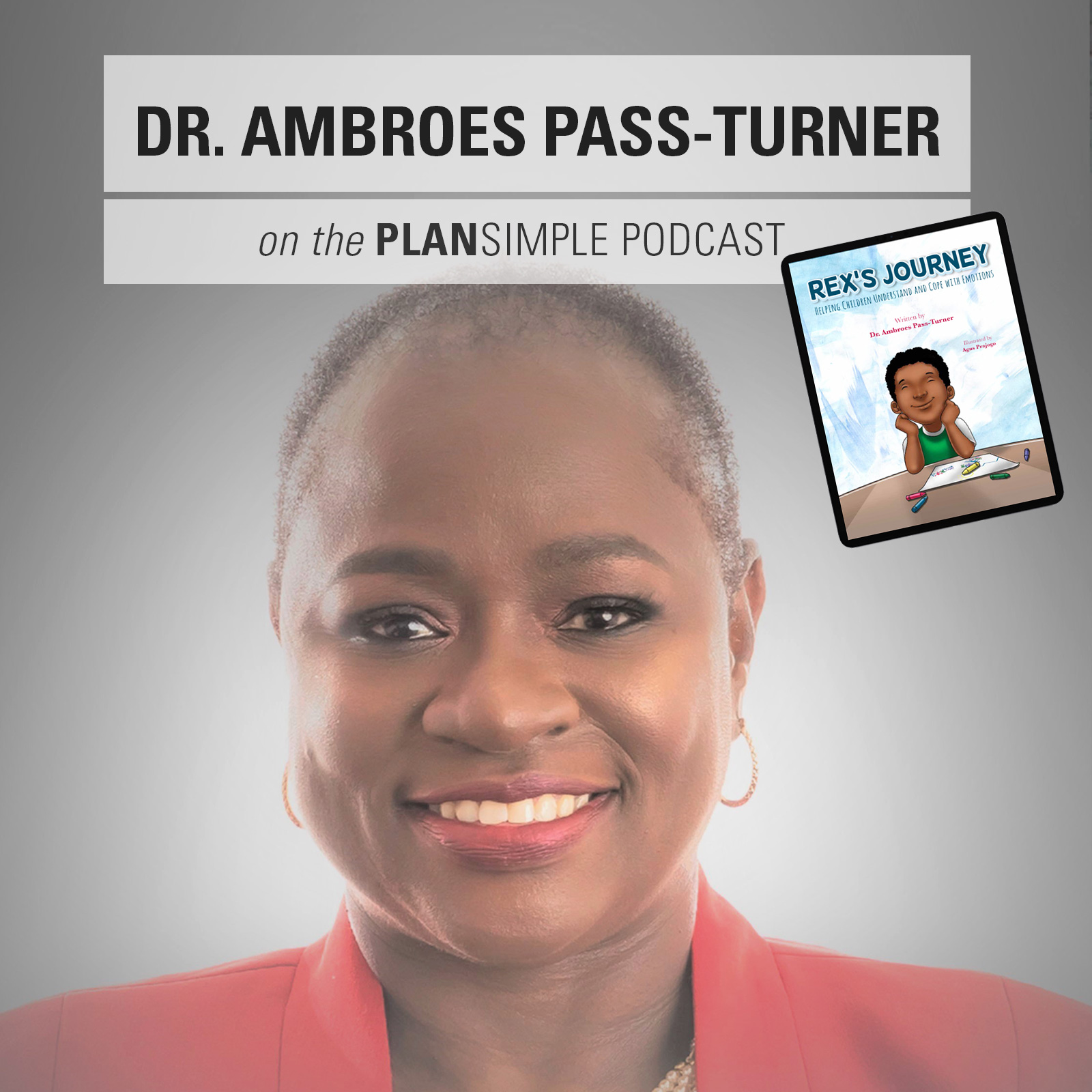 "Listen to your children, try to understand their world and where they're coming from."
- Dr. Abroes Pass-Turner
Help Your Kids Regulate Their Emotions with Dr. Ambroes Pass-Turner
Do you ever dismiss or minimize what your kid is feeling? Do you ever feel like their emotions are out of control?  I'm really excited to talk with Dr. Ambroes Pass-Turner, doctor of counseling psychology and author of Rex's Journey: Helping Children Understand and Cope with Emotions, about emotional intelligence and helping kids regulate emotions. 
So often we go into "fix it" mode when our kids have big emotions. We want to make things easier for them or we're just trying to make dinner or get through the grocery line. But having kids bury emotions doesn't help.
We know that when children learn how to regulate their emotions, they have less stress and less anxiety and they're better able to problem solve. As parents we can listen, validate emotions, and help kids work through them.
We talk about: 
A simple breathing exercise to help kids calm down and start over

The difference between validating and indulging feelings

Modeling emotional regulation and processing for our kids

The power of positive self-talk

Working with ADHD or ADD in kids

How parents and psychologists or other professionals work together to support kids
BIO
Dr. Ambroes Pass-Turner is a Doctor of Counseling Psychology and the owner of APT Counseling Services LLC. She is a professor at Grand Canyon University in the College of Humanities and Social Sciences and Georgia Military College. Dr. Ambroes Pass-Turner is an author and published the books Rex's Journey: Helping Children Understand and Cope with Emotions, ADHD Warrior: Helping Children Conquer ADHD Unwanted Behaviors, and Childhood Sexual Abuse: Pathway to Mental Health Issues and Delinquent Behavior.
Dr. Pass-Turner has worked in mental health for over 20 years and has experience working with children and adults. Dr. Pass-Turner is an expert in working with behavioral and emotionally disturbed children, adults, families, and offenders within the criminal justice system. She is currently an Advisory board member for the Muscogee County Youth Detention Center Department of Juvenile Justice. Dr. Pass-Turner conducts professional seminars and workshops that focus on enhancing professional development and life skills.
LINKS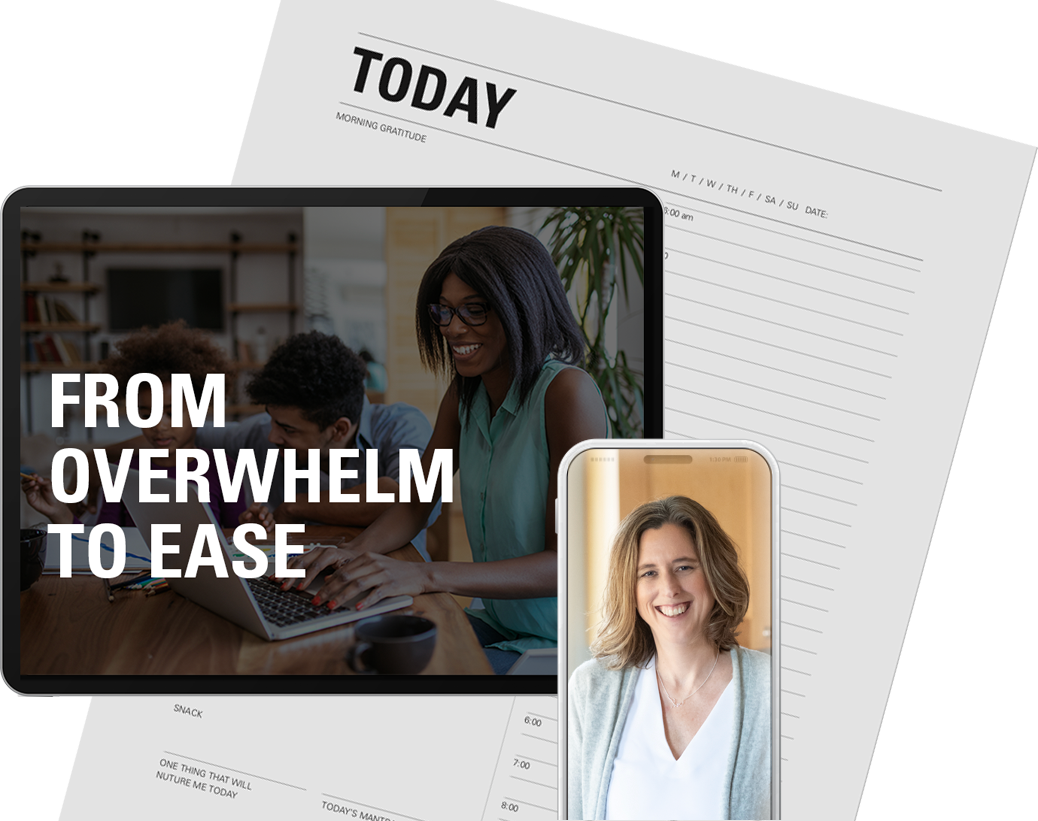 Go from Overwhelm to Ease. Make one simple change and transform overwhelm into something far more productive and valuable.
Doable Changes from this episode:
TRY BREATHING.

Try this simple breathing exercise: Breathe in for four counts, hold for four counts, breathe out for four counts. Teach your kids to do a few rounds of breathing when they are upset before trying to do anything else. You can try it too if you are anxious or angry. You can even try breathing together.

DO SOMETHING THAT MAKES YOU SMILE.

This came up twice in our conversation. Kids can use an activity they enjoy (one that really lights them up, not one that we like them to do). But parents need this too. We've all heard you need to put on your own oxygen mask first and that self-care is important. Think quality, not quantity, and choose the thing that really fills you up. That may not be the things you see on self-care lists.

LISTEN AND EXPLORE.

Really listen to your kids. Ask questions to explore what they are feeling and why. Your job isn't to fix things, but to help them understand and work through their own emotions. You can help them see a new perspective without diminishing their feelings or telling them to get over it.