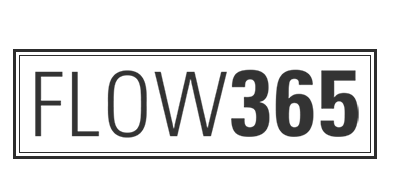 Increase your productivity without
decreasing joy.
FLOW 365 is a high-end, yearlong program that helps entrepreneurial moms make time and space for clean food, joyful home lives and meaningful practices — alongside work, of course!
The next cohort starts in April! Space is limited. I have carefully curated an application to make sure we will make a great team and you will get great results! Applications will be considered on a first come, first served basis.
You might want to consider making your way
through this page if…
You are are mom striving to raise healthy, joyful kids, but you have not quite mastered balancing your life and your work like you originally intended.
You have bought books, invested in courses, and attended live events to learn more about health, parenting, organizing, relationships, personal development, or business, and you officially feel like you know too much to do anything "right."
Your friends think of you as the one who has her shit together, but the truth is that you are exhausted and are not ever sure what the next day might bring.
FLOW 365 is the system and the accountability that I wish I had had, that will help you to succeed in all areas of your life — food, lifestyle, spirituality and work.
What if a year from now… ?
You have defined, meaningful work goals — and are reaching them.
Your home feels purposeful and you find joy and ease there
You feel like work and home and family and you all get the attention they need
You never stress about what's for dinner, and your kids might actually eat what you make.
You know how to get the "right" things done, and feel really accomplished at the end of each day.
You know what it means to create a plan and really stick to it — sick days and snow days included.
You have learned things you have been meaning to learn for years — because you read that book, took that class, or joined that gym.
You practice balance and productivity, and you feel strong.
You have clarity around your dreams and work towards them each day.
You have a group of other woman who can give you tough love, like a board of directors for your life.
You have energy.
What if a system and some accountability could increase your productivity and joy — both at home and with your work?
The next cohort starts in April! Space will be limited, and awarded on a first come first serve basis. I have carefully curated an application to make sure, we will make a great team, and you will get great results!
What the year looks like…
We craft your FLOW Manifesto. We start by documenting your hopes and dreams and what you stand for. This is me and you on a coaching call.
You get a real package in the mail. You get 4 FLOW Planners, and a few extra treats to amplify your experience. (And Mia has been known to send an extra package or 2, but shhhh, that's a secret!)
Quarterly Virtual Retreat: Each quarter we will have a retreat to focus on what you need to do for the next 90 days. You will get clear on what you want to focus on for the next 90 days and have time to plan. (This is a member favorite!) We meet on Zoom, so you can retreat from anywhere!
Weekly Accountability Connection. Each week you will share your three "big rocks." At the end of the week you will let us know how that is going. When you keep talking about your actions with a safe group, magic happens. We meet on Zoom as a group, and have follow-up conversations on a walkie talkie app on your phone.
8 Clarity Coaching Sessions. You will grapple with different aspects of your plan — sometimes it might be how to make dinner less stressful during a launch (or just in general), and another time you might have holiday stress since your sitter quit. During these times you can schedule private sessions to get a plan catered to your exact needs.
Access to the Plan Simple course library. Dive into a specific kitchen challenge, get organized about birthdays or the holiday season, reorganize your pantry, do a sessional detox, or dive into a specific doable change. You have access to it all, and Mia will guide you to use this library productively!
Lean into your life for a year…
If all the outcomes are appealing to you, I am asking that you consider your healthy habits for a year, so they become a lifestyle instead of a dream that fades away after a few weeks. I have 6-week courses. They are great. Everyone always carries away one big thing.
That said the magic of FLOW 365 is that you have to make life work in all sorts of circumstances.
Throughout the SEASONS.
When kids are in SCHOOL and when kids are on VACATION.
During busy WELL DAYS and lazy SICK DAYS.
When IN-LAWS are in town.
When you go on a FAMILY VACATION.
At LITTLE LEAGUE and in the OFFICE and in CARPOOL LINE.
365 DAYS a year and 1,095 MEALS — plus SNACKS.
What others have said about FLOW365…
"I'm an idea girl. I always have big ideas, but I didn't really know how to implement them. FLOW 365 showed me how to plan things out. And knowing that I had a plan and a list and the idea of where I was going, helped me give myself permission to take time off if I needed to to take care of my family or myself. Starting my day by looking over my plan for the day and for my week has really helped me implement the changes I want. "
– Angela Litzinger

---
I was in a place where I hadn't had a lot of focus and I wasn't feeling productive. … I liked, especially that FLOW 365 wasn't just about work…. the focus across everything I found especially appealing.
– Sue Rock Tully
---
FLOW 365 is a really rich experience! Imagine taking a whole year to understand and move forward towards the life you want. It takes time to change things, but as soon as I started to move toward my vision, mini step by mini step, wins keep happening! I'm more deeply connected to  my inner voice, the higher "power," and my goals, and I felt fully supported by Mia, who is a huge source of inspiration for me!
– Hélène DeFrance
---
FLOW365 is a magical program if you are serious about organizing & planning your life to include all your heart desires, in all aspects of your life. If you are ready to leave room to enjoy the little moments and not stress to much about the big ones, this is for you.
With FLOW365, I'm thinking about how I want my weeks to feel and can visualize what I have going on for the week or month ahead. I love being part of a wonderful community of fantastic women. My weeks are easier with meal planning. But giving myself time to truly think about what my needs are is the greatest gift of all!
– Heather Dressel
---
The FLOW Planner and FLOW365 have really made me responsible for my priorities and I am loving the work that I am able to get done when I truly own up to what I want out of my life.
FLOW365 has the power to move us forward to being the person we are meant to be. Who wouldn't want that?
– Maggie Thurber
---
The FLOW Planner is a great way to get clear about the direction you want your life to flow—and all the small steps we need to take daily to achieve our vision. I love that everything is in one book—mind dump, goals, monthly calendar, habit tracking, daily schedule, gratitude, food planning …
Since joining FLOW365, I've started better meal planning and breaking things down into more manageable and doable pieces.
Getting feedback on my planning has been so helpful, but the real value of FLOW365 is having the support of Mia and the group to discuss, inspire and explain and bring insight!
– Jen Grauer
---
I love that the FLOW Planner looks at the whole day, the whole month, the whole 90 days in one book—and that you can choose your focus for just 90 days. It helps refocus your goals, your thoughts, your tasks.
With FLOW 365, I loved getting on calls and meeting new people from all walks of life, all over the country. We are different in so many ways, but we all share the same stories, the same challenges and work through things together. And the retreats were so restorative! I'm so grateful for the new process, and the community that we have built!
– Brandi Bonica
The next cohort starts in April! Space will be limited, and awarded on a first come first serve basis. I have carefully curated an application to make sure, we will make a great team, and you will get great results!
Resources so you can get the info you need
to make the perfect choice for you…
Podcast Interview with a current FLOW365er, Sue. Sue runs an MLM type business, has 2 teens who are deep in the college planning process, is healing from an injured ankle, and has been experimenting with changes to her diet. Listen in »
---
Podcast Interview with a current FLOW365er, Heather. Heather has been a stay at home mom for more than 10 years, is starting a new business, working on her food, has two grade school aged kids, and a hubby who travels a lot.
Listen in »
---
Podcast Interview with a current FLOW365er, Hélène. Hélène is a former Olympic athlete, a nutritionist, and lives in France balancing work, her relationship, food, and a desire to be more organized around her home. She hopes to have kids someday. Listen in »

---
Podcast Interview with a current FLOW365er, Brandi. Brandi is a nurse and mom to two little ones — a toddler and a preschooler. She is looking to also fit in what she knows to matter — good nutrition, exercise, trips with her hubby, and happy holidays. (Airs March 22)