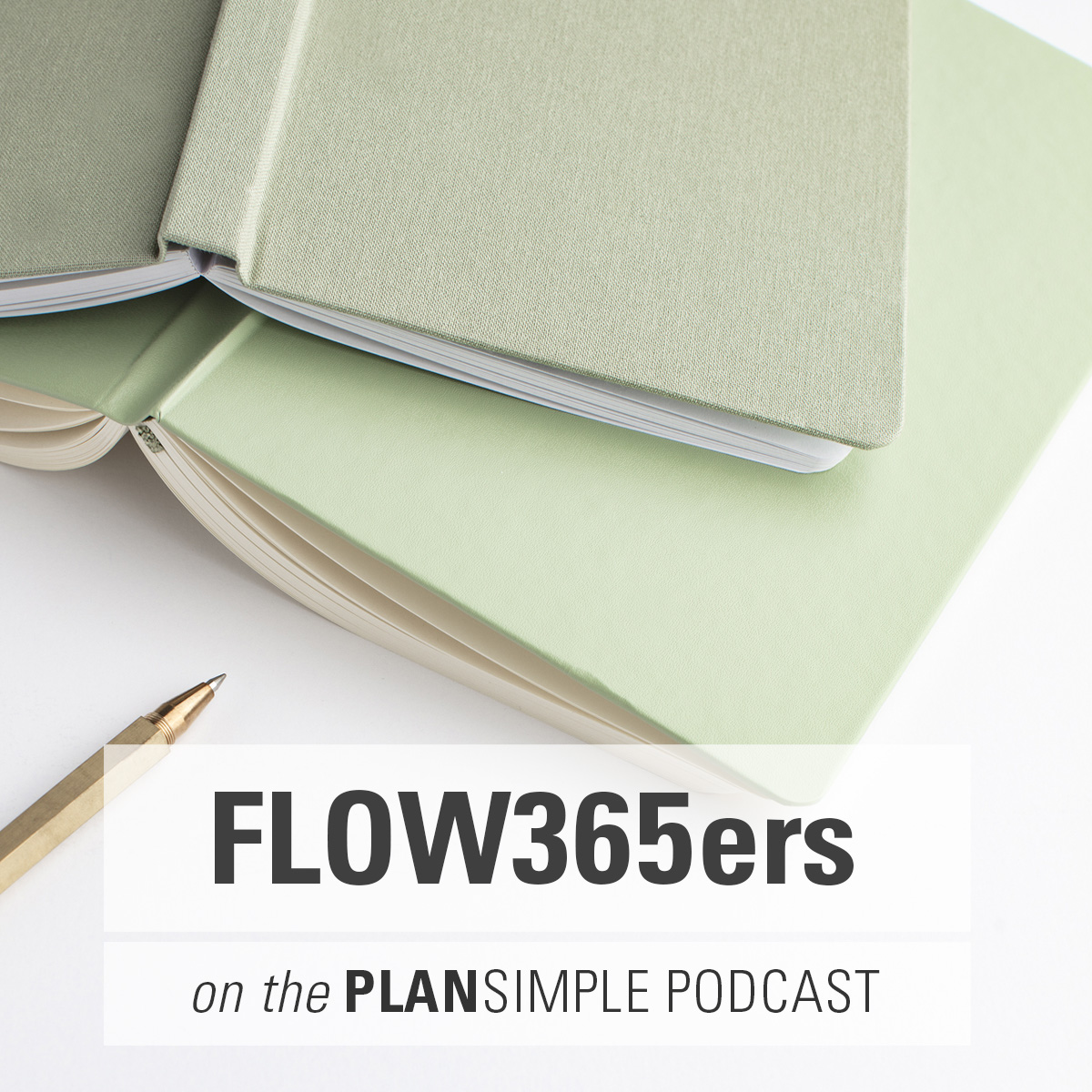 "FLOW365 and the FLOW planning system helped me become more mindful. I learned that I could care about food, self-care, lifestyle, family and work without being a workaholic. I learned to think about seasons and what I want things to look and feel like. I started blocking time for the things I want, and I feel way more well-rounded. While in FLOW365 I launched a new company, while having a full time job, and really showing up at home for myself and my family."
- Carrie Allen
FLOW 365 in Action—Meet Porsha, Becky and Jennifer
FLOW365 is so powerful and I love seeing the effect it has on our members. Sometimes it looks like somebody reaching a big goal that they set, but just as often it's one decision leading to clarity that opens an unexpected door or the ripple effects making changes in one area of life to all the other areas.
I'm going to introduce you to three women who have thrived in FLOW 365. You're going to love these stories.
Porsha is a massage therapist who had a small side hustle selling candles and jewelry. She was trying to decide about dialing back on the massage and leaning more into her creative business. She came into FLOW365 trying to make a decision about the direction to take with her business. She was struggling with some health issues and home renovations and struggling to balance it all.
Then COVID hit. Massage took a back seat and Porsha put a up a website for her candle business. Her first email brought in over a thousand dollars in sales … and it's continued to climb. She went from doing a few craft shows and people in town knowing her business to shipping things all over the country. Her candles are made of ingredients you'll want to have in your house and are beautifully packaged!
Favorite parts of FLOW:
Lists and planning—Doing an extensive braindump and then moving things around and matching it with the calendar helped keep focus on the business.
Focusing on balancing FLOW—Working on different parts of her life helped Porsha lose weight and deal with some health issues—and that flowed out to changes for her husband too
Meal planning. Food has always been a part of FLOW. Sometimes it takes a backseat, but sometimes a plan and some meal prepping make a huge difference in busy days. Porsha talks about prepping for the week and how that helps when business is booming.
Becky invested in herself as she was turning 50 and doing a lot of thinking about what's next. When COVID-19 cancelled a planned trip, she and her husband talked about how to reallocate that money … and investing in herself felt like the right thing. And she got to travel with her mind and meet all kinds of people she never would have met otherwise.
Becky came in very organized (though you don't have to be to be part of FLOW 365) and she had a goal. She wanted to majorly declutter, and she started doing that. But as she did, two things happened: she found old writing she had done and as she decluttered her space, she decluttered her energy. She decided she was ready to start writing, and started a blog.
Favorite parts of FLOW:
The calls & the group—getting to talk to other people who were figuring out and working toward goals and getting feedback from Mia
Having everything in one place—All of our parts are part of one whole and having all of our planning in one place helps. Plus setting a vision and how you want to feel
90-day planning—Having a bigger overview of the 90 days that you can refer back to as you go through month by month
Noticing & adjusting—Doing the FLOW process, makes it easier to prioritize a certain part of your life or to notice where you aren't doing what you need. For Becky it was self-care and after the realization, she leaned into it.
Jennifer works with entrepreneurs to find balance between their vision and their lives. She helps people by setting strategy, breaking down big projects, creating accountability, creating a safe space to look at the things that scare them or the places where they are sabotaging themselves so they can end up in a place of their own joy and success. She came into FLOW365 needing a lot of this herself — as we often do.
When COVID hit, she came across a free planning class to deal with that time of change and loved the reality and grounding of the tools. From there she came into FLOW365. She didn't start the program to write a book, but a dream she had had to write that had been pushed lower and lower on the list and then almost off the page resurfaced. She restructured her whole day to focus on her writing, do her work in less time, and be a better parent.
Favorite parts of FLOW:
Worksheets—"The planning worksheets were magic!" They helped Jennifer focus on what need focus at a time when a lot was up in the air.
The group—"The women in this group across the board are just really there for each other, really committed to whatever is important to them in their own lives and beautifully supportive and generous with each other in the group." Being in a place where you can ask for help is amazing.
Accountability—It's one thing to know what to do, another to actually do it. Having time set aside on the calendar when you are showing up with other people makes a huge difference.
Support and advice grounded in the real world. If you've heard the put your own oxygen mask on one too many times or know that more veggies are good for you but you roll your eyes every time somebody suggests it, trying and practicing small changes helps. And Mia has a very real way of talking about these things that help you hear things differently so that you can actually take action.
Seeing what we really want. When we get good at planning and putting the things we want on the page and prioritizing, it gets easier to say, "What I really want to do is …" And when you have support, it makes it easier to say, "I'm going to focus on what I want for the next season."