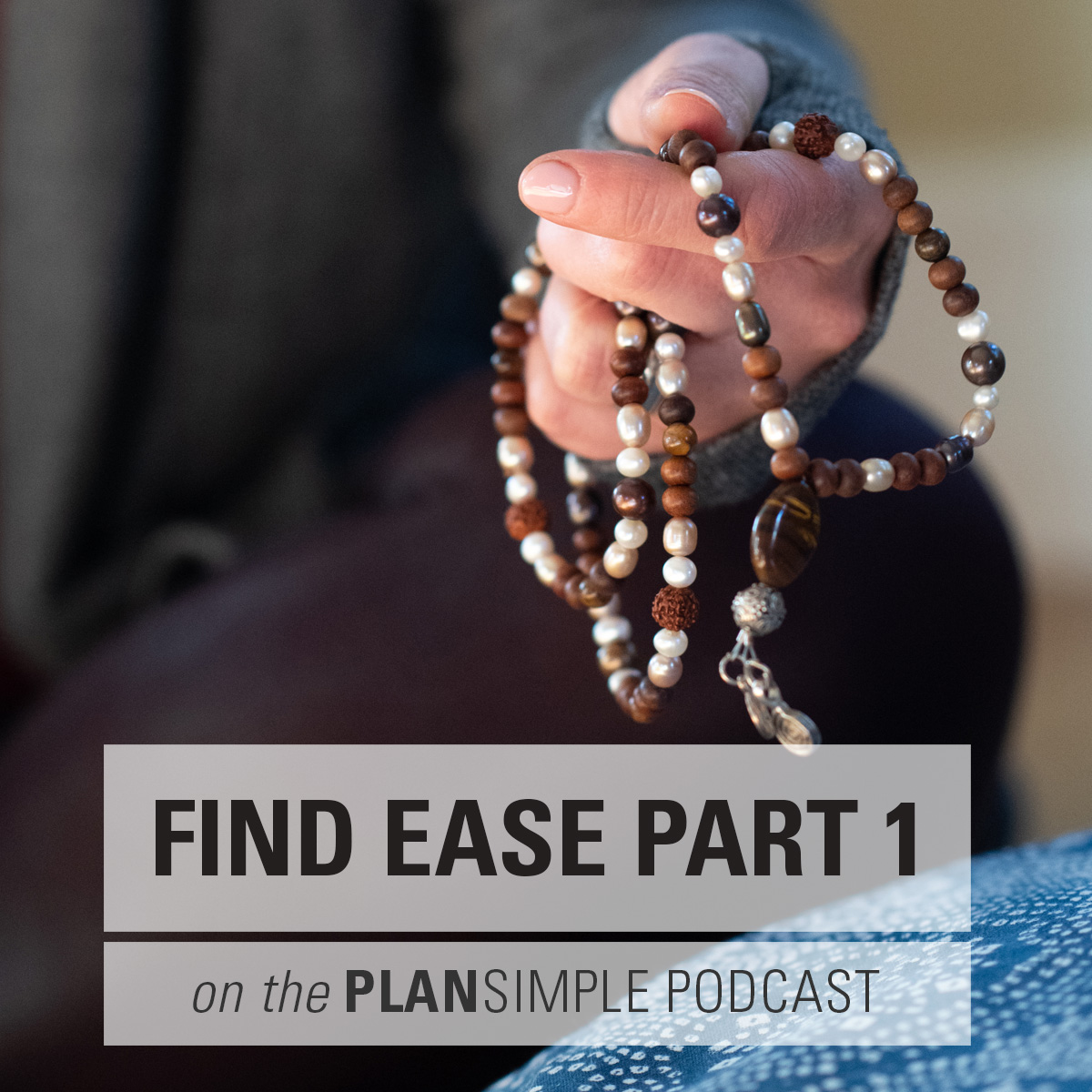 "By intentionally making space in my mind, home and body, I got access to the most important time-bending tool you and I have as women, wives, mothers, entrepreneurs, humans — our intuition."
- Mia
Find Ease Part 1: The Most Important Planning Tool
My life looked good: I had aspirations, an amazing husband, three kids under 5, and my dream career.  But I was tired, and I wasn't savoring my time with my kids. Everything about home started giving me anxiety — the mess, the food, getting three kids to bed.
And one day I counted the coffee cups on my desk. Seven cups of caffeine, and I was exhausted!
That was the day I decided to feel great.
Finding a Way Out of Overwhelm
I went all in on changing how I ate. I learned to cook. I learned to meal plan. I even wrote a book about meal planning that became a bestseller. I wrote the book because I had figured out how to make healthy breakfast, lunches and dinners with 3 kids under 5 — all while also taking pretty impeccable care of myself. Note: Neither healthy food nor a loving relationship with my body had ever been part of my wheelhouse. (More about that in the next episode.)
I am 100% sure that what we eat makes a big difference to our health and planet. And, I am equally as sure that those same benefits get reversed when we channel June Cleaver to make them happen — and they become the 100th item on our to-do lists.
There is a different way!
I go deep into to-do lists, what we think we are supposed to do, and how to move from overwhelm to ease in our new free course: From Overwhelm to Ease.
Adding More to My Plate and Finding Ease
I made a choice to take my three kids out of school for a year and go on a book tour. And as I met 1000s of moms across the country, I kept seeing that the obstacles had a lot less to do with the food — and a lot more to do with time.
I started working with women to help them find the time, and at the same time, I got a lot clearer about how I kept pulling off big goals with ease… It was through these big life changes that the FLOW Planning Method was created and tested in very different scenarios.
Here are the other things that happened when I went all in on changing my food:

I decluttered our house — most notably the kids toys and clothes.

I created more purposeful self-care, including yoga, meditation, and journaling practices.

I simplified our schedules. My kids learned how to be OK being bored, and I saw the payoff.

I got a lot more work done in much less time.

I started to study being a coach, while still running a design firm.
I actually added things to my life — reflecting and planning time, making food that really serves me, intentionally working on our lifestyle, and improving my mindset.
And I finally felt that I had more time.
It doesn't make sense, but by intentionally making space in my mind, home and body, I got access to the most important time-bending tool you and I have as women, wives, mothers, entrepreneurs, humans — our intuition.
Out of my own struggle and the struggles of all the health-seeking mamas that I was encountering, a new system was born.
Today I call it The FLOW Planning Method, and it's a thoughtful system for goal setting and goal getting that taps into a woman's relationship with time and intuition and her desire for balance.
By learning to center myself, make a plan, and follow through on that plan, I started to feel a sense of ease that I had never felt.
Balance. Ease. Overwhelm.  These are all feelings, I'll talk about them more in the next episode.
You and (I) could have 3 to-dos and feel overwhelmed.
We could have 50 to-dos and feel ease and balance.
Rethinking How We Value Our Time
Ease and balance cannot be judged by the length of time spent. They need to be assessed by the value of time spent.
Imagine an old-fashioned balance scale. You have a giant ball on one side and a small gold nugget on the other. One is bigger, but the other carries more weight. That's true of the things we balance in our schedule.
We will keep going with this idea of measuring time on the next episode, and I will give you some more examples that take you behind the scenes of my life.
But before you go, I have a mini challenge — a doable action that leads to big results.
Challenge
Consider one 10 minute GOLD NUGGET that you could add to your day to create more balance.
Trust what intuitively comes in and write it somewhere.
Later today, or right now if you have a moment, schedule that thing in your calendar.
NEXT UP: 90 days to getting great things DONE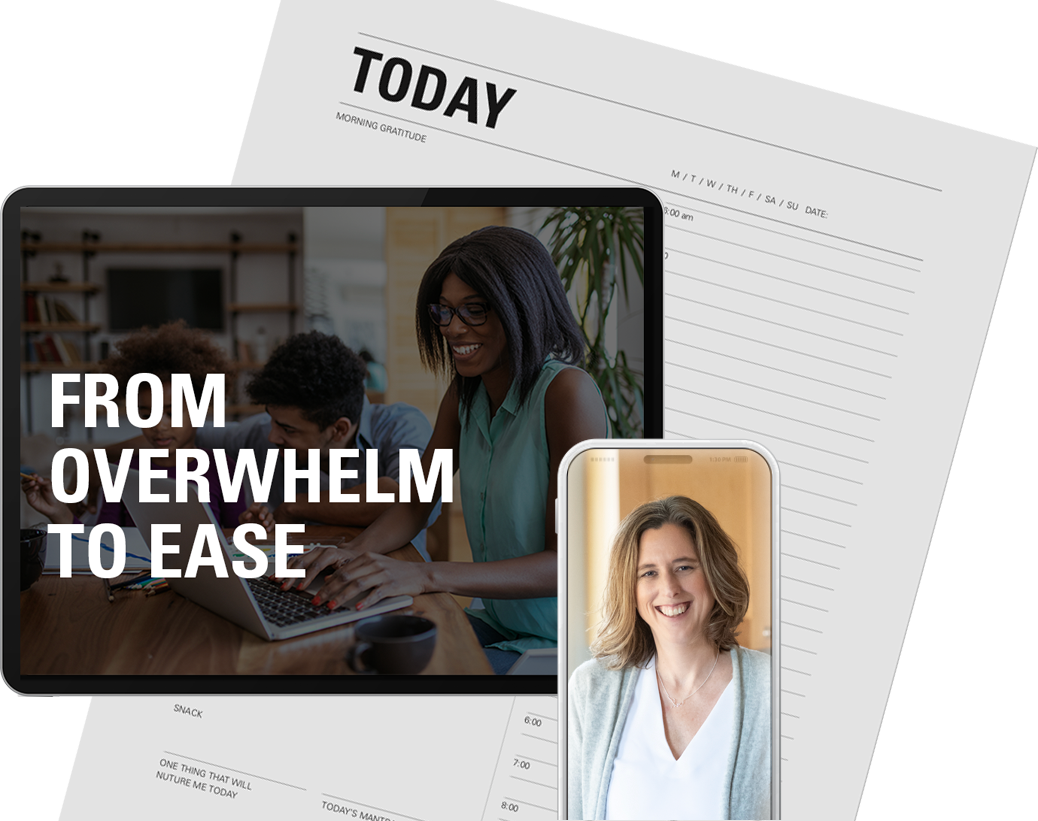 Go from Overwhelm to Ease. Make one simple change and transform overwhelm into something far more productive and valuable.
To celebrate 300 episodes, we are hosting a GIVEAWAY!!!
We are going to choose 40 people to get a copy of the FLOW Planner, and one winner will be chosen to for a VIP DAY WITH MIA!
Here is how to win:
Go to iTunes, search for the PlanSimple Podcast
Leave a RATING AND REVIEW for the Plan Simple Podcast
Come find the Giveaway Post on Instagram, and put "Reviewed" in comments
The first 40 people who leave a review, get a FLOW Planner and the brand new COURSE that goes with it!
Everyone gets entered to win a VIP day (sold for $2400) where we can plan anything from your business strategy to your meals — using the FLOW planning process.
A vision with a plan and some quick, supported action is the best way to make some serious progress towards your dreams — and that's what we do during a VIP Day!!!
Winners will be selected Tuesday, March 22, 2022.