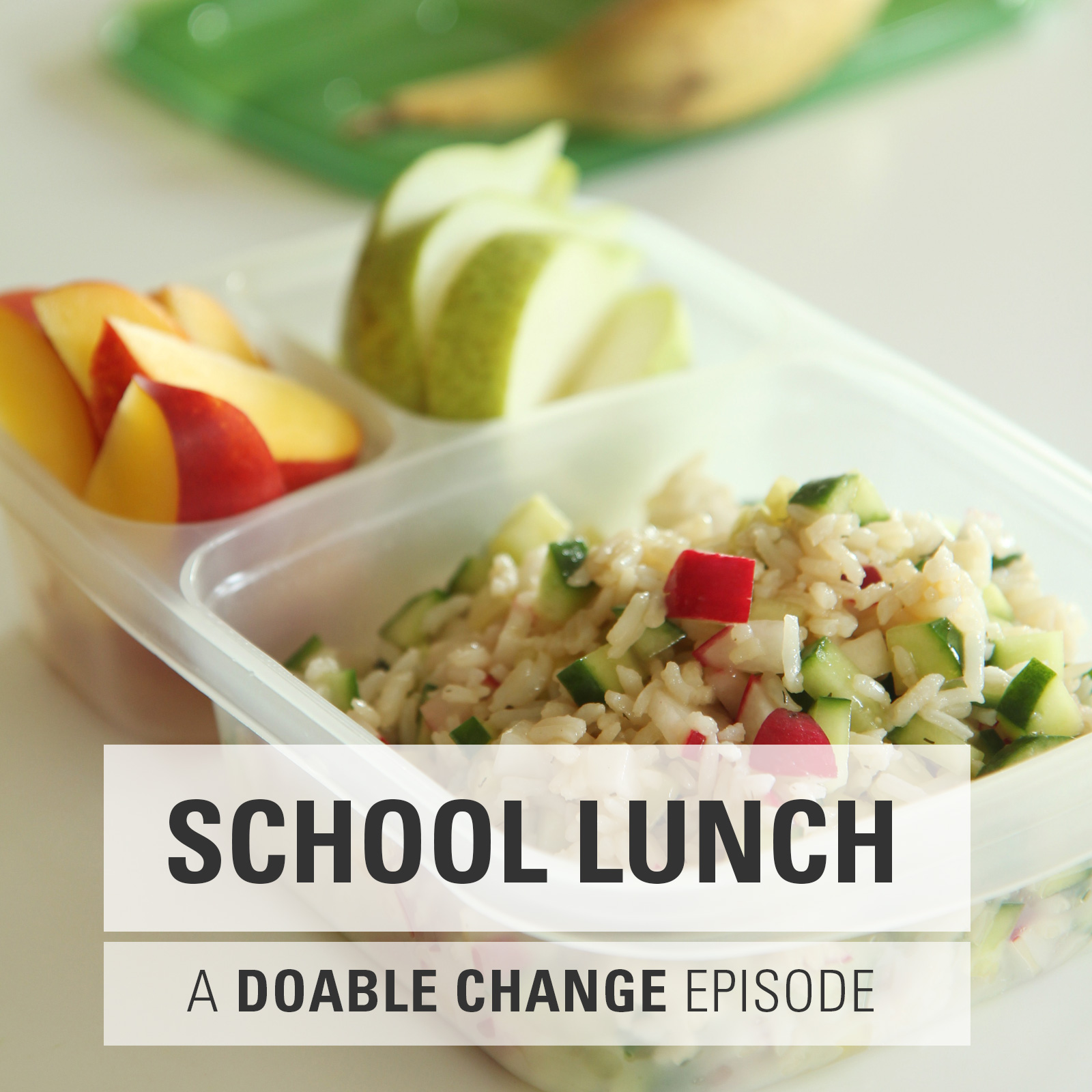 "The true secret of happiness lies in the taking a genuine interest in all the details of daily life."
- François de La Rochefoucauld
Doable Change: Packing healthy school lunches
The goal for any kid's lunch is to keep it easy to eat and full of nutritious food that helps them be present and productive during school day. I find the simpler and more repetitive lunch is, the more successful my kids feel in general
For children, lunch is a time to learn how to eat a meal away from parents. For smaller children, this starts with simple things like understanding the order in which to eat different foods, and how to open containers. For older children, this is about how to feel awesome about their homemade meal when others may be eating highly-processed foods.
Time management is an important skill that can be learned through the school lunch process. Lunch is an opportunity to be social and schools generally don't give it enough time, so navigating how to sit and get to eating and chewing is big! The more you can preview and talk through lunch at home, the more comfortable your kids will become. And do remember it is a learning process. Don't punish uneaten lunches. Use them as an opportunity to understand what is going on and empower your child to do it differently next time, or for you to pack it differently. (Uneaten lunches do make a good snack.)
Not all food tastes good packed in lunch. There are many healthy foods that don't keep well when packed at 8 am, and by afternoon, they either look or taste awful. We're going to consider all that as we go through the formulas and hopefully you'll get a lot of strategies for different fruits and vegetables that stay fresh until lunch.
I do want to  mention the importance of packing kids' lunches if they are away for school each day. Very often, I fear, parents work so hard on the other meals throughout the day that lunch is a time to "let ourselves off the hook." I don't want to make anyone feel guilty if that is what they choose because I empathize with busy parents. I know that we are all doing the best we can. It is a privilege to be able to pack lunch when there are many families who need to elect to get free lunch.

I challenge you to scrutinize the lunch menu at your child's school and question if it's the best choice for a healthy life. Maybe ask yourself: Does every meal have gluten? Does every meal have dairy? Is every meal highly processed? Does every meal have high sugar? Which meals are a little bit better? If you're trying not to pack every lunch, are there certain days that make more sense than other days? If it's a school where there is a choice, how can you empower your kids to choose the best things for themselves? That's huge, as soon enough kids grow up, and move out of the house and become adults. They will have to live in the world independently and make their own decisions about food. How can you start influencing them now so that they will be prepared with valuable knowledge when that time comes?
For younger kids, take into consideration that lunchtime at school can sometimes be stressful. Beyond food, other factors make lunchtime unique, like sitting at tables, socializing with other children, and eating without adult supervision. Depending on what the school's set up is, lunchtime can be overwhelming, and occasionally opening up a lunchbox in front of friends can make a child feel vulnerable. Maybe their neighbors are eating differently or making different choices. It just opens up all sorts of things for kids. Empower your kids ahead of time so that lunch feels successful and they are confident around their peers, even at a young age. You can do that by explaining what's in the lunchbox, and by sticking to that idea of rhythm.
Now let's make school lunch feel more doable. What can you plan for this weekend and next week that will help you make this part of your life easier?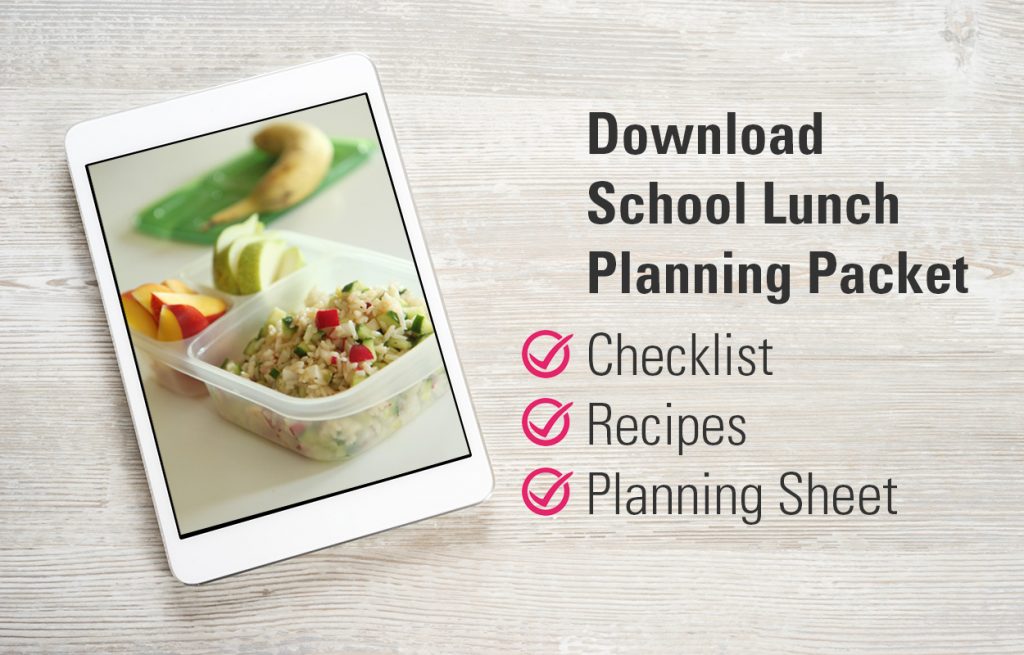 Here is the checklist, but it is also all packaged up above…
Highlight the items that resonate and take action towards them this week.
Get all the supplies – lunch boxes and containers that will make your child

successful eating lunch at school.

Get rid of containers that do not serve you, so they are not filling drawers.

Create a rhythm for lunches, dip day, pasta day, leftover day etc., and then make a list of

5 variations of what can go in the box for each day.

Create a stack of notes to send in lunch – explaining the food, or just saying "I love you."

Practice eating lunch on the weekends.

Streamline your morning ritual to make lunch making feel easier.

Make lunch-worthy sweet treats on the weekend.

Mentor older kids to make their own healthy lunch.
Come find the lunch post on Instagram, and let me know how your school lunch is going.