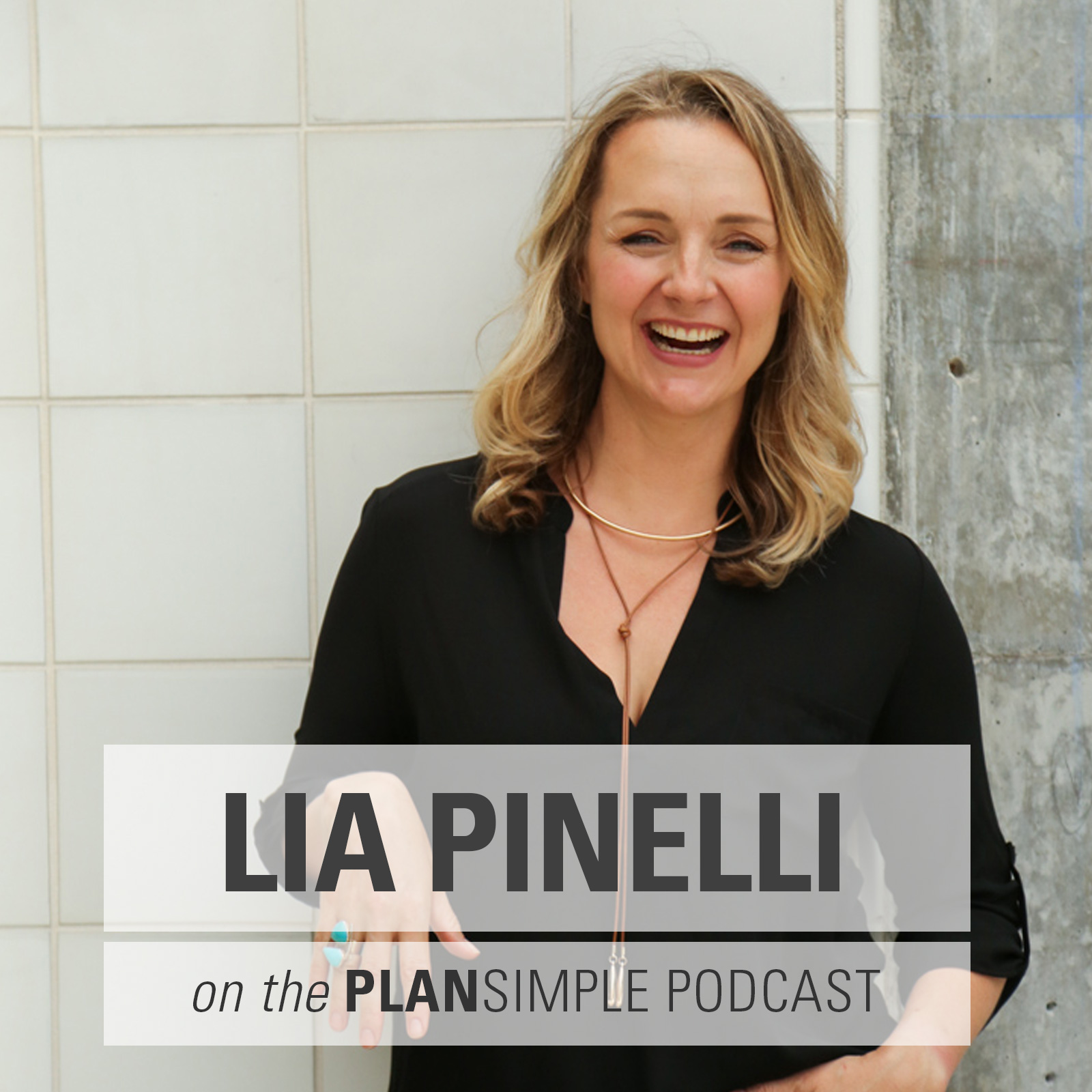 I felt like if I wasn't thinking about dieting, and my relationship with food, so frequently, I would be able to produce and contribute so much more in the world.
- Lia Pinelli
Ditch the Diet Drama with Lia Pinelli
On this episode of the Plan Simple Meals Podcast, I'm really excited to talk with Lia about one of my favorite and most dreaded topics—weightloss. Lia helps women ditch the diet drama and lose weight from a place of love. With a background in education and life coach training from Martha Beck, Lia has a lot to share about reframing how we think about weight loss. 
Both of us have a long history of dieting and struggling with weight, and we know many women struggle with this. Changing our approach can help so much. We talk about starting from understanding what's going on when we eat—hormonally, psychologically, in our brains in general—and how we can use that knowledge to empower ourselves to change our relationship with food. 
Lia shares her experience jumping from diet to diet, trying all the things, and never getting results. She talks about how she just gave up and decided she was the weight she was going to be. She was teaching about body diversity and self-love… but she couldn't quite shake being uncomfortable in her body and her relationship with food. And she felt like she was wasting so much potential by spending so much time thinking about weight and food. That's when she shifted to mindset tools. 
We talk about: 
Losing weight by focusing on mindset and getting curious

Counting cash not calories—and not letting relationship with food get in the way of doing big things in the world

Understanding the difference between physical and emotional hunger

The hunger scale and knowing our physical cues of hunger

How our hormones respond to hunger and fullness (and how we get unbalanced)

Finding what works for you (it isn't the same for everybody)
BIO
Lia Pinelli is a weight loss coach who focuses on helping badass women ditch the diet drama and lose weight from a place of love. Her clients are women who achieve at the highest levels.
They do it all: run companies, excel at their careers, raise children,  manage their households (a full-time job in itself!), squeeze in time for exercise (or at least try!), and stay abreast of current events.
They quite literally do it all. Except for one thing. Stop overeating. And that is where Lia's work begins.
LINKS
Doable Changes from this episode:
GET CURIOUS.

Start with curiosity. Ask: What happens if I eat this? How do I feel when I eat ___? How do I feel if I change when I eat? Use what you learn to start to make changes about what you eat or choose not to eat or when you eat or how much. Stay curious about how it feels.

NOTICE HUNGER CUES.

Do you know what hunger feels like? If you are used to eating at specific times or even eating throughout the day, you may not know your hunger cues. Are you eating because you are physically hungry or emotionally hungry? Before you eat, ask, "Am I hungry?" Stop carrying snacks around. See what happens. Instead of looking at the clock for meals, see what happens if you wait and listen to your body.

TRY TWEAKING.

Our bodies change. They change throughout our cycles and throughout our lives. If you feel like you have something that works for you and then it doesn't, don't be afraid to make tweaks based on what you are noticing about your body. Not sure you know enough yet, try something, see how it feels and then adjust.