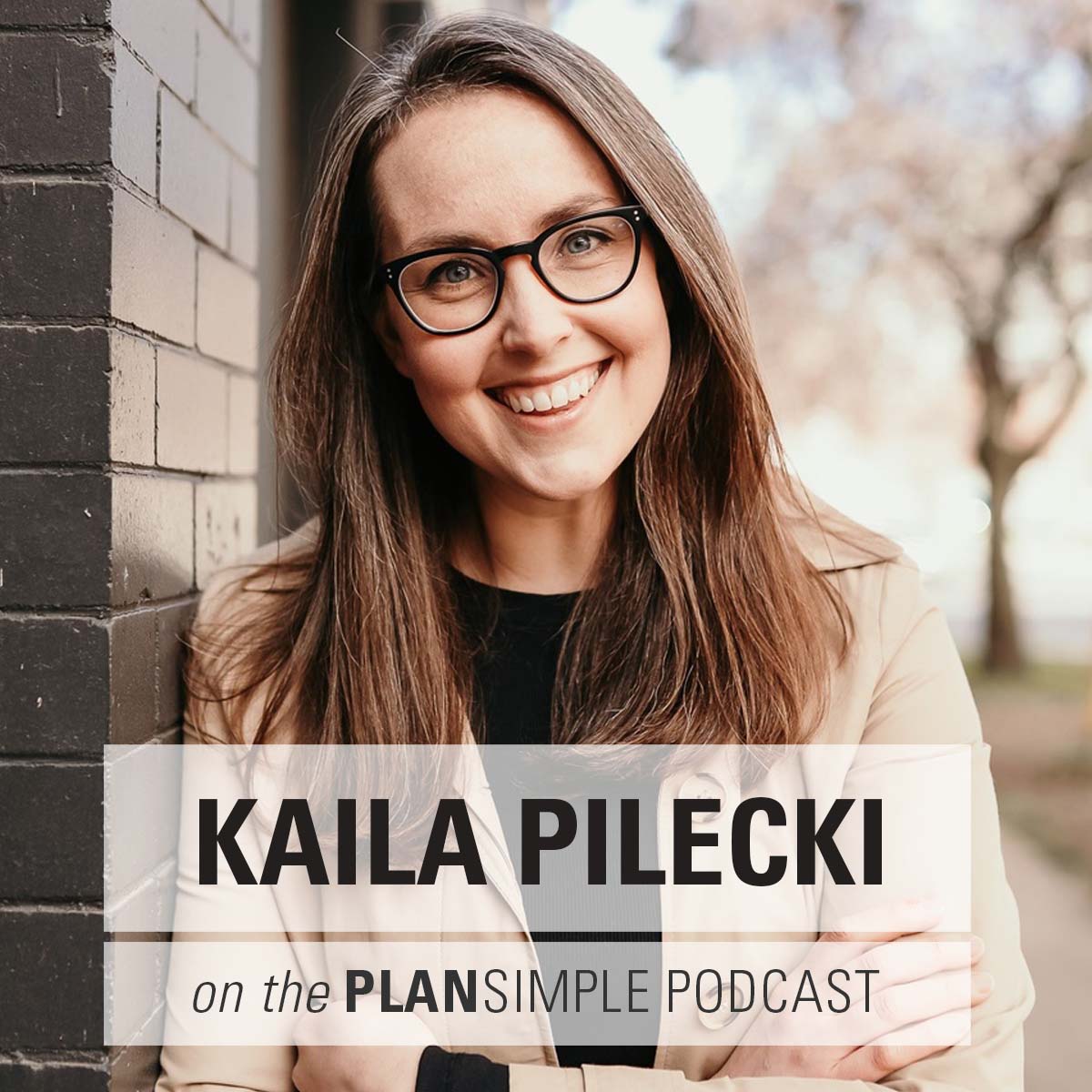 You can change your money story and build wealth.
- Kaila Pilecki
Develop a Positive Money Mindset with Kaila Pilecki
More money and more ease … isn't that what we all want?  I'm really excited to talk with Kaila Pilecki of My Aligned Purpose about money mindset and systems. If both of those make you groan, you definitely need this conversation.
Many of us equate money with freedom … but sometimes growing money can feel restrictive. We talk about how to make restrictions around money feel better. We also explore a more expansive approach that recognizes the value behind spending for growth. Choosing the approach that works with your own nature is essential.
Systems are another thing that can feel restrictive. I fought against planning and systems for a long time before realizing the freedom they can bring. Whether it's systems around your money or attracting new clients or any other part of your life, systems can bring more ease — and they don't have to be a big deal to create.
We talk about: 
Money mindset and changing your money story (making money won't make you a horrible person) 

The easy way to set up a system — start with what you already do

Creating an amazing customer experience to make it easier to make money

Understanding whether you are wired to start or finish things — and how to partner with somebody to make things happen

Setting yourself up for success by getting clear and realistic about how long things actually take

Delegating — and really letting go of somethings — so that you can focus
BIO
Kaila Pilecki is a Certified Executive Coach and co-founder of My Aligned Purpose, a coaching and learning company for ambitious women entrepreneurs.
She has over a decade of experience, working in leadership and fundraising roles with non-profit organizations, where she raised millions of dollars to facilitate social change. An entrepreneur through and through, Kaila has established and operated multiple businesses including her coaching practice, managing real estate, painting houses and creating artisanal, cultured butter. 
Kaila specializes in creating effective, profit driven business systems that take the guesswork out of growing and scaling your business.
LINKS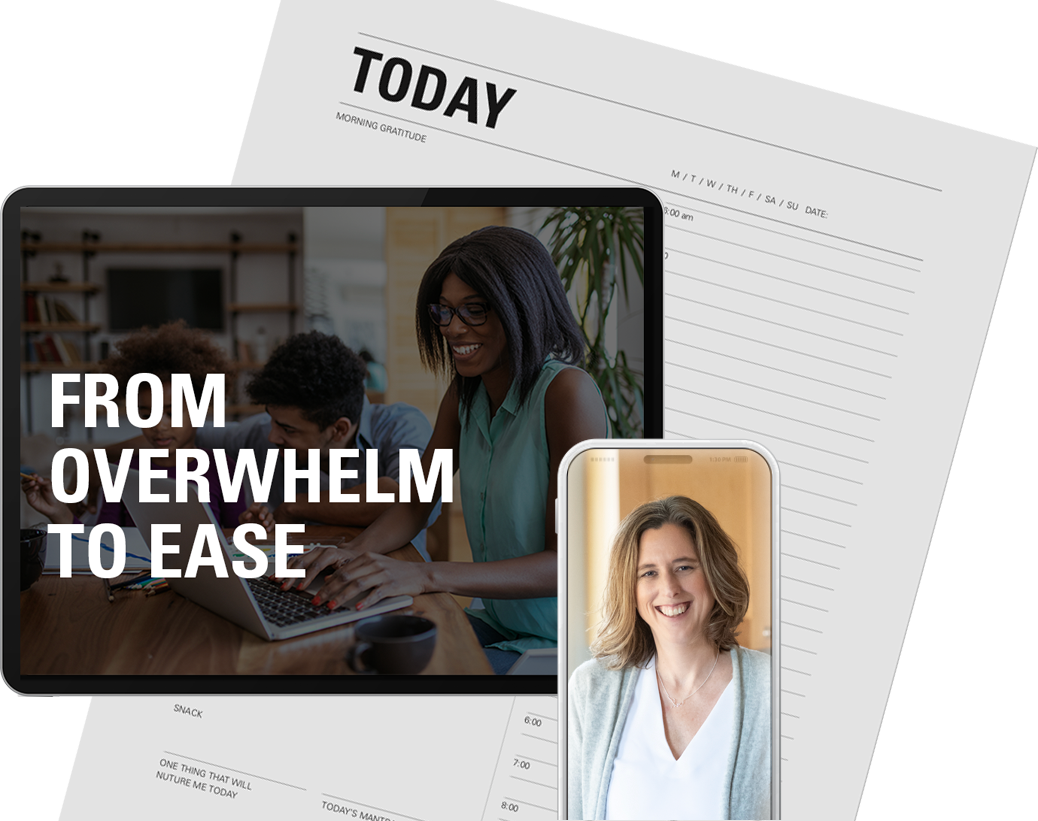 Go from Overwhelm to Ease. Make one simple change and transform overwhelm into something far more productive and valuable.
Doable Changes from this episode:
ASK MONEY QUESTIONS.

One place to start with changing your mindset around money is to ask yourself: Where am I currently spending money? Where do I want to be spending money? What could I do to shift where I spend my money for better alignment?

DOCUMENT A SYSTEM.

We think of setting up systems as a big project. Start with what you already do. Document each step. Pay attention to how long each step takes. Schedule things. What parts of the system do you hate doing? Delegate or (if possible) delete. What parts don't run smoothly? You can tweak your system once you have it set up.

THINK LIKE A CLIENT.

How can you make it easier for people to work with you? Take some time to visit websites of other people in your field. What is super clear and smooth? What feels hard to navigate? Do you know what to do when you land on the page? Can you find what you need? Take the best and bring it to your own site or process. Check your site or process for things that aren't working.