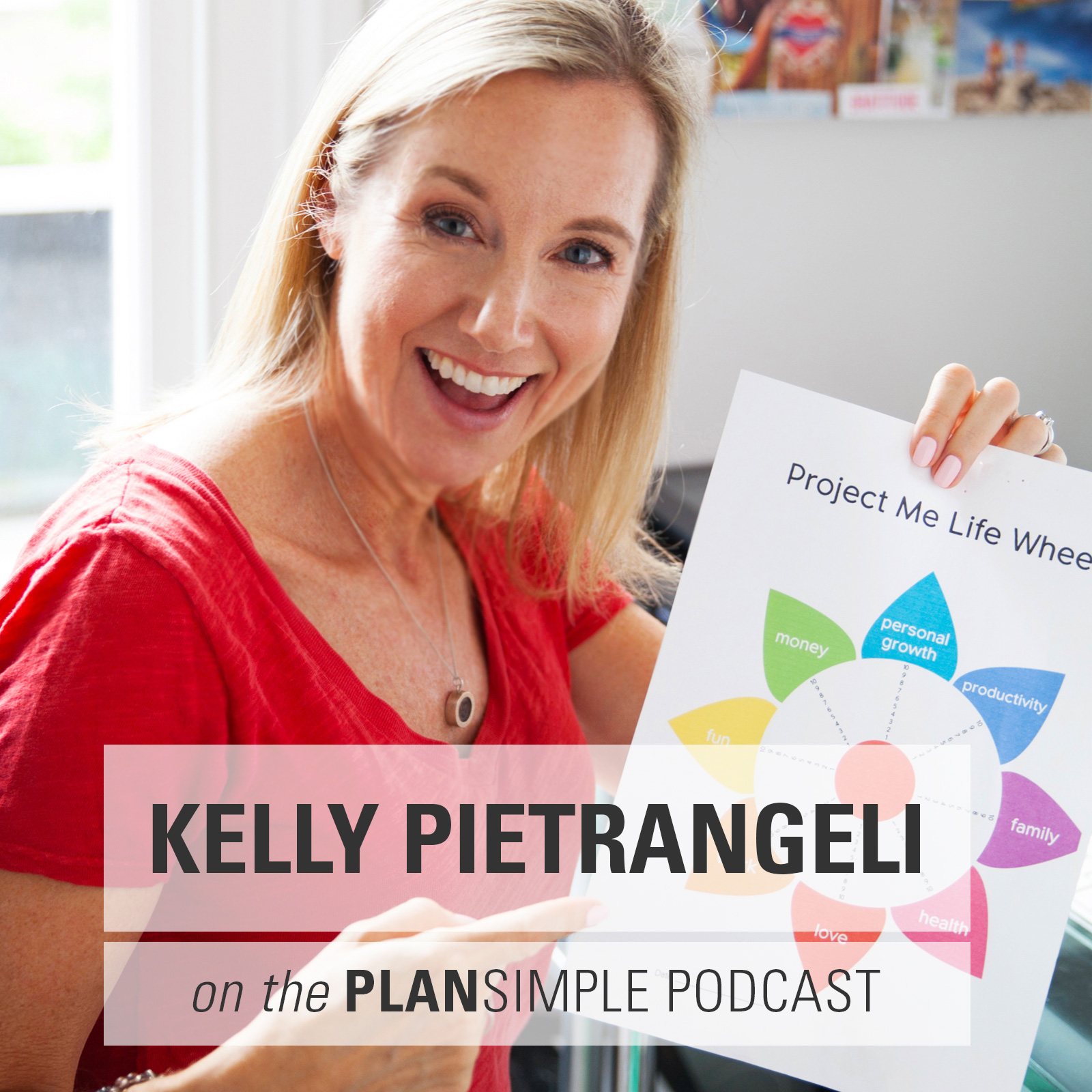 Once you've gotten clear about what you want out of December and what you don't want, make sure that you're doing things each day from that in December.
- Kelly Pietrangeli
December Life Planning Strategies with Kelly Pietrangeli
Do you ever feel like you're just going through the motions, getting by on autopilot, even with the things you supposedly want to do? Kelly suggests living more consciously by thinking of your life as an exciting, ongoing project. 
To do that, you can use the Project Me Life Wheel, which has eight areas of life on it:

Productivity & time management

Family

Health

Love

Work

Fun

Money

Personal growth
You do a quick assessment for each area of your life, using prompts, to see how things have been going in each area. It isn't about making your life perfect. It's more about seeing what areas of your life are pretty consistently going okay and where you might want to put some attention. 
From there, you take ideas about changes you want to make and create an action sheet. The key is to make a choice to focus. Even if you feel like all areas of your life need work, choose where you will focus this month—and remember you can choose a new focus next month. 
For December specifically, having a plan can make what can be a hectic month so much better. Start with questions like What was the best part of last December? What was the worst? What do I have to do? What do I want to do? Then think about what you want more and less of, what you will stop and start, what your challenges are, what you need to figure out. What is your holiday wish list? What do you want from yourself? Take all of that to create your dream December. 
Write down how you want to feel this month. Keep it front and center. 
Then make sure you you are incorporating what you want into your day. That means making a plan for the day that includes the things you said you want and avoids the things you didn't want.
Once you've filled in all these lovely little spaces and Once you've gotten clear about what you want out of December and what you don't want, … make sure that you're doing things each day from that in December.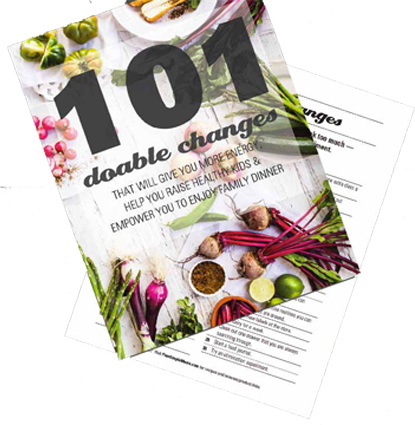 Choose from the changes above or download a list of 101 Doable Changes we made for you.
3 doable things
Assess your life.

Take a few minutes and look at the different areas of your life. This doesn't have to take long. Make it fun. Take yourself out to a cafe and give yourself a little time. Give each of the eight categories a rating of 1–10 (10 doesn't mean perfect). Pat yourself on the back for things that are going well. Notice where you might want to shed some attention in the next month.
Pick one life area to work on.

Choose one life area that could use a little attention. What's going to make a difference here? List 1–3 things you can do to make improvement in this area.
Plan your Dream December.

Get really clear on how you want this month to feel. Know what you want more and less of. Think back to last December to learn from it. Then design a December you love (right now is a great time to be doing this work). Keep your vision front and center and use it daily to set up a plan that aligns with your vision. 
Links
Bio
Kelly Pietrangeli is the creator of myprojectme.com and author of the book Project Me for Busy Mothers. Kelly is on a mission to help women step out of auto-pilot and into higher levels of conscious living. As a mother herself with two teenagers, she understands the struggle with the juggle. Her website and book are a treasure trove of resources and inspiration.  She also runs an online membership club called Project WE to help women who want to work on their lives alongside Kelly and a super supportive community.