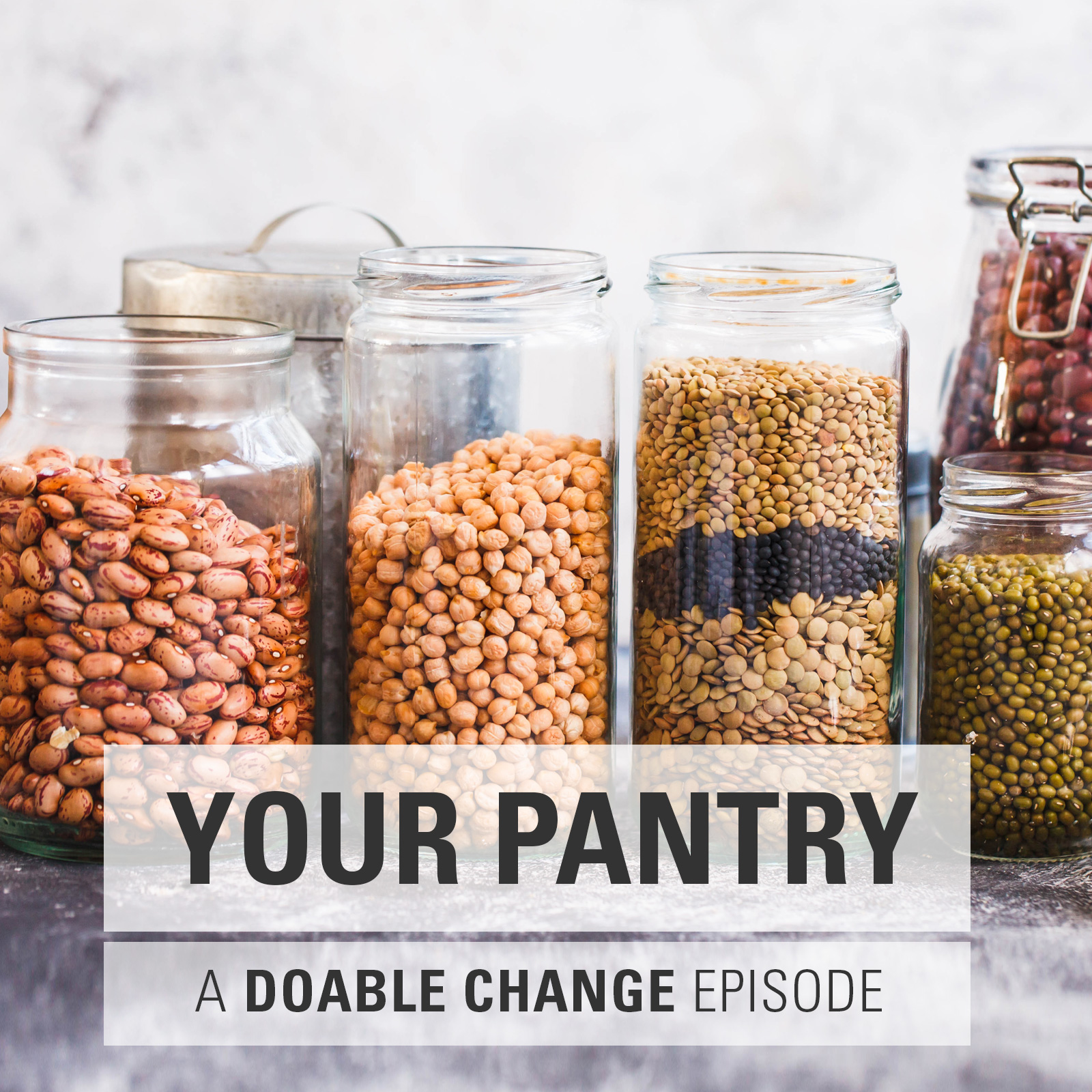 "Have nothing in your house that you do not know to be useful, or believe to be beautiful."
- William Morris
Clean out your pantry and create a space that supports your wellness
You may have a full on pantry, or you may have a few cabinets or shelves where you keep things that don't go bad — rice, canned tomatoes, crackers, nuts.
If you are like most people, sugary cereals and cookies that you bought because of PMS or a screaming kid also make there way on the shelves.
If you are like me there are probably also some expired cans and jars that you never intend to use, or crumbs that spilled when a child helped themselves.
I have found that when this space we call a pantry is under control, it opens up new possibilities and ease on our wellness journeys.
When thee contents of our pantry are in opposition to the food choices we want to make, it makes things kinda hard.
I have helped countless women clean out their pantries. I get called in quite frequently when gluten is an issue, and it seems like an impossible thing to REALLY give up. I always agree that it must feel impossible when I see a pantry full of gluten crackers and treats.
If you are trying to make a change or feel like some order would help you with the overwhelm you feel in your kitchen, this is a doable change I would highly recommend!
We all need to do this from time to time. I always do it in the fall as the holidays approach…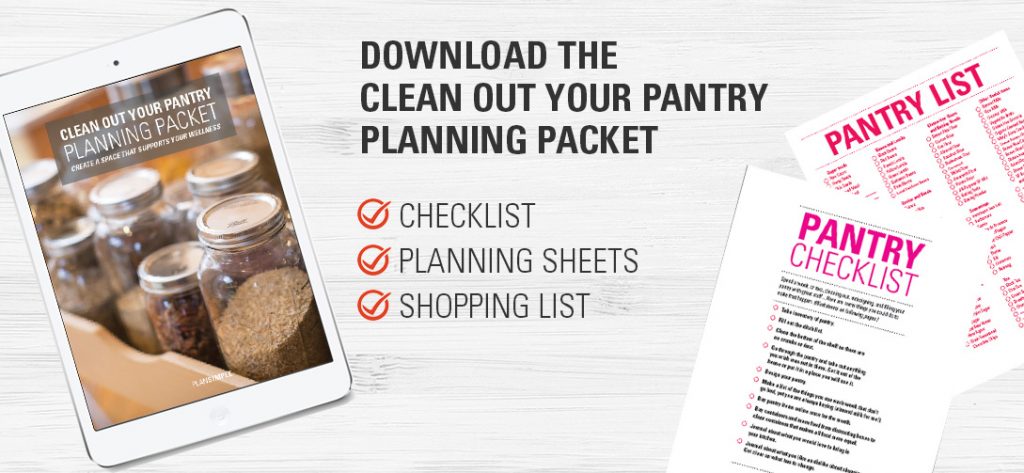 Spend a week, or two, cleaning out, redesigning, and filling your pantry with great stuff… Here are some things you could do to make that happen.
You can download this checklist and the planning sheets that go with it here.
Take inventory of pantry.

Fill out the ditch list.

Clean the bottom of the shelf so there are no crumbs or dust.

Go through the pantry and take out anything  you wish was not in there. Get it out of the house or put it in a place you will use it.

Design your pantry.

Make a list of the things you use each week that don't go bad, yet you are always buying (almond milk for me!).

Buy pantry items online once for the month.

Buy containers and move food from distracting boxes to clear containers that makes all food more equal.

Journal about what you would love to bring in your kitchen.

Journal about what you like and dislike about shopping. Get clear on what has to change.