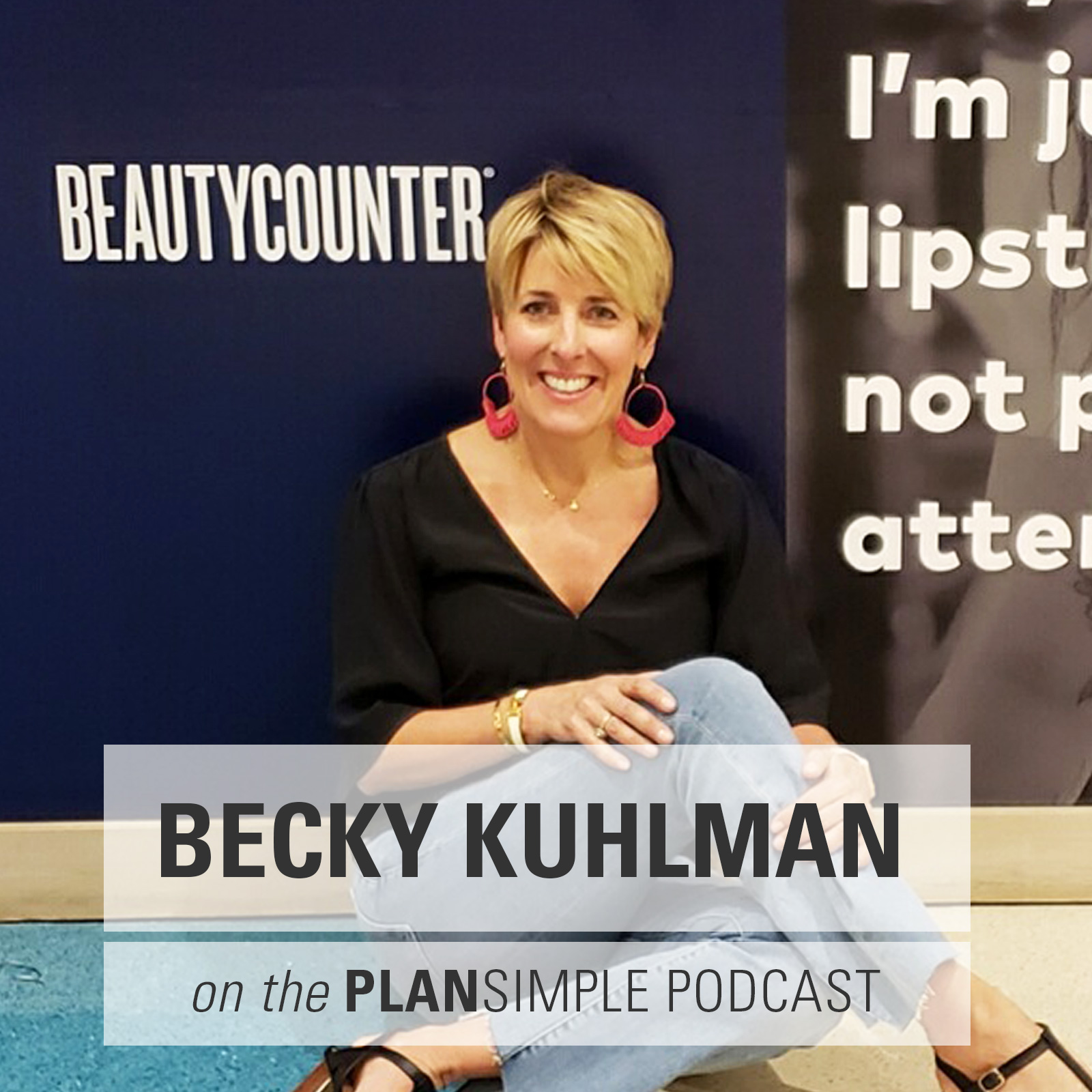 Women need to ... know that they're beautiful without all of that makeup.
- Becky Kuhlman
Clean Beauty with Becky Kuhlman
On this episode of the Plan Simple Meals Podcast, I'm really excited to talk with Becky Kuhlman, a Beautycounter consultant, about safe skincare and beauty products. From what not to use to safe sunscreen, we talk about keeping yourself safe and healthy. It's not just what you put in your body, but what you put on it.
Becky started with sunscreen. When she was living in India with her kids, she recognized the need for sunscreen but knew even then that most sunscreens weren't safe. In this pre-Beautycounter world, she used a product called Blue Lizard to protect herself and her kids from the sun – and the ingredients in sunscreen.
She talks about the Never List she got from Beautycounter and how it changed what she buys. (We've linked the list up below for you.) She mentions specific ingredients you should watch out for and what they can do to our bodies.
We talk about:
Using mineral based sunscreens, which are safer for you and the environment
Starting with the things that you leave on your skin like lotions and sunscreen
Using coconut oil and olive oil in your skin care regimen
The importance of reading ingredients and recognizing the number of chemicals in US products—it's not enough to rely on labels like "natural"
The challenge and necessity of cleaning up you deodorant
Embracing our wrinkles and natural beauty
Her work with Beautycounter, doing something with a purpose, and weaving work throughout your day
BIO
Becky Kuhlman is a Beautycounter consultant and mom to two teenage girls. She's passionate about educating people and advocating for cleaner products.
LINKS
Specific Products or Posts Referenced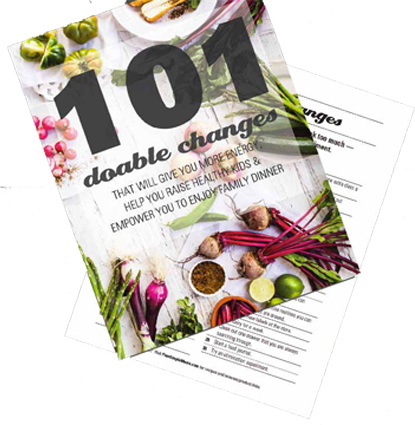 Choose from the changes above or download a list of 101 Doable Changes we made for you.
Doable Changes from this episode:
CHECK OUT THE NEVER LIST. Grab a copy of the Never List (linked above). Then start checking the labels of products you already have. Set aside those with ingredients on the Never List. Read the label of every product you buy. You can start making changes to what you buy or simply start by getting aware how many dangerous chemicals you are putting on your skin.
MAKE A PLAN TO CLEAN UP YOUR PRODUCTS. Start with the things that stay on your skin and go from there. Put dates in your calendar, giving yourself time to purge and get what you need. Remember, it does not all have to be expensive. For a simple swap out that doesn't involve buying new products, try using olive or coconut oil on your skin. Becky even talks about mixing in some sugar and possibly flower extracts to make a simple body scrub.

TAKE YOUR SHOES OFF. There are a lot of ways we are exposed to toxins. Try taking your shoes off when you come in the door to reduce what you track into and through your house.