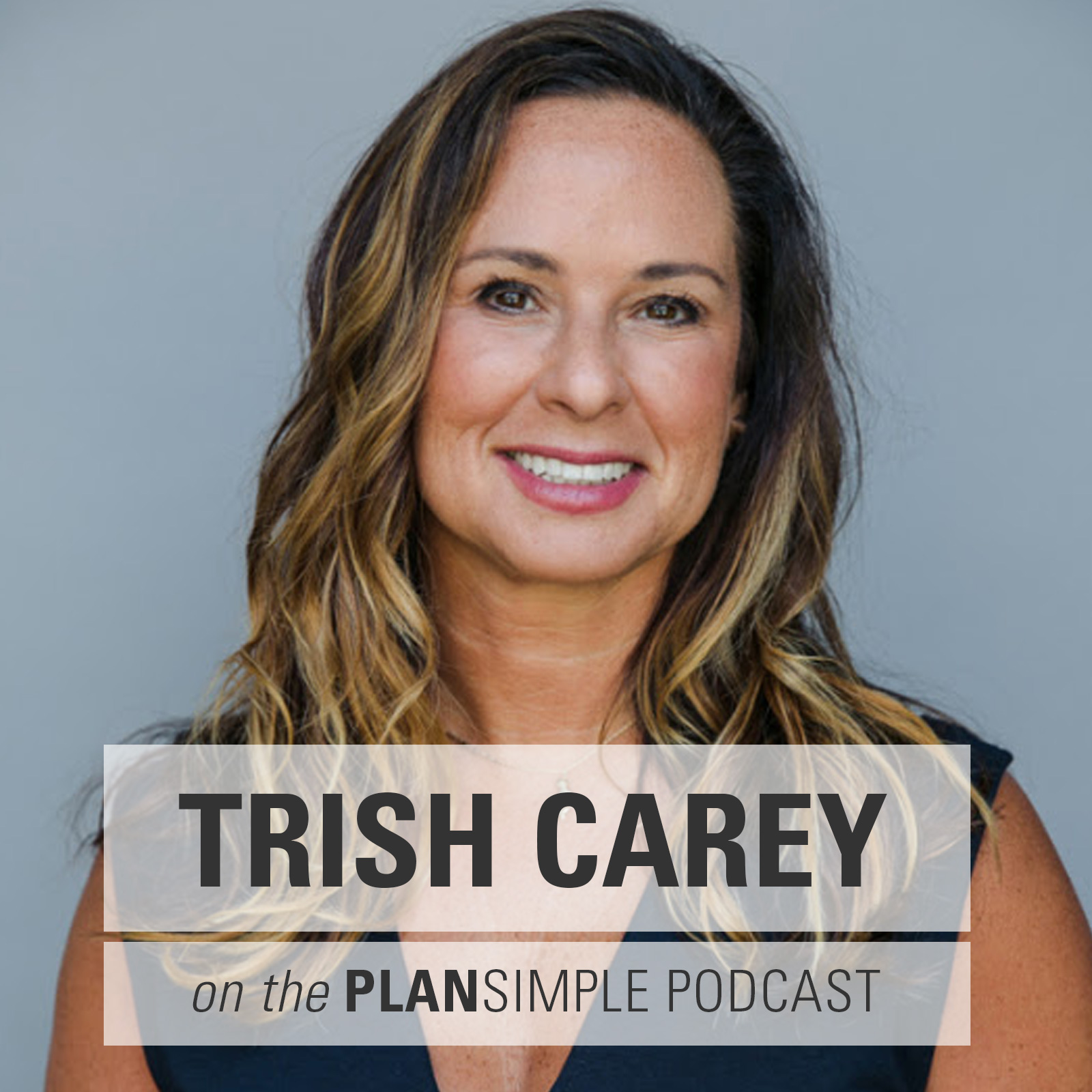 I need to be comfortable but I need to also look pulled together, professional, neat.
- Trish Carey
Buy with Purpose with Trish Carey
In this episode of the Plan Simple Meals Podcast, I'm really excited to talk with Trish Carey about "wardrobe" as part of a simplified life. We talk about being on-trend without being trendy or throw away and how to elevate your everyday look. 
One key thought: women don't need six different wardrobes. You need essentials, pieces you can wear year-round, things that you can mix and match, and they should be great quality. And when you mix in things that are largely lifestyle and part performance—you can go to yoga and then move seamlessly into the rest of your life without a complete wardrobe overhaul. It's possible to be comfortable and look pulled together, professional, and neat. 
We talked about the thought that goes into your wardrobe beyond what you are wearing. Where we shop and what we buy matters too. Are you buying throwaway clothes? Are you buying something from a company that supports other entrepreneurs, other women? 
We talk about: 
Having too many clothes and how a smaller, but better-selected wardrobe serves us better

The benefits of a capsule wardrobe with pieces that work year-round

How upgrading your basics can make all the difference

Conscious spending

Finding out about a trend before it happens

Making connections and live experiences even when working in an online space
BIO
Trish Carey is a stylist with Peach. She left the corporate world to stay home with her two daughters. After 10 years as a stay-at-home mom, she decided she was ready for something new and discovered Peach in its early days. She loves what she does as she's grown as an entrepreneur, fulfilled her love of fashion, and even more fulfilled her love of relationships with other women, all while fitting into the nooks and crannies of her life. 
LINKS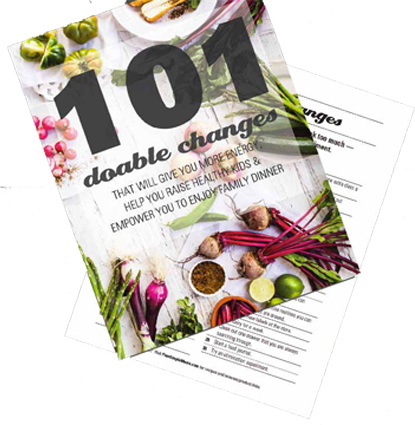 Choose from the changes above or download a list of 101 Doable Changes we made for you.
Doable Changes from this episode:
CLEAR YOUR CLOSET.

We talk about upgrading your wardrobe, but before you buy anything, start by knowing what you have and clearing out what you don't need. I did the Mari Kondo method, but do what works for you. Pull out anything that no longer fits; is stained, torn, or otherwise in bad shape. Let go of anything you never wear or put on and take off. Look at what you have. Look at what you wear every day.

UPGRADE ONE BASIC.

Choose one basic of your wardrobe. A white t-shirt. Black leggings. Whatever it is you wear regularly. Shop consciously to buy a new one. Think about something that fits well and makes you feel amazing. Think about fabric and fit. Think about where you are buying it and from whom.

SHARE A COMPANY YOU LOVE.

Helping other women entrepreneurs can be a big feel-good thing—and you can find some amazing products too. If you have a product you love from a woman-owned business, give it as a gift, recommend it to a friend.