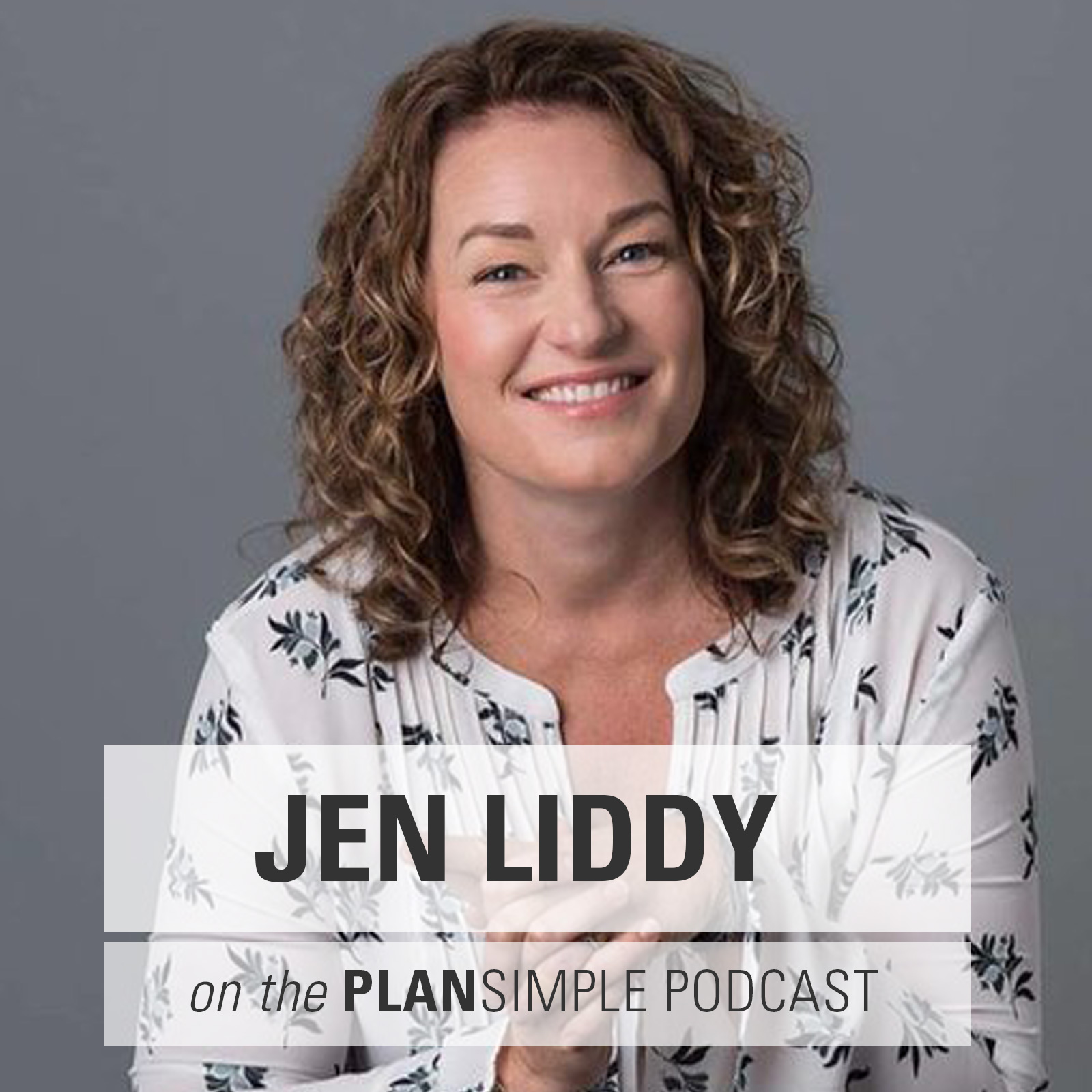 You don't need a longer to-do list. We need to get you back to you. What do you want?
- Jen Liddy
Being Organized vs. Being Balanced with Jen Liddy
On this episode of the Plan Simple Podcast, I'm really excited to talk with Jen Liddy, an accountability and mindset coach about planning systems and order and creating more ease.
Jen has always been super organized and describes herself as a linear thinker. We talk about how that helps and sometimes limits her. I love her explanation of how she can fill in her schedule like Tetris blocks, but she realized—and this is so important—that some of those blocks need to be empty blocks for recharging.
She even tells here clients, who come in tell her that they need to be more productive and get more done, that they need a new calendar or planner—they need to get back to themselves, what they really want.
We talk about:
The difference between being organized and being balanced

The fact that doing more isn't the answer—in fact constraining your to do list helps

The expansiveness in slowing down (even when it is hard for you)

How our bodies tell us what we need—things like getting sick again and again or gaining 25 pounds—but we don't listen

Setting up your day and choosing what is in it so there is not panic about getting "everything" done

The importance of accountability, especially to obligers, and how accountability can be fun instead of judgmental
BIO

Jen Liddy is an Accountability & Mindset Coach with a mission to support, guide, & coach people to achieve that goal that's been nagging at them for so long now! Her dream job is helping entrepreneurs feel supported, get organized, confidently make decisions, achieve goals—and have a life again.
LINKS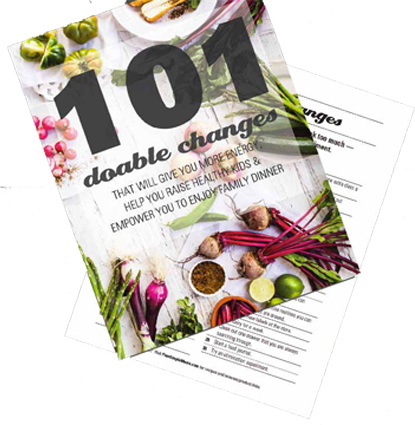 Choose from the changes above or download a list of 101 Doable Changes we made for you.
Doable Changes from this episode:
CONSTRAIN YOUR TO DO LIST.

Yes, you need a place for all the things in your brain. Call it a braindump or a parking lot, but not your to do list. Choose the 3 things you really want to get done for the day. Write them on a Post-it and keep them in front of you. You will get more things done, but you stay focused on the 3 things you write down.
DO THE UNCOMFORTABLE THING.

Most of us put something on our list that we don't really want to do. It's hard or will take a lot of energy, so we don't do it. Do the uncomfortable thing. Once you do that and realize that you can do hard things, you gain confidence and start getting your list done more regularly.
BUILD EMPTY BLOCKS INTO YOUR SCHEDULE.

Empty blocks are essential for recharging. If you aren't in the habit of including empty blocks in your schedule, it can feel a little strange or uncomfortable. Try adding one in this week. Don't schedule anything else in that time. Use that for something that recharges you. As you get used to this doable change, try adding in more empty blocks.