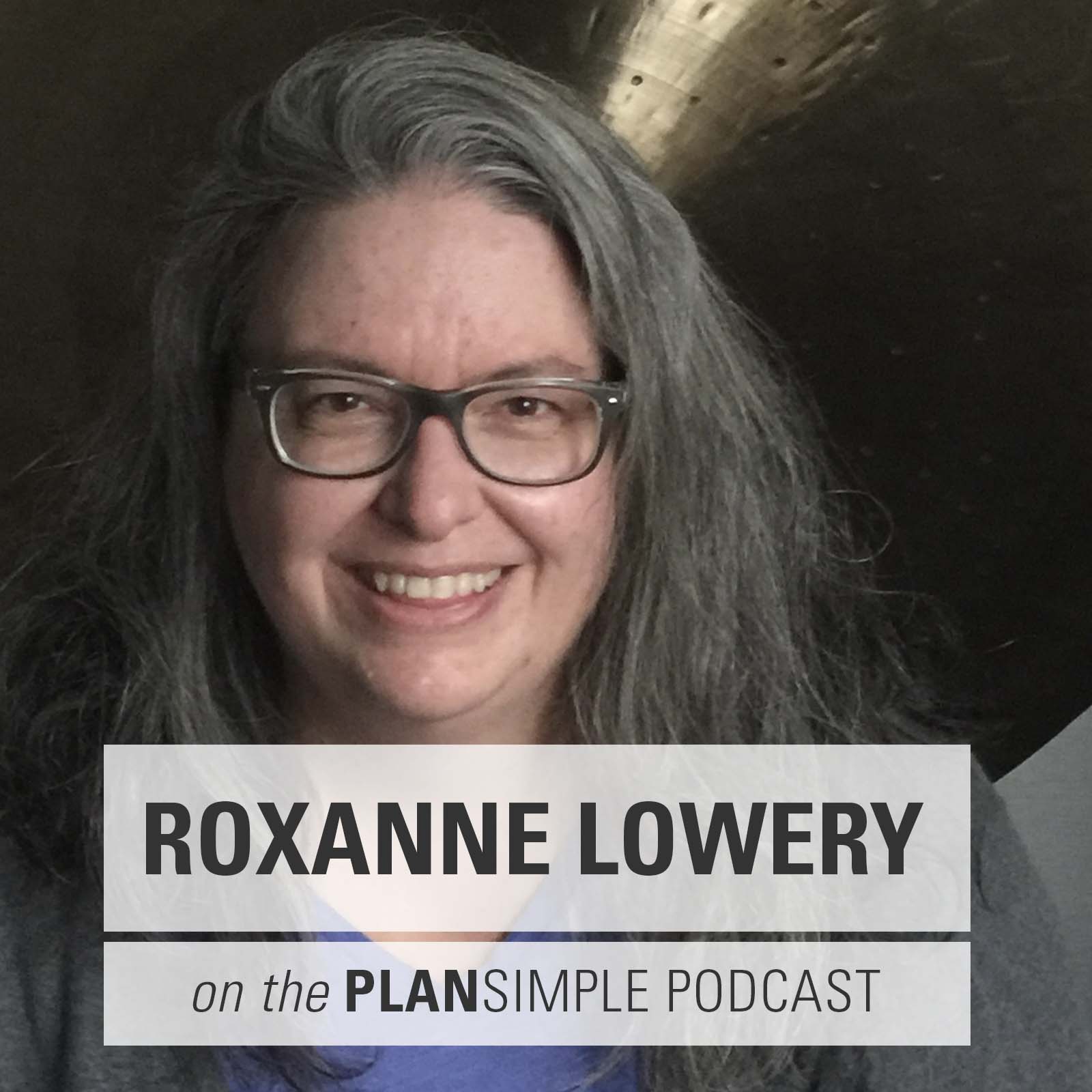 If you are looking for deep, foundational support and resourcing to help you move in life, I strongly encourage you to look at FLOW365.
- Roxanne Lowery
Being Not Doing with Roxanne Lowery
You can change your state in a moment. Curious? Check out this conversation with Roxanne Lowery, a therapeutic sound practitioner, who has a quick practice you can use anywhere to change your state. Roxanne has been navigating becoming an entrepreneur and caretaking for her parents. She's part of the wisdom that comes from the most amazing women in FLOW365.
Roxanne explains that sound has the ability proven by science to relax the autonomic nervous system. Sound can take us from sympathetic—fight, fight, or freeze—into parasympathetic, which is resting. We talk about how she uses sound to help people achieve transformation.
Being a caretaker is demanding, whether we're talking about kids or aging parents — or both. Add special needs like a parent with Alzheimer's and there's a greater demand. Roxanne talks about the challenge of caring for her parents while also building a business. And we talk about the support in community where others get it because they are or have lived it.
We talk about: 
Being in a transition space — leaving a high stress career, working part-time and caretaking, and the learning curve of being a new entrepreneur

How vital self-care is for caretakers

Connecting with what lights you up, in Roxanne's case creativity
This is part of a series where we will be highlighting the work of some FLOW365ers. I ask each one, what are three pieces of advice from your expertise that you know will serve the Plan SImple audience. Because they know the process so well and are part of the audience, their pieces of advice are so valuable!
Roxanne's three pieces of wisdom:
KEEP YOUR EYE ON THE BIG PICTURE.

Visioning and connecting to your future self can help you focus and choose your goals and actions in this season and for each week. It can help keep all the things that need to be done on a daily basis in perspective.



DO A DAILY BRAIN DUMP.

We are trying to hold so many ideas and pieces in our head, and it's exhausting. Do a brain dump to get everything onto paper so you can stop holding onto it. Some of those things will make it into your weekly or daily plan, but some will be things you just stop trying to remember. Making a daily practice of a brain dump can help you sleep better, focus, and find more balance.

BEING NOT DOING.

There's been such a growth of information out there about mindfulness and being here now, being present. Sound creates a beautiful container for us to be present without any expectations, without having to do anything. Dance or other movement is another way to come into the body and be. Focusing on breath is another way to do this. Even a really short time can make a difference. Or try humming. It makes you an instrument and the sound and vibration can change your state in moments.
BIO
Roxanne Lowery is a certified Therapeutic Sound practitioner, licensed Healing Minister and gifted musician who has devoted over 35 years to exploring consciousness, transformation and creative expression.  
Using ambient sound therapy to create immersive experiences, she blends artistic musical explorations with transformational awareness to create an atmosphere for sonic and vibratory revelations of body, mind and spirit.
As a facilitator and practitioner with vast experience in many modalities including kinesiology, the ReUnion Process, PSYCH-K, Auric Light Alchemy and The Reconnection/Reconnective Healing, her work and training has taken her into the depths of transpersonal growth and the human potential movement with clients and workshops.  
Roxanne is certified by the International Sound Therapy Association (ISTA) as a Therapeutic Sound Practitioner.  Through Mitch Nur's 9ways Academia, she is a credentialed Gong teacher with certifications in Sound Theology and Gongs; and she completed Tom Kenyon's Sound Healers Advanced Training.
Roxanne works with sound, vibration and frequency to create both an opening to an expanded sense of peace and wholeness and a space for a deeper inner connection between Self and Source.
LINKS