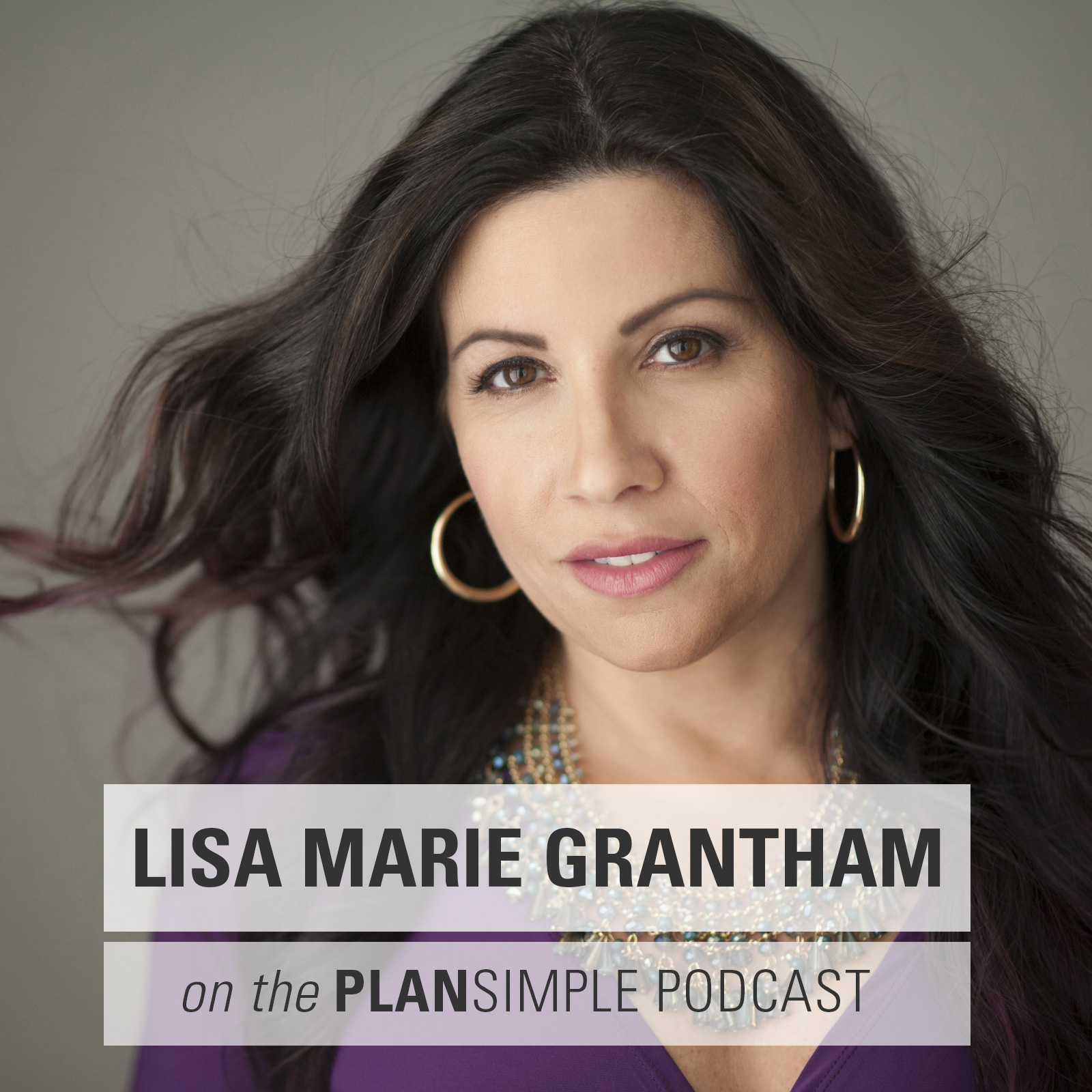 The journey can feel very long and mundane but, it's so worth it in the end.
- Lisa Marie Grantham
A Magical Life with Lisa Marie Grantham
On this episode of the Plan Simple Meals Podcast, I'm really excited to talk with Lisa Marie Grantham, a coach and spiritual teacher and the founder of the School of Magical Living. She considers herself a student of life is is passionate about so many things. She discovered coaching and loved it, but burning out turned her to start her online business.
She had three small kids when she started her online business journey, and today is an empty nester. She divorced and moved and felt like she was starting over at 49, but now finds herself in a sweet spot in her life.
Thinking about the quote "magic is the new yoga," she discusses her interest in the divine. Here's how she explains it: "magical living is working in alignment with universal law, in alignment with your deepest desires and intentions, and co-creating with the divine. That's basically magical living in a nutshell."  We talk about how magical living is part of your OM, and how to fit that into your own FLOW system.
We talk about:
Bookending your day (starting and ending with a sacred practice)

The divine coming to each person in the way that is right for them and how to curate your own spiritual practice

Realizing that our kids can do things for themselves and to help around the house—and that they need to to become self-sufficient

Having things around, like crystals and essential oils, that help keep you on track and surrounding yourself with beauty

Making the mundane, magical (even laundry)

The matrix of the elements fire, earth, air, and water and creativity
BIO
Lisa Marie Grantham is a business coach and spiritual teacher. She's the Founder of The Goddess Lifestyle Plan® ​and School Of Magical Living™​, a past columnist for Aspire Magazine For Women, an Amazon International Best-Selling Author, and leader/facilitator of The Goddess Lifestyle Sisterhood™​. Lisa has successfully created a thriving, global brand while raising her children. Lisa is passionate about teaching ambitious, soul-centered women how to live magically everyday and to create an abundant​ life and prosperous laptop business they love!
LINKS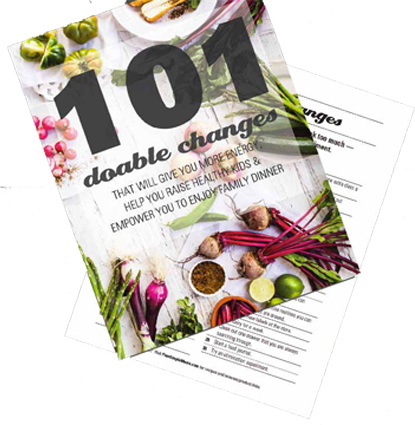 Choose from the changes above or download a list of 101 Doable Changes we made for you.
Doable Changes from this episode:
BOOKEND YOUR DAY WITH A SACRED PRACTICE.

Lisa Marie starts and ends her day with prayer. You might choose to meditate, light a candle, express gratitude. You could say something like Lisa Marie does, " Thank you for this day. Thank you for using me in the highest way possible. I'm done. I'm outta here." It doesn't have to be a big, long practice. A few minutes—or even a few seconds—can do a lot. Choose a simple OM practice and start and end your day with it.

ADD MAGIC TO THE MUNDANE.

There are things we have to do that feel mundane—laundry, paying bills, making dinner. Try adding magic to these things. Add essential oils when you wash clothes to help you stay present when you fold them. Light a candle and enjoy a glass of wine when you pay bills. Shake off your bad mood before you start cooking dinner.



INVOLVE YOUR KIDS.

If you have babies, this may isn't the doable change for you right now, but tuck it away. Help your kids learn self-sufficiency—and help yourself stop feeling like you have to do everything. Give kids a task appropriate for their age. If they haven't done it before, you'll need to teach them. They could set the table, fold laundry, make dinner (or at least the salad), wipe down the counter, sweep the floor … there are lots of options and what they can and do do will change over time.