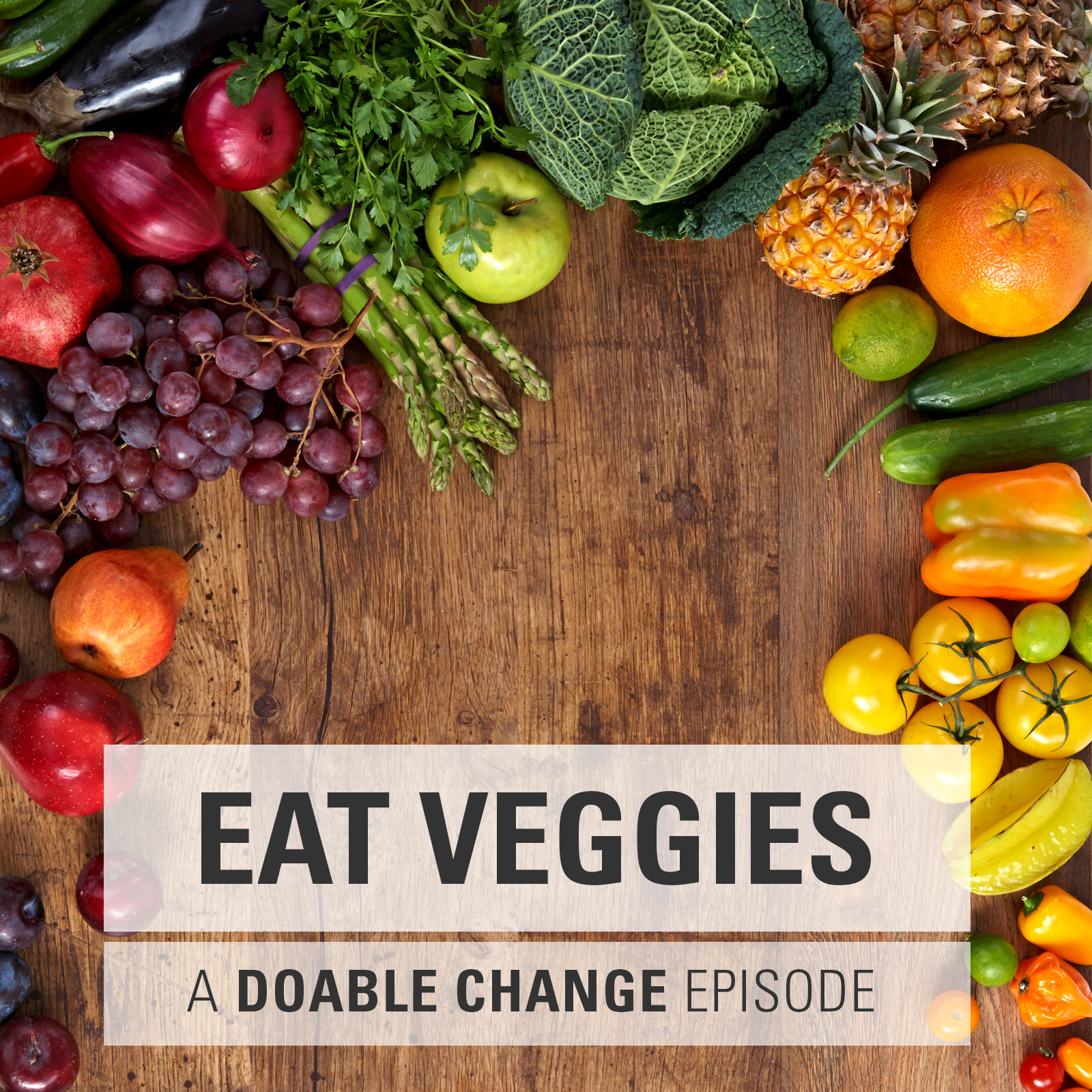 A Doable Change Episode on Eating Your Veggies
Fruits and veggies are so important to our thriving health! I sometimes talk about what we could take out, but adding the 10 servings of suggested fruits and veggies a day is huge!!!!
Eating more fruits and vegetables reduces inflammation thus reducing your risk of chronic diseases such as heart disease and some forms of cancer.
The fiber in fruits and vegetables may help to lower blood cholesterol levels.
Eating more fruits and vegetables may help reduce your chance of Type 2 diabetes.
Foods that are rich in potassium like oranges and bananas may help you maintain a healthy blood pressure.
Almost all fruits and many vegetables are low in fat, calories and sodium.
Fruits and vegetables are naturally cholesterol free.
Eating whole fruits and vegetables adds fiber to your diet. Fiber fills you up, causing you to naturally make better food choices.
Woman of childbearing age or in their first trimester of pregnancy need folate (folic acid), a nutrient that is found in fruits and vegetables. Folate reduces the risk of birth defects during your baby's development.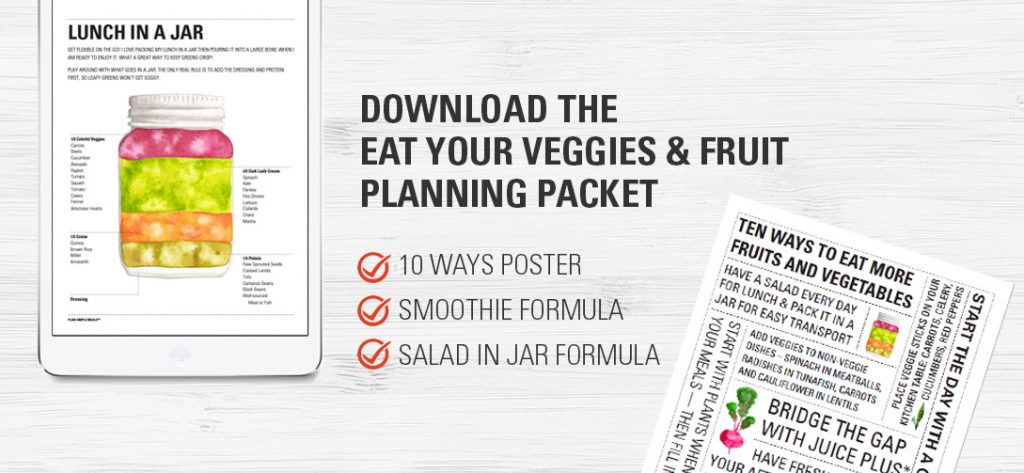 Ten ways to eat more fruits and vegetables
Have a salad every day for lunch & pack it in a jar for easy transport
Place veggie sticks on your kitchen table: carrots, celery, cucumbers, red peppers
Start the day with a green smoothie
Add veggies to non-veggie dishes – spinach in meatballs, radishes in tunafish, carrots and cauliflower in lentils
Bridge the gap with Juice Plus (Contact the person you know who sells juice plus, or email Mia and talk with her, mia@plansimplemeals.com)
Have fresh fruit for your afternoon snack
Start with plants when planning your meals — then fill in the rest
Top your toast with Avocado, tomatoes, or banana and almond butter
Make ice cream out of frozen berries
Keep your fruit bowl filled and on an organized counter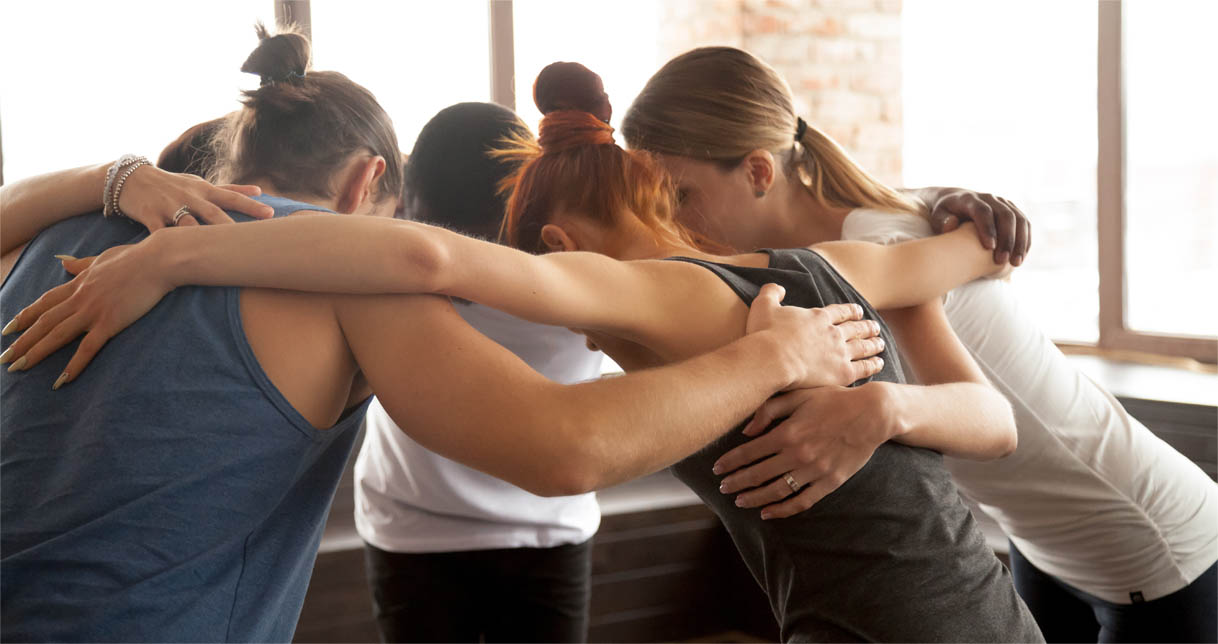 We create shownotes for every episode, so you can easily skim content, get the resources, and download free printables.

I try not to ask for much… but the more reviews we have, the more women can find us on iTunes. We have big goals of reaching one millions moms!!!! And we may even read your review on air…
What other's have said about the Plan Simple Podcast…
"Mia brings together the ideas and people to inspire a more balanced and meaningful life as a mom. She keeps it real and makes me laugh! I listen while I clean, walk, drive and fold laundry. She'd like a wise and caring friend who understands and supports the journey of motherhood. Mia know just what to say so that I feel understood and then provides the nuggets of wisdom with personal stories to reinvigorate my day."
"Each week, I look forward to this podcast. Mia thoughtfully interviews guests who share their tips and tricks for encouraging healthy living for moms and their families. The ideas are not the traditional ones, and I am always in need of new, slightly unconventional ideas."
"I love the simple and practical view that Mia takes on food and life. It encourages me to keep leading a healthy lifestyle that is accessible for any mom!"