Mia leads her audiences with a dynamic, fast-paced mix of practical, "how-to" information delivered with a high dose of inspiration and motivation. Her infectious energy, beautiful slides and upbeat spirit will help busy moms change the way they think about food – and take action toward a better future for themselves and their families!
"Mia is a gifted, clear speaker who delivers on what she promises. After listening to her speak, I wanted to hire her on the spot to help with the insanity of trying to make healthy meals for your family with very limited time. Her talk was informative and made me re-think what and how I feed my family. I would highly recommend Mia as a speaker for any event." – Courtney Staron
Peace begins at the dinner table
Bringing health and rhythm into the family kitchen
When we feed our bodies food that heals us at a cellular level, and sit to enjoy our meals together, we are teaching our kids (and ourselves) an invaluable life skill.
But with long work hours, after-school activities and easy take-out options, the odds are stacked against busy families trying to live healthy lives. We end up with picky kids, who have a hard time falling asleep, and overwhelmed moms who end up resenting time at the grocery store and in the kitchen.
Mia provides strategies, solutions, tips and tricks that help the whole family eat clean and together — every day.
When this happens kids thrive at home and at school, and parents connect more deeply with their children, find ease in the kitchen, and many times find new brain clarity at work.
Planning for Healthy Meals
Making good food work for you and into your busy calendar
Mia will walk through 10 of her favorite dairy-free, gluten-free, veggie-centered meals that she regularly makes for her family of five. She will bring you behind the scenes so you can learn how to make healthy meals in a way that is realistic and sustainable. Be ready to take out your calendars and do some onsite planning. There is no point to just listening and learning. Mia is all about taking action!
Eat to Work
Eat food that makes you more productive at work and more loving at home
Working in an office can be hard for moms. Mia will introduce working moms to simple, doable steps designed to shift the way they eat so that they lose unwanted weight, become more productive at work, and become the kinds of individuals and parents they really want to be.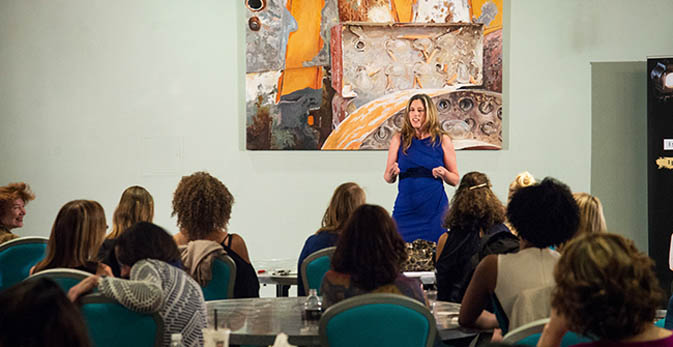 "I know the importance of healthy eating, but that does not always make it easy to pull off. I loved hearing Mia's tips and the conversation it generated in
our school." – Carri Scuba, Parent at Sanderling Waldorf School
Mia focuses on moms (and dads who are game) because she believes parents have the power to change the current state of the Standard American Diet. All of Mia's talks are accompanied by beautiful slides and fast-action worksheets, so attendees experience success quickly.
Mia's Presentations are Perfect for…
Schools
Women's Entrepreneur Groups
Gluten-free Conferences
Healthy Living Expos
Women's Retreats
Yoga Studios
Parenting Groups
Parenting and eating are two of the most powerful and impactful jobs we take on in our lifetime, yet often they both lead to the most overwhelm and stress. Helping parents thrive at these two jobs yields big results in schools and in the workplace.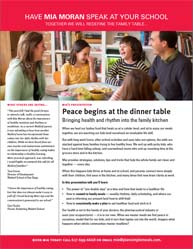 Download Mia's Speaker Sheet »
Share this sheet with the decision makers at your school and get Mia in your auditorium.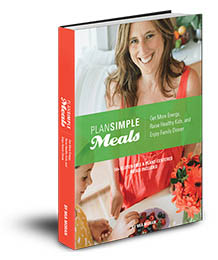 Learn more about the book »
Plan Simple Meals, the book, is an International best seller filled with gem that will benefit the parents at your school or organization.
"This past fall I had the good fortune to attend a talk, really a conversation, with Mia Moran about the importance of healthy nutrition and rhythms at mealtimes. As a current Waldorf parent, it was refreshing to hear how another Waldorf mom has incorporated these values into her daily rhythm with her children. While we have heard from our own teacher and mainstream nutritionists on the importance of healthy eating habits in relationship to healthy learning, Mia's practical approach, was refreshing. I would highly recommend this talk."
– Tony Cirone, Director of Development at the Waldorf School of San Diego