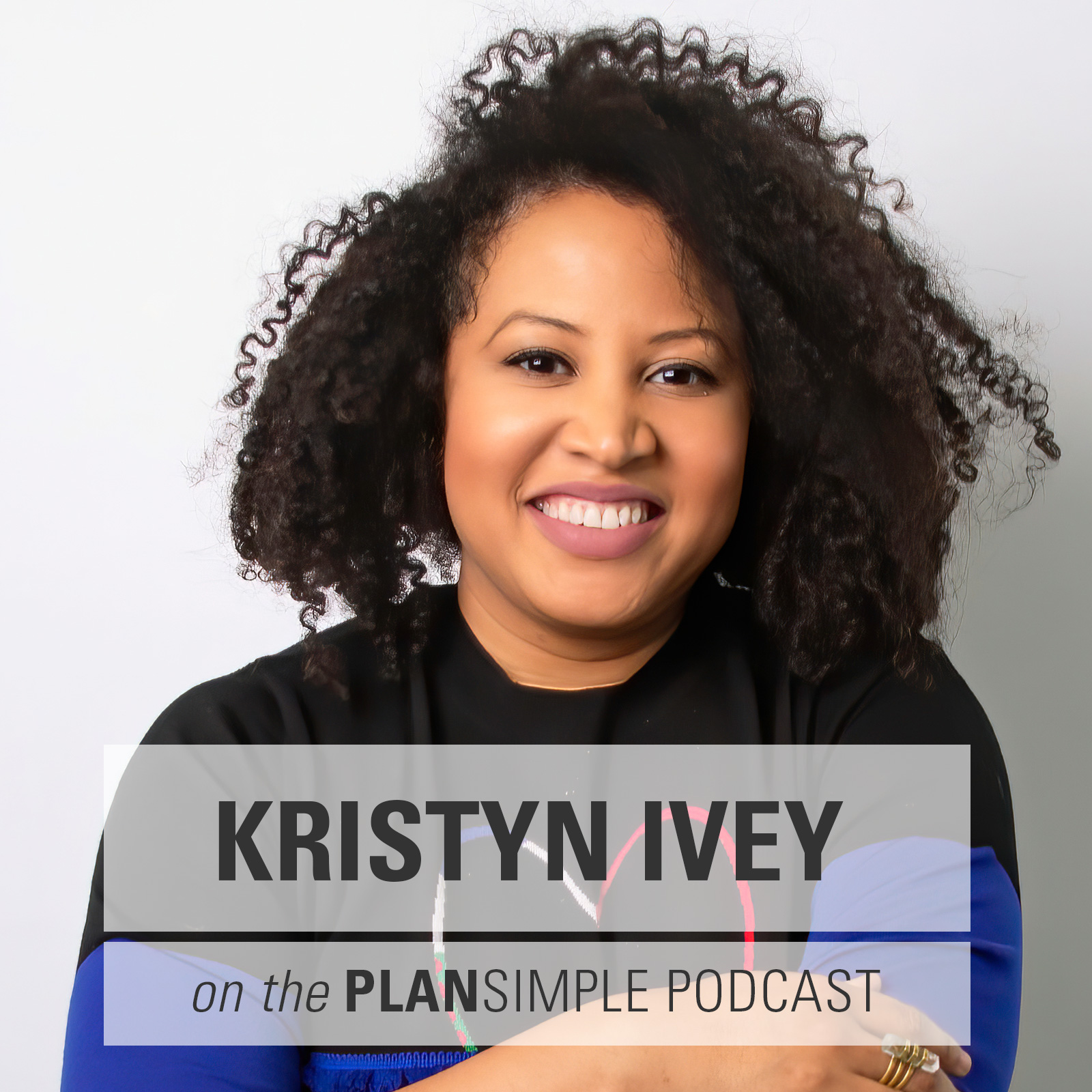 When you shift your focus to what you want to keep, it's a much more interesting exercise and not as stressful.
- Kristyn Ivey
Keep What You Want with Kristyn Ivey
On this episode of the Plan Simple Meals Podcast, I'm really excited to talk with Kristyn Ivey, a professional organizer and certified KonMari consultant about organizing and decluttering.
Decluttering and organizing is about examining the things we surround ourselves with. While a lot of us want a decluttered and organized house, getting there feels daunting and like a huge chore. We talk about remembering the benefits of a decluttered space, and Kristyn points out that the KonMari method gives permission to keep what you want (and let go of the things you don't—but the focus is what you want to keep). 
The process starts with examining your ideal lifestyle and living environment, with questions like: What is your why? What do you love? How do you want your home to feel? How do you want it to look? What would your life be like if it were clutter-free?
We talk about: 
Planning your tidying event, keeping in mind three things: the size of your home, the level of clutter, the pace of your decision making

Working with other people's priorities and conversations about decisions 

Digging in and making decisions instead of doing a little tidying here and there

Do the whole process for yourself and focus on your own stuff before you even think about kid's or partner's stuff

How the process changes your consumption patterns 

Adjusting the KonMari method order (clothes, books, papers, miscellaneous, sentimental items) to fit your current needs—start with what is causing you stress
BIO
Kristyn Ivey is a professional organizer who is dedicated to teaching busy families, professionals, and creative entrepreneurs how to let go of "stuff" and attract a truly abundant life. She's the founder of For the Love of Tidy. With over 1000 hours of tidying experience, she's been featured in Good Morning America, Bloomberg, HuffPost, Vox, and the Chicago Sun Times, with live appearances on ABC7, FOX32, Windy City Live, and more. She also co-hosts the weekly podcast Spark Joy celebrating the transformative power that comes from surrounding yourself with joy. She is also the author of the #1 Amazon Best Seller The Tidy Home Joy Journal and regularly chats about clutter with packed audiences, eager to shift their understanding of what it means to be organized in their home and life. 
LINKS
Doable Changes from this episode:
THINK ABOUT YOUR WHY.

Before you start going through your stuff, set aside time to think about why you are doing this. Get clear on your ideal lifestyle and living environment. Ask yourself: What do I love? How do I want my home to feel? How do I want it to look? What would my life be like if it were clutter-free?



SCHEDULE YOUR TIDYING EVENT.

Commit to digging deep and doing the work in large chunks. Think about 3–5 hour tidying moments. Put 6 of these on your calendar. Plan for what you will tackle during each. (KonMari method usually moves through categories in order—clothes, books, papers, miscellaneous, and sentimental). 

WORK WITH WHAT YOU CAN HANDLE.

If you've read

The Life-Changing Magic of Tidying Up,

you know that it suggests pulling everything that is in a category out at the same time, (so for example, pulling out all of your clothes from every closet and bin and drawer. Kristyn recommends working with what you can handle and saving your energy for decision making. So doing all the books on one level of your house, rather than moving them all into one central space. Be realistic about what you can go through in a given tidying "moment."



Get Access to the Art of 90 Days »
This episode is an excerpt from the Art of 90 days, where 25+ experts in wellness, mindfulness, relationships, parenting, decluttering, and entrepreneurship share how to reach specific goals in 90 days. Check out how to get access to all the talks, plus 3 AMAZING bonuses here »